Chantelle Connelly is NOT happy with Scotty T right now.
The feisty
Geordie Shore newbie threw a drink over Scotty
on Tuesday night's (19 April) episode after fellow newcomer Marty McKenna sneakily told Chantelle what Scotty T had been saying behind her back...
And it wasn't that flattering.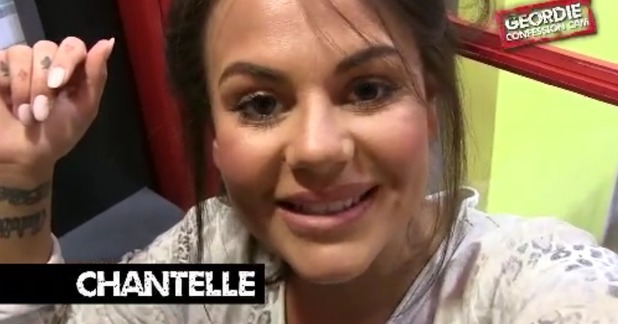 Basically,
Marty's interested in Chantelle
but wanted to check with Scotty T what was going on between him and Chantelle, so he wasn't stepping on any toes.
Scotty T said he liked Chantelle and had been trying to get her in bed all series, but was giving it a couple more days before moving on.
Marty initially held back with Chantelle but at the house party decided he'd just go for it regardless of Scotty's interest. And decided to tell Chantelle just what Scotty had told him, hoping to put a spanner in the works for Scotty. Which he did!
After hearing what happened, Chantelle marched up to Scotty and threw a drink in his face.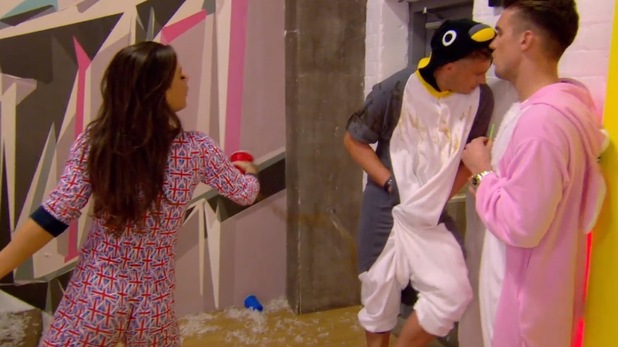 Speaking to the ConfessionCam afterwards, she said: "Marty told us that Scotty told him if I didn't shag him in the next couple of days he would f**k us off. What an absolutely cheeky bastard.
"No, mate, you're not getting in my knickers that easy. So I went out and f**king soaked him right in the face. It was a proper belter. That's him ditched, go dry yourself son."
Needless to say, Scotty was pretty furious with Marty for landing him in it. "Marty's sitting there with that little grin on his daft f**king pea head. I cannot believe the kid just grassed us up. I am f**king foaming."
So Scotty decided to throw Marty's own drink in his face, which led to a scuffle that saw Gaz get involved before security intervened. "I've had enough. Marty is still gunning for Scott," said a furious Gaz. "I need to calm him down right now. Marty at the end of the day, this was all your fault. You were the one using dirty little tricks to try and get one over on Scott."
Scotty added: "You've only just got here and you've already f**ked us lads over. Bad f**king move."
Geordie Shore continues Tuesday at 10pm on MTV