Katie Price has said she wears nothing but her socks and perfume to bed. How very Marilyn Monroe!
The mother-of-five, 37, gave some insight into her bedtime routine on today's
Loose Women
while discussing a new book claiming women shouldn't wear underwear in bed as it can cause bacteria to collect.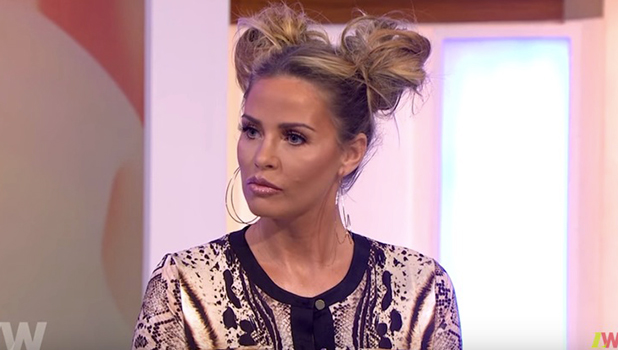 Katie admitted that she's having "cold sweats" at night right now, saying: "I wake up and I'm just soaking wet – not in that way, sorry!
"I wear socks to bed, nothing else. My feet always get cold, I just like to wear socks to bed. And I wear perfume to bed, as well, and [my husband] Kieran wears aftershave. That's not weird, isn't it? I always go to bed smelling good."
Katie's confession (minus the socks) was rather reminiscent of the iconic Marilyn Monroe who once said: "They ask me questions, like, just an example: 'What do you wear to bed? A pyjama top? The bottoms of the pyjamas? A nightgown?' So I said, Chanel No 5, because it's the truth… And yet, I don't want to say 'nude.' But it's the truth!"
Watch the discussion below: