Geordie Shore star Charlotte Crosby has undergone a major transformation since embarking on her get fit mission two years ago, but she still finds herself subject to criticism online about her looks. Speaking to Reveal, she tells us how she deals with the bodyshamers, while telling us about her new diet guide Live Fast Lose Weight.
Last month,
Charlotte revealed she has put together a recipe book full of her diet secrets
that have helped her maintain her weight loss of over two stone.
She teased that she didn't use a fad diet, she didn't cut out carbs and she didn't cut out alcohol. Keen to hear more, we caught up with the reality star to find out a little more about what we can expect from her new book, how Charlotte stays motivated to keep herself in shape and exactly how she reacts to those criticising her hard efforts to keep herself healthy.
Clue: She doesn't give them the satisfaction...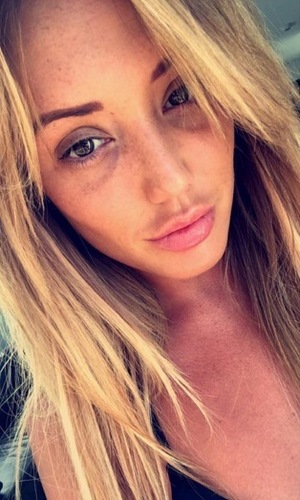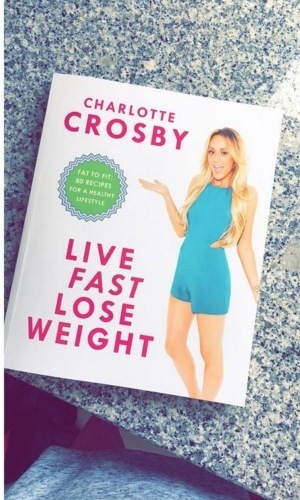 Live Fast Lose Weight is tailored more to the diet side of things, right? What made you want to put it together?
I've done two exercise DVDs, but everyone still asks about the food – so I thought I'd give the diet side as well. Everyone wants to know about diet. What do you eat? What do you have for breakfast? I've written it all in a book, just read that!
Some might say that it has been done before. Obviously Holly Hagan has her Body Bible and Lucy Mecklenburgh has got her own fitness and diet guide out there too. What makes yours different?
It's been done before, but so has exercise DVDs. Everyone has a different method. It might have been done before, but it won't be the same as mine, mine won't be the same as Holly's and Holly's won't be the same as Lucy Meck's. My diet will be different to yours… everyone is different and that's why people still ask the same questions. It's all about variety and having different options. It's the spice of life. Different things work for different people.
So, what would you say has been your biggest secret then?
I actually talk about the one thing that has kept me on the straight and narrow and my big secret - it's actually not that hard: it's mind over matter. Once you've got that down to a tee, I think you're sorted. As long as you can do the one thing that everyone makes the same mistake of, then you're fine. You just need to master that.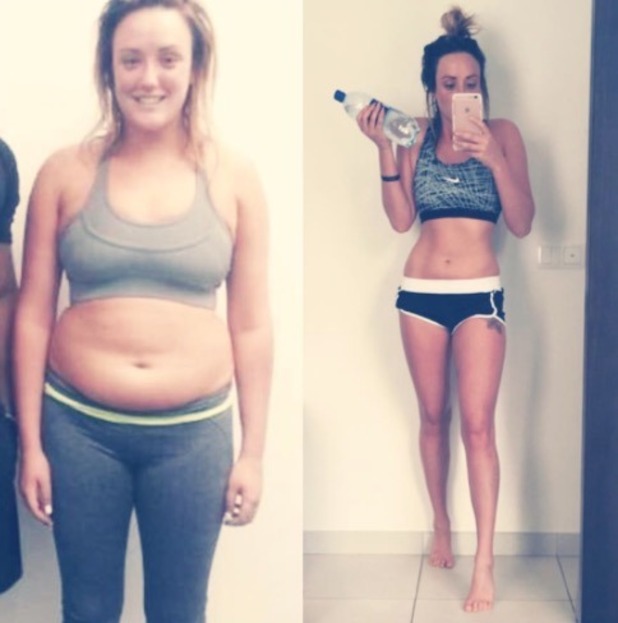 Going back to the beginning, what would you say was the tipping point for you to lose weight?
There was obviously lots of awful pictures, but the main thing was that my mum was starting to sit us down a lot. It's not very nice coming from your mum and it was quite hurtful. That was the thing that made us really want to change.
And did you find it difficult to maintain your healthier routine?
It was, but isn't there a saying that goes, 'Once you kick a habit for 21 or 28 days, if you get past that, you've done it, you're set for life.'
Do you remember when you first started to notice the differences to you and your body?
I think I noticed differences quite soon, but it took awhile for others to start. It was really nice [when they did.] I would upload photos on Facebook and my friends would comment saying, 'You look really skinny' or 'You've lost weight' – it was always motivating when people gave you that encouragement.
What about your Geordie Shore co-stars when you arrived at the house for the first time after getting into shape? What did they think?
I think they all loved it. Everyone just gave us lots of compliments. They loved us no matter what, so to them I don't think it made that much of a difference, but I think they were all just happy for me.
What keeps you motivated now you've lost the weight?
I've always said maintaining it is easy in a way, but it's hard too. You can start to get bored, so you need to have a good variety of different things. If you were to eat the same meals, or do the same workouts every single day, you are going to get so bored and one day being like, 'I'm not doing it. I'm going to have a pizza and not do any exercise. I can't be bothered.' Your chances of that are so high. Boredom is the biggest failing factor in everyone. That's why when I did the second DVD (
3 Minute Bum Blitz
) I could really switch it up. One day I'd do the first one (
3 Minute Belly Blitz
), then I'd do the other, sometimes I'd do half of one and half of the other and now with my recipe book, it's got like 80 different recipes in, it's got so many options.
Like anything, and you've experienced it first hand, you're always going to get criticism. What do you say back to the haters who criticise your appearance?
I don't really care about them. I don't give them the time of the day. I don't think just anyone would get criticism. If someone else was to lose weight, there wouldn't be people saying bad things about them. It's just the position that I am in. I've just realised that it's something that comes with the job and nothing to worry about or even get bothered about it. I'm really good at [ignoring it.]
Do you have a favourite body part?
I would always say my legs and I do like my arms now and then too.
And what about an ultimate celebrity body icon? Who would you pick?
I love Kate Hudson. I think Kate Hudson is amazing. She's got a really good Instagram account. I would love to look like J.Lo, but her body shape is not realistic to mine. I'm quite narrow and down, I don't really have any hips or the curves that everyone wants these days. I want to be realistic, so I'd say Kate Hudson.
Charlotte's diet guide Live Fast, Lose Weight is available to buy from Thursday 21st April, priced at £14.99.For exclusive competitions and amazing prizes visit Reveal's Facebook page NOW!