Lucy Watson and Stephanie Pratt come face-to-face in next week's episode of Made In Chelsea - and their confrontation leaves Steph in tears.
Following
Steph's clash with Lucy's boyfriend James Dunmore
on Monday's episode, viewers were treated to a sneak peek of what happens 'next time'.
And now, we've been given a trailer teasing all the drama that is yet to come.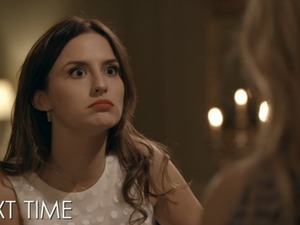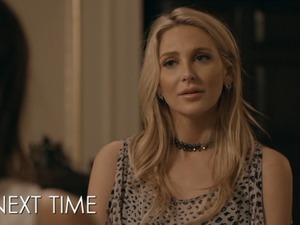 Speaking to Binky Felstead and Ollie Lock about the fallout, Stephanie insists: "I haven't done anything wrong. It's just so ridiculous."
Binky tells Steph: "Just admit defeat because it's so much easier."
Meanwhile, Ollie says: "She's a f**king ar*ehole when she wants to be."
Over lunch, Steph then tells Binky and Lucy's younger sister Tiffany Watson that she feels like she's being alienated: "This has got way out of hand, everyone's alienating me. I feel like I'm on a witch hunt."
Meanwhile, Lucy tells boyfriend James: "It's never going to be the same again, our friendship."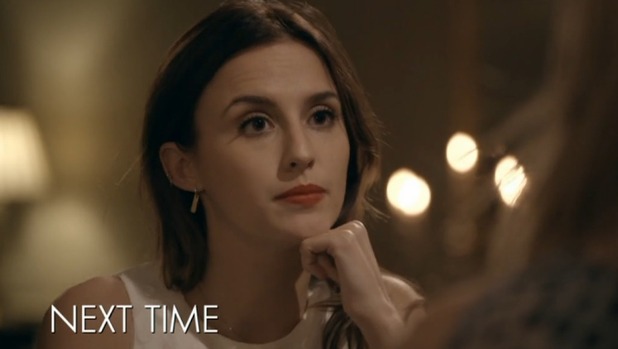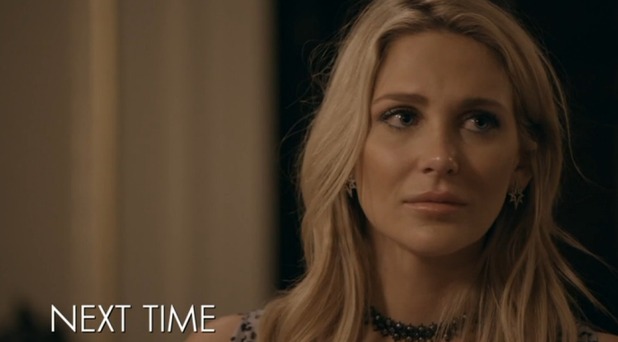 Later, facing Lucy for the first time, Steph tells her: "I don't want to fall out again."
But it appears that Lucy's response isn't what Steph wants to hear: "You were trying to make people think that we're unhappy and that's not okay. I don't need friends like that and I don't trust you."
Walking away, Lucy mutters: "F**king bitch".
Watch the trailer below:
So, why have Lucy and Stephanie actually fallen out?
It's all a bit confusing but they first clashed over
Stephanie making the "cute" comment about Alex Mytton and saying he blushed around her
. Lucy questioned Steph's motives (because Alex is in a relationship with girlfriend Nicola Hughes), but Steph denied that she fancied him and said she is happy Alex and Nicola are together, saying she only made the "cute" comment because they had broken up.
This seemed to be the catalyst, with Steph later saying that she won't worry about Steph being "snappy" because she knows she has a lot of things on her mind.
Speaking to Tiffany, Steph said that Lucy is in a "different headspace" to James, saying she asked him to move in and wants to get married after looking at engagement rings. She said Josh 'JP' Patterson's recent comments about Lucy's relationship (where he questioned why James was spending so much time with her), was affecting Lucy. Steph also claimed that Lucy had spent the past week crying to her on the phone.
When Lucy found out she was furious, and while she slammed Steph for "lying", she said she has not called her crying.
"She's a joke that she's telling people that," fumed Lucy. "She cannot make stuff up and go and tell people. I'm so angry, don't try and make out that my boyfriend's being a d*ck to you and kicking you out of my flat. Don't try and make out that I have issues with my boyfriend, I'm happy. Don't f**king say sh*t like that about me, just because you're unhappy."
While Lucy said "I don't want to ever see her again",
James confronted Steph and they clashed
.
Steph said Lucy was "upset" over the JP comments, but said Lucy was actually "happy" in her relationship with James. Steph added that she did have phone conversations with Lucy where she was upset.
James didn't believe Steph, telling her: "You're insulting my relationship saying you know all this stuff about my relationship that I don't. Me and Lucy communicate very much so. If there's a problem, I generally know about it."
Made In Chelsea - Mondays at 9pm on E4Try Reveal's digital edition on iPhone & iPad. Subscribe now & never miss an issue!