The Geordie Shore Shag Pad has had its fair share of action over the years, not that these guys need a designated room to go at it.
To celebrate the Big Birthday Battle in May, the cast have been reflecting on their most memorable sexual experiences in the house, which range from embarrassing to very loud to quite gross.
Who remembers when Charlotte wet the bed while snuggled up with Gaz in Ricci's house. And in his grandmother's bed, no less! Lovely…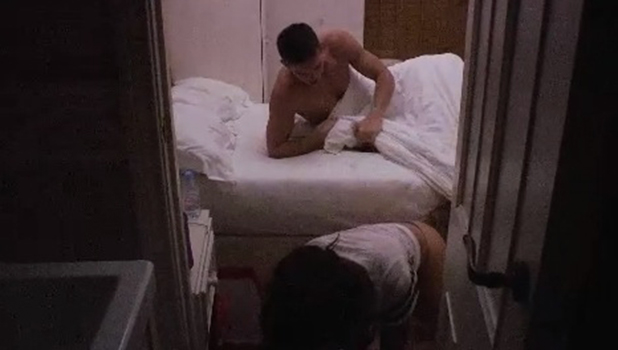 Or when Aaron ended up getting down and dirty outside the Greece villa while dogs barked in the background. And that's not the only time a Geordie star's had an audience: do you remember when Holly and Kyle went at it in the barn while chickens wandered around them?!
And speaking of Holly and Kyle, have they had more action than anyone else? Nathan seems to think so, saying: "Them two were at it like f**king rabbits. If they weren't at each other's throats they were f**king each other."
Not that Kyle minded! "The best shag I've ever had in this house was 100 per cent Holly because I grafted her so long, and in the end I got the prize of shagging her and it was the best sex I've ever had."
Check out all the cast discussing their most memorable sex moments in the house, and tune into Geordie Shore's Big Birthday Battle from 10 May on MTV: