Lucy Watson said she never wants to see Stephanie Pratt ever again on Monday night's episode of Made In Chelsea.
Viewers watched the start of Lucy and Steph's fallout in the episode, with Lucy being unimpressed at
Steph's previous "cute" comment about Alex Mytton
.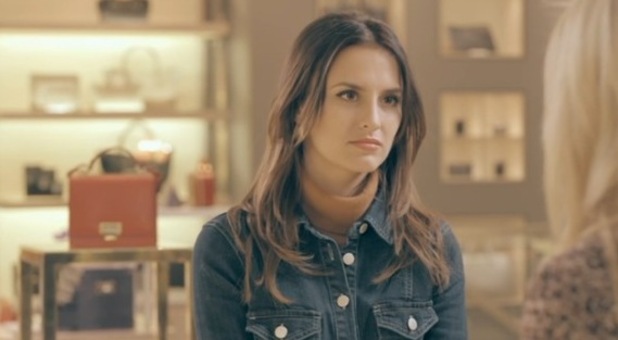 Lucy and Steph went shopping but their trip was soon cut short when the topic of Alex came up.
Later, speaking to Jamie Laing, Steph said she thought Lucy was stressed over her previous clash with JP, where he had questioned why her boyfriend James Dunmore spent so much time with her and whether he was doing it out of choice.
Steph also told Jamie that Lucy was madly in love with James and was "planning to get married", but said she thought James had an issue with her: "Do you know he kicked me out of her [Lucy's] house? I went round and was like 'let's watch this show' and he was like 'Steph you've already seen this why don't you just go home.'"
Meanwhile, Lucy talked about Steph's "cute" comment about Alex, telling her sister Tiffany: "Steph is being really weird. I went shopping with her and she started talking about Alex again. I'm finding it a little bit uncomfortable. We left on quite bad terms. She's been texting me basically saying that me and James are not happy. Relationships have ups and downs, we've had like a few arguments in our whole relationship. I'm really shocked by her right now, I won't trust her."
The next day, while meeting up with the girls, Steph talked to Lucy's younger sister Tiff: "I'm just letting Lucy do her own thing and I'm not trying to talk to her and figure everything out just because I know she's got a lot on her mind and if she's snappy then it's got nothing to do with me."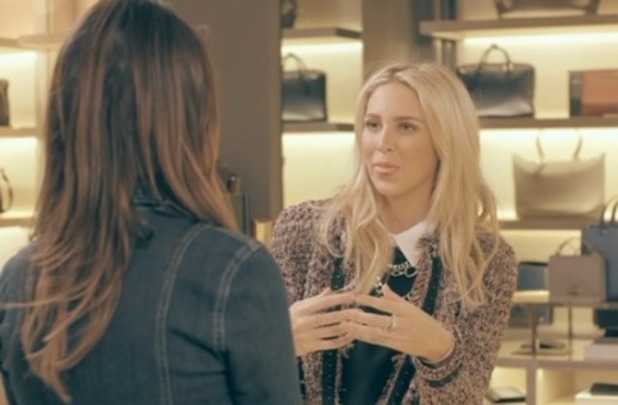 Tiff said that Lucy was "unhappy" about the comments Steph made about Lucy and James' relationship.
"I've been for the past week on the phone with her every single day while she's been almost in tears," Steph continued. "I think that's why she's not herself, and I said that to her, I texted her saying I know this thing with James is why you're lashing out on me.
"She's in a far different headspace than James and that's definitely affecting her. She asked him to move in, she talks about them getting married and she's asking us about engagement rings. I know she tries to be tough but she's sensitive and so it's always the ones closest to her that get the attitude."
At Alex Mytton's DJ club night, James filled Lucy and Tiff in on his earlier conversation with Jamie, who had relayed his chat with Steph.
A furious Lucy slammed Steph's comments that James chucked her out of the flat, and denied that she was unhappy in her relationship.
"She's a joke that she's telling people that," fumed Lucy. "She cannot make stuff up and go and tell people. I'm so angry, don't try and make out that my boyfriend's being a d*ck to you and kicking you out of my flat. Don't try and make out that I have issues with my boyfriend, I'm happy. Don't f**king say sh*t like that about me, just because you're unhappy."
Tiff then filled Lucy in on her earlier conversation with Steph, which angered Lucy even more.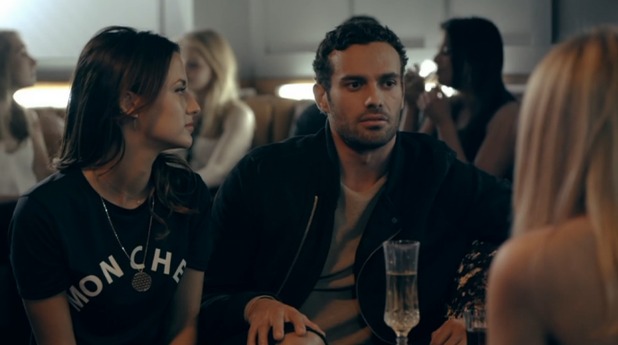 "When did I call her crying?," said Lucy. "She's lying. I haven't called her crying. I haven't even called her about us in any shape or form. She was the one that made me think that it was weird that we don't live together. She said it to me and put it in my head."
Speaking about the engagement rings, Lucy said: "My friend just got engaged and I was just curious as to how much they cost? Sorry, I'm not thinking about getting married at the moment. Stop trying to make my life seem like it's unhappy. I don't want to ever see her again."
However, later, James and Steph clashed as he revealed Lucy left early because "she didn't want to be here when she knew you were here. She 's pretty f**ked off".
James told her about all the things he had heard from Jamie and Tiffany.
Steph told him: "This is all the JP stuff. She was really upset. It's the exact opposite, she is so happy and I've never seen her love someone so much. She loves you so much and that's why this JP thing got her so frazzled and upset. As her best friend she maybe has pride and she's not telling you what she tells me as well. James, I was on the phone with her, I'm not making this up, she's my best friend, we talk about these things."
Refusing to believe her, James said: "You're insulting my relationship saying you know all this stuff about my relationship that I don't. Me and Lucy communicate very much so. If there's a problem, I generally know about it."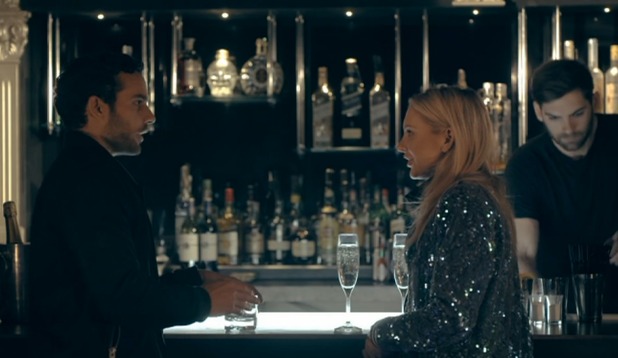 But Steph said: "Just so you know, girls are sensitive. I know Lucy's very tough and strong but she might just be having a bit of pride when she tells you about the situation. Really now I need to talk to her to clear this up, it's not really anything to do with you."
But a frustrated James said Steph has no right to say Lucy is unhappy and has been crying. After that, he told her to "f**k off" and Steph walked away.
Made In Chelsea - Mondays at 9pm on E4Try Reveal's digital edition on iPhone & iPad. Subscribe now & never miss an issue!