There was more drama and more confrontation in the second episode of Made In Chelsea's 11th series.
While Stephanie Pratt found herself at loggerheads with Lucy Watson's boyfriend James Dunmore, new girl Olivia Bentley came face-to-face once more with Tiffany Watson.
In between all of that were some hilarious observations, facial expressions, outrageous comments and full-on dancing and partying from our Chelsea favourites.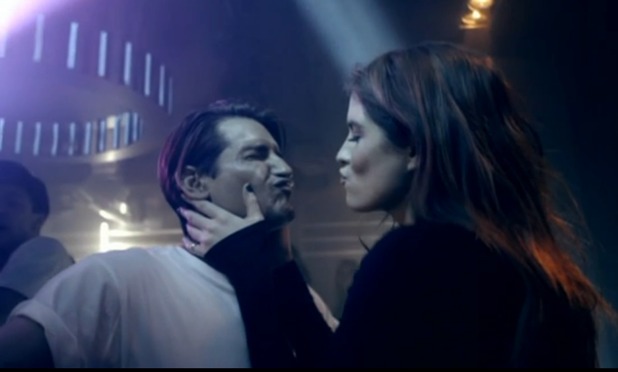 Recap what happened:
Following their heated debate last week,
Josh 'JP' Patterson
told Binky Felstead about Lucy: "She's had a bad string of relationships, she was a man-hater."
JP and Binky had a little argument stemming from his fallout with Lucy: "That is the most ridiculous statement you've ever made... You're just being an idiot."
Jamie Laing went on a car shopping trip with the boys and revealed: "If I was a car I'd be an old school Aston."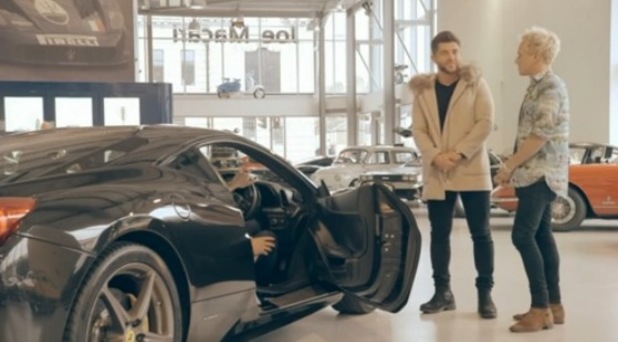 Jamie pretty much tried to sum up JP's personality: "His emotions are just like the weather... Forever changing."
Sam put his foot in it again. He told Tiff about Olivia: "You know she's like Olivia Bentley of Bentley cars." Tiff then asked him: "Does that impress you?" Sam answered: "No, it's just a fun fact." Tiff was not impressed, telling him: "It's not fun. I don't need that fact."
Alex denied fancying Steph but admitted: "I just said I thought she was hot."
The topic of conversation got all serious between Mark-Francis and Toff when he told her: "I think rather sadly, letter writing has become a little undervalued."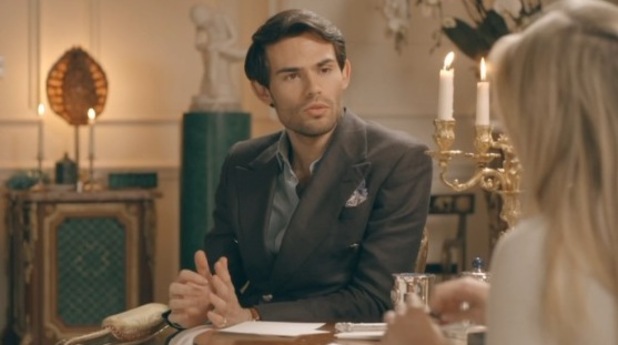 Who knew? Mark-Francis also has very strong views on this: "One should never judge a book by its cover... But how is it that some people seem to get away with handwriting that is more like hieroglyphics, ineligible, ghastly, vile, rotund, fat, inelegant, charmless, splattered, peasant-like, plebeian."
Sam made a realisation: "I've been so boring recently you have no idea."
Olivia told Sam that she's not a fan of new girl Jessica: "I was more irritated with that bloody girl she [Toff] was with. She doesn't know me one bit. She showed up at one of my exhibitions, uninvited. She then did it again, at my last one, that's even ruder."
Is it another fallout for these BFFs? Steph clashed with Lucy over the Alex drama: "Okay, you're getting really nasty right now."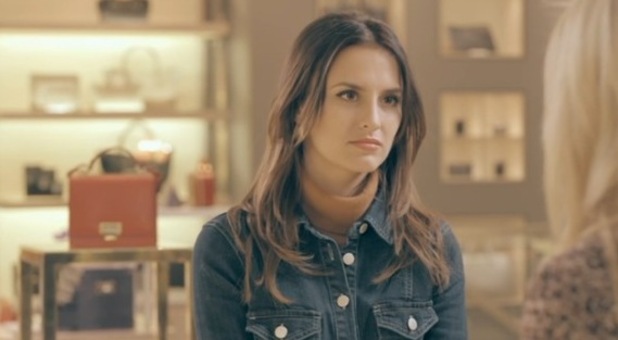 Alex told it straight to JP about the James situation: "It was two blokes that missed each other, maybe you missed him a little bit more."
Steph talked to an unimpressed Lucy about Alex: "They are the cutest couple. I was so wrong thinking they were not together. But he just stands there like bright red, he's so weird. Do you notice that? I don't know if he blushes because he's laughing or because he's uncomfortable."
Jamie said to Steph after meeting her for some drinks: "We're so fun together we should just hang out more, the problem is you'll probably start to fancy me."
Jamie told Steph that he and Alex had a conversation about what it would be like to sleep with her. Cue Jamie in hysterics, and Steph's open mouthed expression...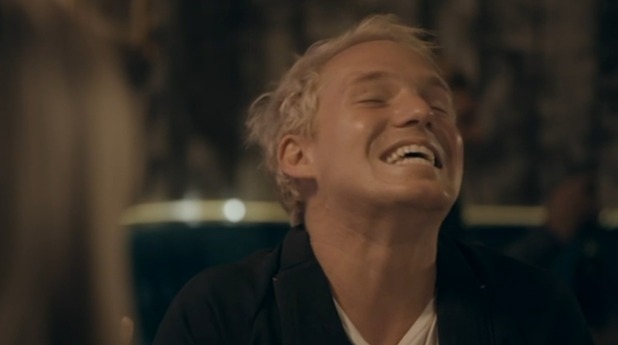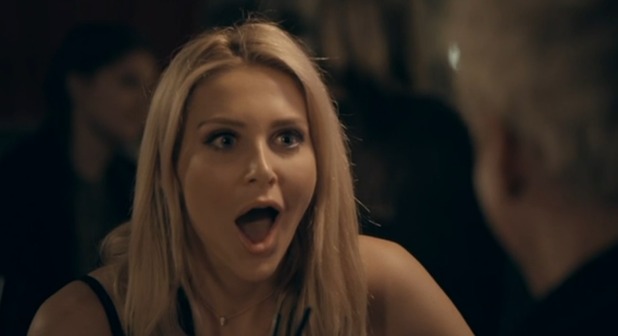 Steph then grilled Jamie: "So you want to sleep with me and Mytton, agreed?"
Steph told Jamie about James: "Do you know he kicked me out of her [Lucy's] house? I went round and was like 'let's watch this show' and he was like 'Steph you've already seen this why don't you just go home.'"
Alex re-enacted his facial expression when he saw Louise's near-naked boob photo....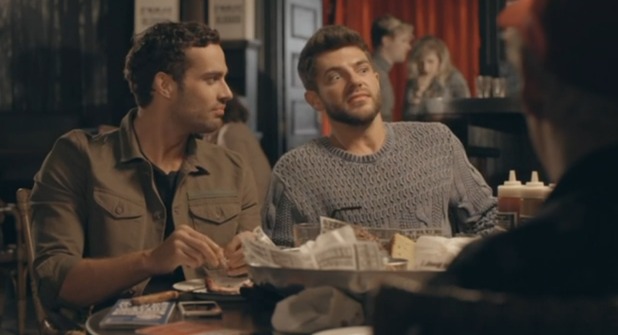 Lucy started to feel the strain on her friendship with Steph, telling her sister Tiff: "I went shopping with her and she started talking about Alex again. I'm finding it a little bit uncomfortable."
Lucy then revealed: "She's been texting me basically saying that me and James are not happy. Relationships have ups and downs, we've had like a few arguments in our whole relationship. I'm really shocked by her right now, I won't trust her."
JP to Ollie about his feelings for Binky: "I'm learning every single day to improve more and more and more to make her more happy. The feelings that I have for her are stronger than other feeling I've felt before. I've never felt like this with a girl. That's a huge, huge deal for me and it's something that I really do want to express to her so this is a big deal for me. This is a really big deal for me."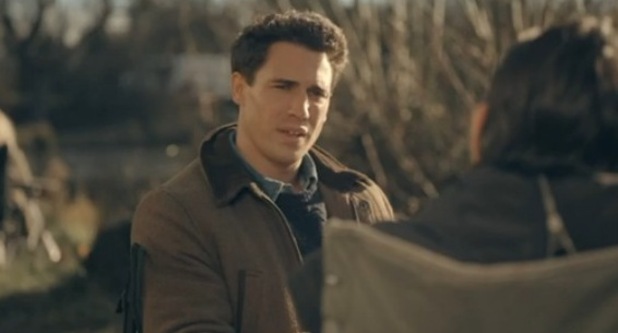 Ollie's response? "I think she's in love with you. I think you should tell her."
Alex on the Steph situation: "It's awkward as hell."
Is Jamie back to his gossiping ways again? "Hey hey hey I'm the messenger baby, as always."
Talking about her romance with JP, Binky told Ollie: "Obviously I do like him a lot and I might love him a little bit but he's too scared of saying the L-bomb."
The gang turned out in full force for Alex's DJ set at a club - and Ollie unleashed these killer moves...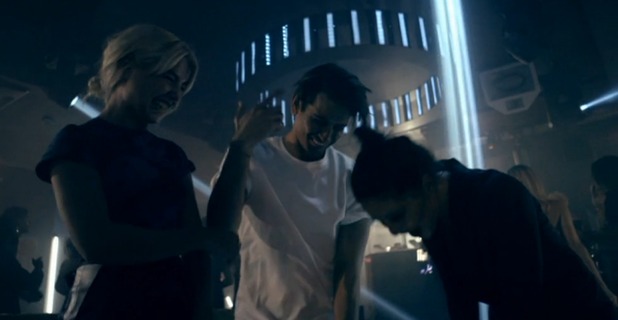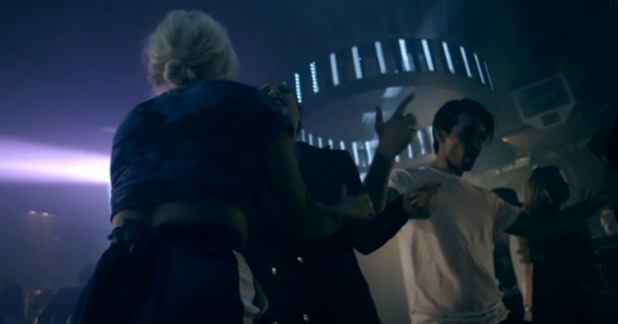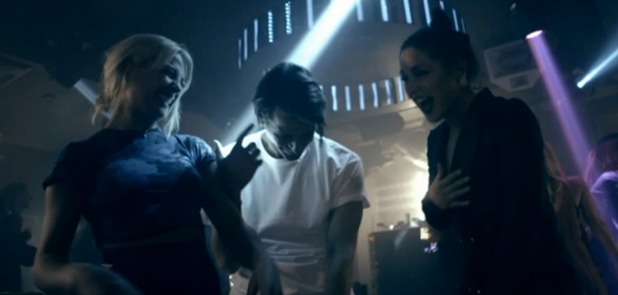 Jamie stuck up for Steph: "I feel like the girls are being so judgemental. Louise has had a bit of a history as we know, we know Lucy's not the biggest saint in the entire world. Lucy was flirting full on with spencer when he was with Louise."
Jamie also summed up the Chelsea dating game: "Everyone dates everyone, that's just what we do."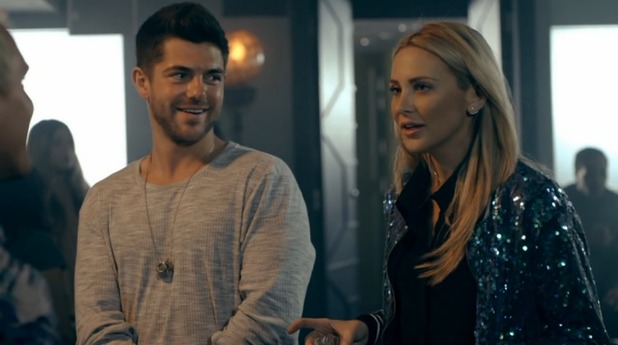 Lucy lashed out over Steph: "I'm 24, I'm not 30 like Steph, I'm not thinking about getting married... I don't ever want to see her ever again."
JP dropped the L-bomb to Binky: "There is something that has been on my mind for a little while now and it turns out this is the first time that I've ever said it and that is that I love you."
Sam realised James had told Tiff that Olivia came round to his house: "Dunmore, the little f**king rat."
Sam disagreed with Tiff: "Just because we're boyfriend and girlfriend, which like is great, it doesn't mean I have to agree with everything you say."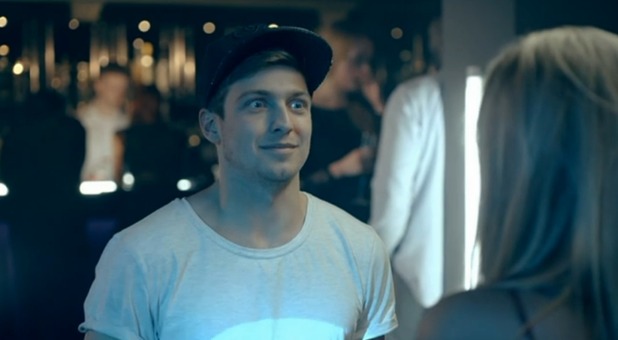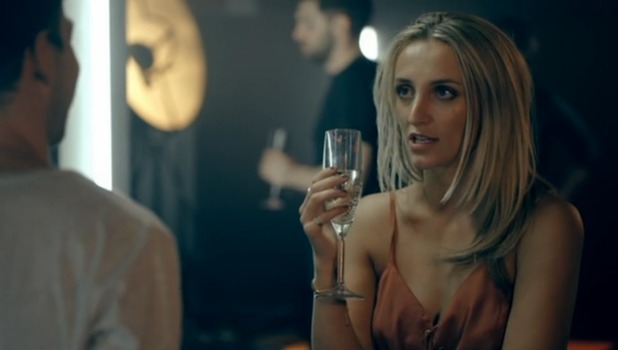 Tiff got annoyed with Sam's gestures: "Sam stop, you're not a f**kng cheerleader. It's so weird."
And things were getting a bit heated after Sam had brought Olivia over to clear the air with Tiff. Sam told Tiff: "Don't evil me." Tiff fired back: "Sam, I'll f**king punch you."
James clashed with Steph: "You're insulting my relationship saying you know all this stuff about my relationship that I don't. Me and Lucy communicate very much so. If there's a problem, I generally know about it."
Made In Chelsea - Mondays at 9pm on E4Try Reveal's digital edition on iPhone & iPad. Subscribe now & never miss an issue!