Sorry Pete Wicks, Megan McKenna's got a new bae!
Well, kind of!
TOWIE
star
Megan, 23, is currently sunning herself on a glam holiday in Miami, Florida
with friends, while her boyfriend
Pete is in Mexico on a lads' trip with pals
including James 'Lockie' Lock.
But Megan's not short of attention in the US!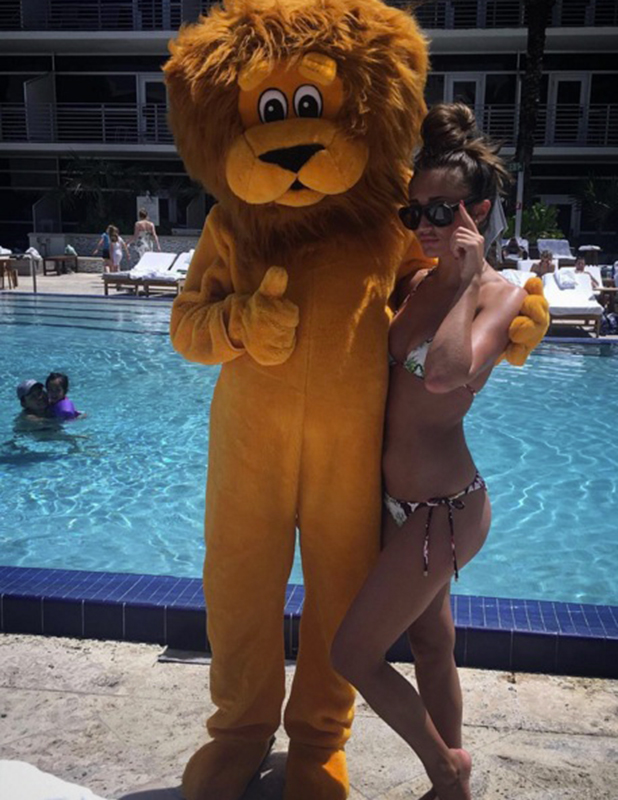 She shared a fun photo to Instagram showing herself cuddling up to a larger than life lion mascot, alongside the caption: "While Bae's away."
But Mr Lion better watch out!
When he saw the photo, Pete jokingly replied: "He wants to keep his grubby paws off you before I come slap him!"
@Megan_Mckenna_ He wants to keep his grubby paws off you before I come slap him!

— Pete The Pirate (@P_Wicks01) April 17, 2016
Megan and Pete made their romance official
on the series finale of
TOWIE
last weekend, where they agreed they are on the "same page" when it comes to their relationship.
Pete told her: "When I go out now I don't look at other birds and I think that tells you something doesn't it? So although I'm going to Mexico with the boys and you're going to Miami, that doesn't make a difference to me, as far as I'm concerned."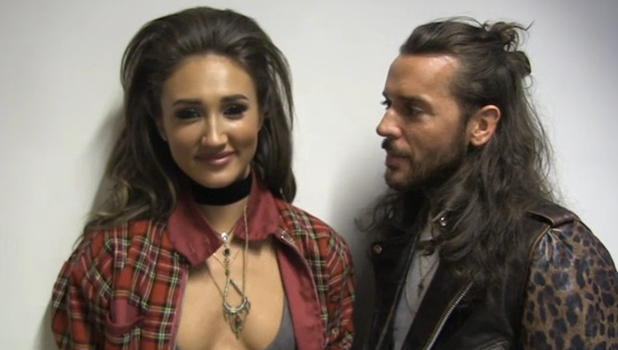 Later, Megan said: "I like the fact when I'm out with him, he talks to me. It's like no one else matters and he's just talking to me. When we're in a room, no one else is there but me and him."
Meanwhile, Megan also shared a sexy photo to Instagram showing herself doing some sunbathing poolside at her hotel. Anyone else jealous of that swimming pool?!