Geordie Shore star Kyle Chrisite has admitted he "regrets" the way he went about splitting with ex-girlfriend Holly Hagan last year.
Fans will remember Kyle broke up with Holly while the cast were filming out in Greece. At the time, he told her she was the right girl for him, but it was the wrong time for him to be in a relationship. He also admitted he struggled to deal with Holly's past with other boys in the house.
Following the split, viewers saw Kyle make a move on other girls, but continue to flirt and argue with Holly too, giving her mixed messages. Their constant rows took its toll on the rest of the house and
the pair were given an ultimatum: one of them had to leave
. Kyle chose to go and now he has admitted he went about things the "wrong way" with his former flame.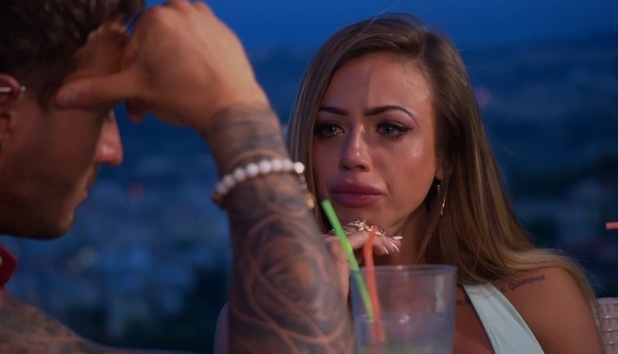 Opening up about his former relationship to the
Mail Online
, Kyle revealed that Holly is one of his "best friends" and he really "regrets" using her past against her.
His comments came as he shared his thoughts on
Charlotte and Holly's latest row on the current series of Geordie Shore
. At the time of filming, Holly had revealed she was back with Kyle, but chose to keep it a secret from her co-stars, as they knew she wouldn't approve.
As a result, Charlotte thought Holly was boring as she wasn't joining her on the pull and tensions came to a head when Holly called Charlotte out for "looking like a sl*g" after kissing Chloe Ferry. Charlotte then hit back by saying: "I'm not a sl*g! You are a sl*g! You've been with every boy in this house. Me and Chloe have only been with one each."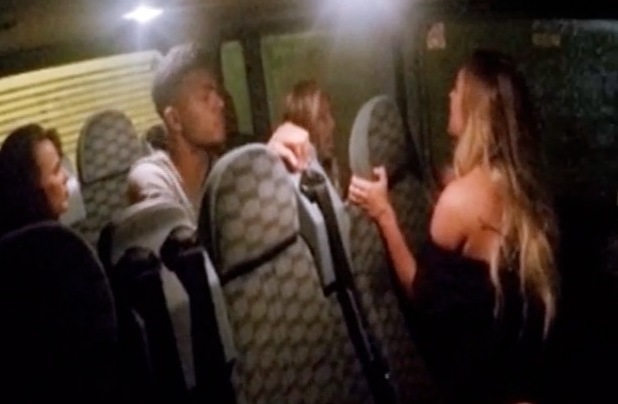 Holly struggled to forgive Charlotte for her comments, as she had been the one who always told Holly not to be embarrassed of her history. Breaking down in tears over their fallout,
Holly briefly left the house.
Having his say on their row, Kyle said he was shocked to see Holly later forgive Charlotte for her comments. He said: "It's alright Charlotte saying it, but it's not ok for me. I said it in a nice way in Greece... I never shouted in her face, I never called her on it, I never broke her down because of it.
"Charlotte gets away with it because she's Charlotte Crosby, Charlotte G Shore."
Kyle then added that he "regrets" using Holly's history as his way out of their romance. He added: "I totally regret saying it... We haven't been together for five months, but [Holly] is one of my best friends, so I totally regret saying it."
"Although the break up had to happen," Kyle claimed. "I went about it the total wrong way."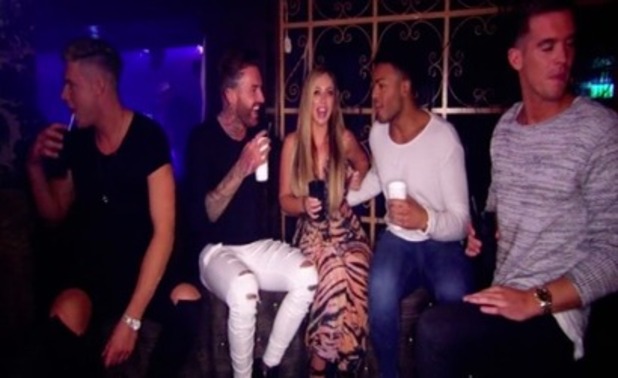 Kyle also hit out at his former co-stars for the way they reacted
when Holly finally broke the news on camera that she and Kyle were dating again.
Charlotte told Holly that she "hated" Kyle for what he did to her. She said: "I will never forgive him for making you feel that big, to feel that you have to be ashamed of the person you used to be because that's not my best friend. I will always hate him for just destroying you as a person."
Aaron Chalmers said: "I've just said to Holly if she's happy I'm happy but that's a lie. I'm f**king raging. What that kid did to her in Greece is f**king unacceptable."
Gaz Beadle, meanwhile, added: ""Until it's been proved and it's worked I will be very sceptical... We can sit here and we can tell you and tell you and tell you, but it's time to sit back and let you make your own mistakes."
At the time, Kyle had tweeted: "Things were said on Geordie Shore tonight and all I have to say it's embarrassing picking on someone who's not there to defend themselves."
Now, he has called out his co-stars for being "hypocritical." He said: "[They were] kissing Holly on the cheek and saying, 'I'm happy, if you're happy Holly.' Really? Because you've just turned around in green screen and said you're raging."
"Two-faced as f**k," Kyle added. "I may not have been their physically but I was there mentally, my head and my heart were still there. It smashed my heart to pieces when Charlotte said,'I'll always hate Kyle for what he did to you.'"
For exclusive competitions and amazing prizes visit Reveal's Facebook page NOW!