Mario Falcone has laughed off today's claim he had to tone down his vocabulary while on TOWIE so as not to confuse anyone.
Really?
The reality star – who left the ITVBe show last summer – was quoted as telling
The Mirror
that he once said the word 'discombobulated' while filming a scene, but was advised by crew members to choose a different, simpler phrase so everyone understood.
(The irony being discombobulated can be used to mean confused!)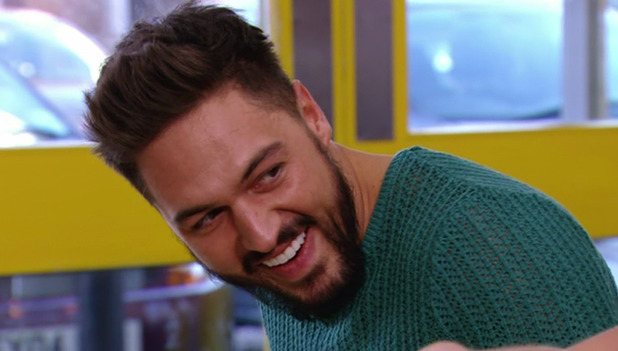 Mario said: "I had to dwindle [my vocabulary] down a bit when I did
TOWIE
. Once I said the word 'discombobulated' and the whole crew said: 'Mario you can't say that', and I was like 'why?'… I confused Tommy Mallet!"
Of course, that led to headlines blaring, "Mario says he was too clever for TOWIE!"
Reacting on Twitter, he said: "Hahaha words twisted but some slight truth..."
Mario, 28, said he's always had a strong vocabulary, partly thanks to his former job as a bespoke tailor with wealthy clients – which does surprise people.
"When I was on
This Morning
for a segment, Holly Willoughby said, 'Mario, I mean this in the nicest way possible, you're really intelligent. I had no idea!' Thanks for the backhanded compliment. I am normal."
Mario
left TOWIE in August last year,
saying at the time: "I have had a fantastic time on
TOWIE
and met some amazing people along the way! Some good memories and some bad, but have all helped me become the man I am!"
He returned for a cameo during the Christmas 2015 special and
teased on April Fool's Day he was becoming a full time cast member
again. Sadly, it was just a joke :(
10 reasons why we want to be in TOWIE: