Gaz Beadle's ex-girlfriend Lillie Lexie Gregg has finally hit back at claims she is 'fame hungry.'
Since
splitting with the Geordie Shore star back in November last year
, Lillie has kept a dignified silence on her relationship with Gaz. He has since gone on to rekindle his romance with Charlotte Crosby and has previously slammed Lillie on Twitter, but she never responded.
Now, she has finally hit back at being branded 'fame hungry' and insisted she is just a "normal person" that has had to deal with a break up.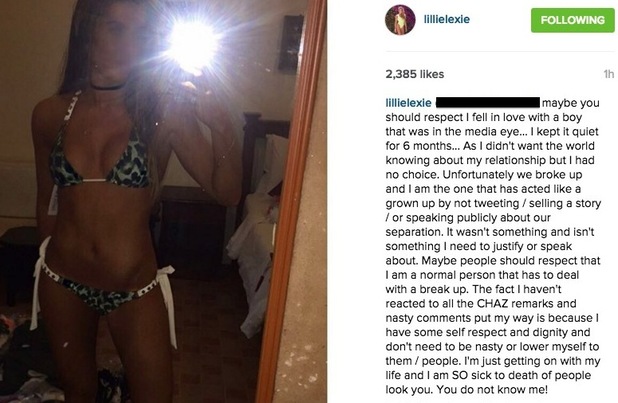 Lillie broke her silence after an Instagram user commented on her latest post. She had shared a photo of herself in a bikini and they appeared to write alongside it that she was 'fame hungry'. The original comment has since been deleted.
'Fame hungry' is something Lillie often sees in reply to her social media posts and
Charlotte Crosby recently claimed that Gary thinks Lillie is a "fame hungry sl*t."
Now, Lillie has finally hit back and insisted she never wanted the attention that she now gets thanks to dating Gaz.
She said: "Maybe you should respect I fell in love with a boy that was in the media eye... I kept it quiet for 6 months... As I didn't want the world knowing about my relationship but I had no choice."
She then hit out at Gary (and Charlotte) for how they have reacted since the split, adding: "Unfortunately we broke up and I am the one that has acted like a grown up by not tweeting / selling a story / or speaking publicly about our separation. It wasn't something and isn't something I need to justify or speak about.
"Maybe people should respect that I am a normal person that has to deal with a break up," Lillie continued.
"The fact I haven't reacted to all the CHAZ remarks and nasty comments put my way is because I have some self respect and dignity and don't need to be nasty or lower myself to them / people. I'm just getting on with my life and I am SO sick to death of people [like] you. You do not know me!"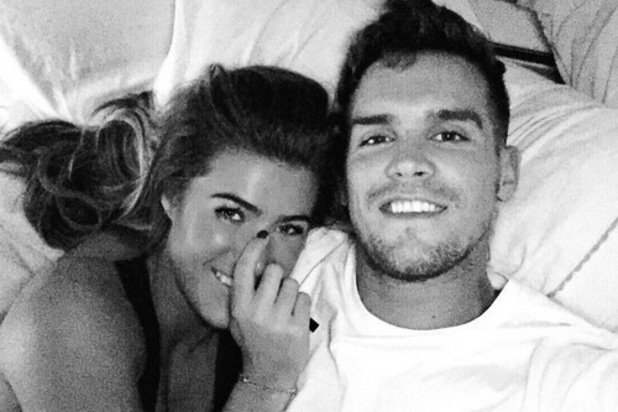 Lillie's comments come after both Charlotte and Gary have spoken about her publicly.
Gary appeared to brand Lillie 'embarrassing'
after she signed to a celebrity management agency as a 'Social Media Star' as well as fashion designer and model. He tweeted: ""Social media star" wow man this is getting embarrassing."
He has also publicly spoken about their split and
recently revealed Charlotte did play a part in his decision to end their romance.
Gary insisted his romance with Lillie was getting "impossible" and he wanted to be single. He added that he wanted to be able to be close with on/off flame Charlotte without feeling "guilty" about it.
Fans, meanwhile, have seen
Charlotte call Lillie 'a frigid boring b*tch.'
In a video posted to her YouTube channel, she reacted to Gary's comments that he was 'still loving' being in a relationship in the opening episode of
Geordie Shore's
twelfth series.
Charlotte said: "Well that's a lie... I'm going to text him right now and say, 'You were loving it were ya? That's not what you were telling me..." She later added: "Just because you were used to being around frigid boring b*tches..."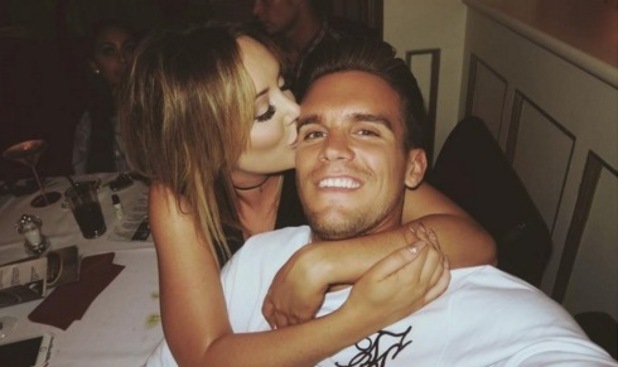 On the show, a newly single
Charlotte had also told Gary she would be there if he 'ever wanted to cheat on Lillie.
' She then told the camera: "I'm really respectful and stuff to Lillie's relationship with Gary, but finder's keepers... and I found him first Lillie."
Following the episode, Charlotte then tweeted: "Is it to late now to say SORRYYYYYYY... GOOD because im not I meant every word I said @GazGShore finders keepers."
Eagle-eyed fans then noticed Lillie had liked a tweet shortly after Charlotte's tweet that claimed she had "no respect."
Lillie and Gary had dated for over a year, before splitting five months ago. Fans were shocked to hear of their break up, as Gary had previously called Lillie 'the one.'
At the time of their split, both had reassured fans they had ended things amicably.
For exclusive competitions and amazing prizes visit Reveal's Facebook page NOW!