Geordie Shore: Marty McKenna falls out with Scotty T and Gaz Beadle and Chantelle Connelly is the reason behind it.
After the last episode of the show, it was revealed
Marty will be making his entrance next week
and by the looks of thing, it's not long before he and the boys are already squaring up. Yup,
a short teaser showed security intervening between him, Scott and Gaz
and now we know why...
Girls. Of course, girls are involved.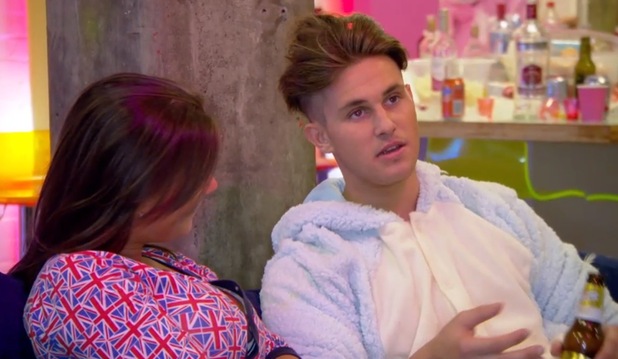 Pitting himself as quite a ladies man, it turns out Marty is left annoyed when two girls he was hoping to spend the night with leave the gang's house party. So instead, he decides to turn his attentions to co-star Chantelle and Scott instantly sees red.
Cue the drama...
In a sneak peek video shared by MTV, Marty can be seen resorting to dirty tactics to win over Chantelle. When she tells the newcomer she doesn't fancy him and things are going well with Scott, Marty decides to drop Scott in it.
He reveals: "[Scott] said to me if you don't sh*g him tonight, he's going to f**k you off tomorrow."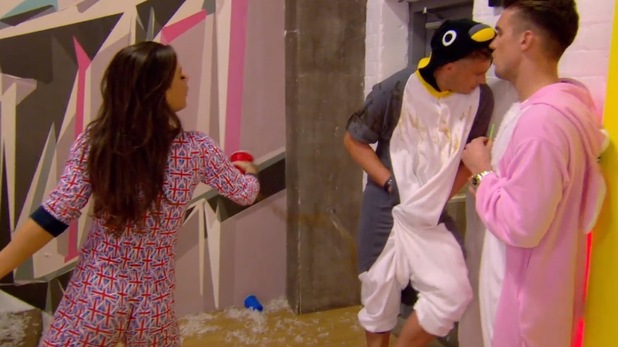 Obviously, that doesn't sit well with Chantelle. She tells Marty she's just going to get a drink and what do you know, that drink ends up in Scott's face. Ouch.
Scott immediately calls Marty out for stirring the pot and denies saying that about Chantelle. He then gestures to Marty to give him his beer and (bizarrely) Marty hands it over, only to get it then thrown over him instead...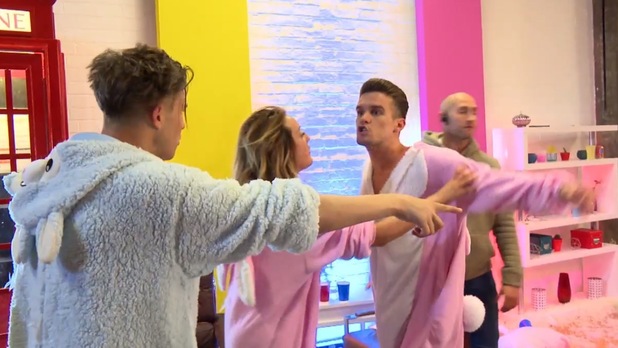 Scott says: "Marty's sitting there with that little grin on his daft f**king pea head. I cannot believe the kid just grassed us up. I am f**king foaming."
After having his own drink thrown at him, Marty goes for Scott, but not before being brought down by Gaz. Not having any of it, Gary pushes Marty back before security intervene to keep the pair apart.
"I've had enough. Marty is still gunning for Scott," Gaz says. "I need to calm him down right now. Marty at the end of the day, this was all your fault. You were the one using dirty little tricks to try and get one over on Scott."
Scott, meanwhile, adds: "You've only just got here and you've already f**ked us lads over. Bad f**king move."
Boys, boys, boys...
Geordie Shore continues Tuesday 19 April on MTV at 10pm.For exclusive competitions and amazing prizes visit Reveal's Facebook page NOW!