Made In Chelsea's Tiffany Watson and Sam Thompson discuss newcomer Olivia Bentley in a preview of next week's episode.
Tiff confronted Olivia in the first episode of the brand new series after hearing that she had been talking about Sam. Basically, Olivia revealed to Binky Felstead and Sam's sister Louise Thompson that she had "bonked" Sam a few years ago in university.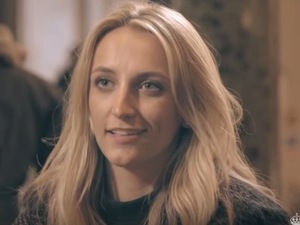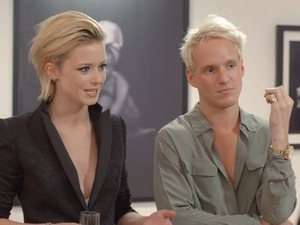 The conversation got back to Tiff, who was annoyed, and later confronted her. Olivia said she wasn't spreading it around but had just mentioned it, and didn't think she had done anything wrong.
In a sneak peek of Monday's episode, Tiff and Sam bump into Binky Felstead and her boyfriend Josh 'JP' Patterson and recap the conversation with Olivia.
"I think she's harmless though," says Sam.
"I don't think she's harmful, I just think she's annoying," adds Tiff. "She completely disagreed with me saying 'I didn't realise you were going to get so upset.'"
Defending her, Sam says: "She is quite punchy. I think she's quite nice, like if you got to know her. You know she's like Olivia Bentley of Bentley cars."
Tiff asks him: "Does that impress you?"
But Sam says, "no, it's just a fun fact."
"It's not fun," Tiff tells Sam. "I don't need that fact. We don't need to talk about Olivia anyway, it's such a waste of time."
Watch a clip below:

What else happened in Made In Chelsea's first episode of series 11?
Alex Mytton talked about his break from girlfriend Nicola Hughes. It turns out, they weren't really on a break and they're actually still together, but she's now moved out of his flat and is living with the girls. Alex explained: "There was an intention to do that, it didn't really happen. I need to be my own. The idea behind it is one step back two steps forward."
Olivia revealed that she and Sam "bonked a bit" at uni, leaving his sister Louise Thompson - who was modelling for Olivia's naked photography shoot - to say: "Now you've see me and my brother naked."
Despite a split in the last series, Sam is back with Tiff and he wanted everyone to know about it, proclaiming: "I'm in looooove man!"
Stephanie Pratt flirted with Alex while he played strip poker with the boys. She asked: "Why are your pants unbuttoned by the way? I feel like you really want to take them off." Steph later revealed that she finds Alex "cute" and said she thought Alex and Nicola "broke up".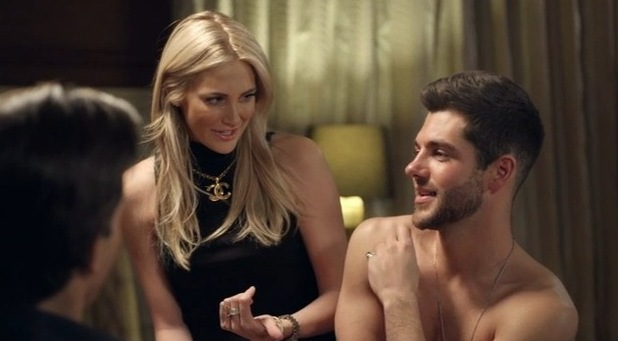 Binky met JP's family but they're still taking things one day at a time. She told her pals: "The love word, let's not even go there. He's absolutely terrified."
Jamie Laing was playing strip poker with the boys... and he stripped naked! Cue naked bottom alert.
JP was feeling a little neglected by his pal James Dunmore because he spends all of his time with Lucy Watson: "I don't feel that our relationship is as strong as it was."
Which in turn led James to question JP and Binky's relationship: "I don't know what he'd do if he was to spend the whole day with her."
Sam told Jamie: "You're a sickafant." Jamie asks: "What is it?" Sam replies: "I don't even know."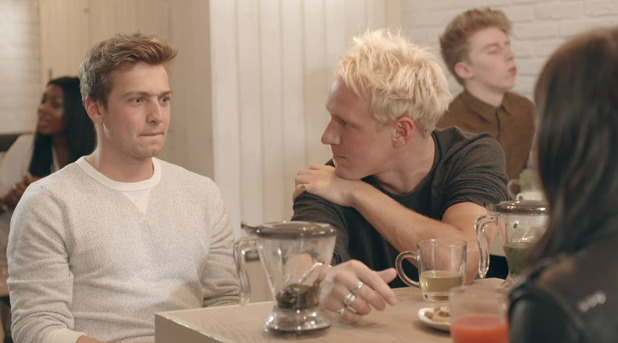 Olivia gave former flame Sam the ultimate compliment: "Your teeth used to be shocking. You've got a lot better looking."
Alex said about Steph's earlier flirting: "She was quite drunk. She went big! She's super single and some lucky dude's going to get picked up."
Binky was getting serious about JP: "I adore him and I think he'd be the most amazing husband and father."
Louise had how many boyfriends?! "I remember when I was 18 and all my boyfriends we'd hang out." She later says she had "like 10" boyfriends before clarifying that only "six" were "serious".
Louise made a confession about Rosie too: "Me and Rosie, when we were at school we used to do handstands against the wall naked."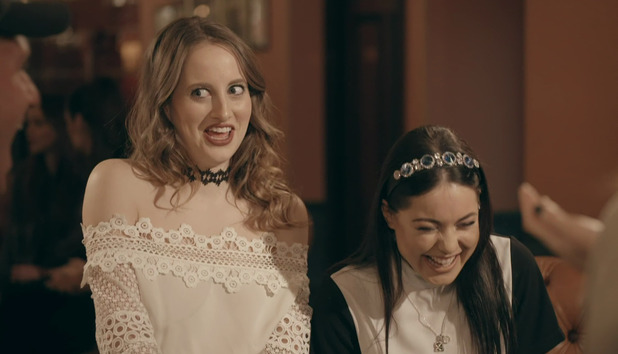 Louise didn't like the fact that Steph was flirting with Alex: "She can't go after someone with a girlfriend, I would actually stop speaking to her if she did that."
Tiff on Olivia after learning she "bonked" Sam: "I don't think she's a threat, I've seen what she looks like."
Binky opens up about her relationship insecurities: "I'm always expecting the worst to happen."
Sam said about Louise's naked photo at Olivia's exhibition: "Louise, your tits are out. Rosie's actually got a bit of class."
Alex revealed living on his own again was a whole new experience: "The freedom is actually quite intense. I need to relax."
And it looks like Jamie still wants the boys in his wolfpack as he told Alex: "If you were single I could easily set something up for you."
Made In Chelsea continues on Monday at 9pm on E4Try Reveal's digital edition on iPhone & iPad. Subscribe now & never miss an issue!