Another series of TOWIE has come to an end and we're a bit devvo, to be honest. As you'll know, we're massive Essex fans here at Reveal.co.uk and there's nothing we like more than settling down on a Sunday and Wednesday night to catch up with all the action.
:(
The 17th series came to an end this week with a break-up (Jake & Chloe), a make-up (Danielle & Lockie) and a new power couple on the scene (Megan & Pete) and the usual mix of glamour and fun we all know and love. It's been a pretty great series overall, hasn't it?
Here's our winners for the
Reveal.co.uk
TOWIE Awards Series 17!
Biggest Fashionista:
Chloe Lewis gave her debut Little Mistress line a lot of airtime this series and we swooned over every single piece. From floral jumpsuits to bloom-emblazoned waterfall jackets, each look gave us heaps and heaps of spring/summer wardrobe inspiration. And now we're just a bit broke…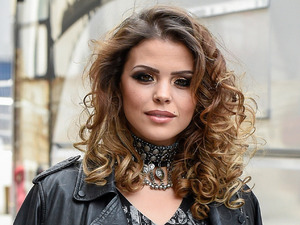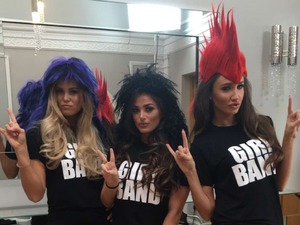 Best Group:
Not Team Alpha, or Team Real, but Girlband! Sorry boys, but we think Megan, Courtney, Chloe M and their glam friends might have stolen this one from you!
Top Power Couple:
Tommy and Georgia, surely? They are just so smitten with each other and loved up. They met on the show more than a year ago and have gone from strength to strength in their relationship, proving that the TOWIE love curse doesn't strike everyone. (Plus, the pumpkin scene is still one of our fave TOWIE moments of all time!)
Ultimate Bromance:
Chris and Jon. Brothers, yes, but also best friends. They had each other's backs the whole series. We saw them laughing and joking with each other, but also offering advice and just being there for each other. Also both very easy on the eyes, right?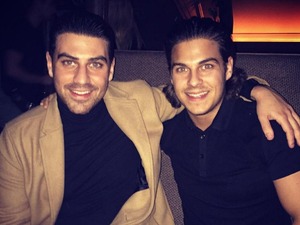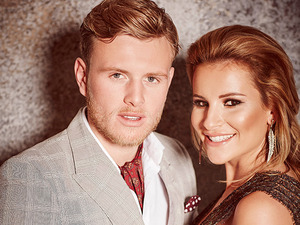 Best Newcomer:
Jon purely because he said Chloe S made him feel like a "multi-coloured caterpillar" giving us the
Love Island
feels all over again!
Best Dressed Male:
In all honestly, we're probably more envious of Tommy's wardrobe than girlfriend Georgia's. Only he could pull off a dogtooth jacket, a beanie and a pair of flatforms (yep, flatforms) all at once. Did we mention he has his own footwear brand?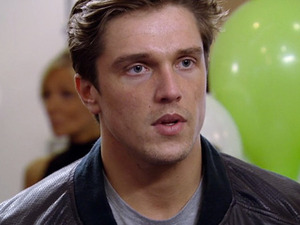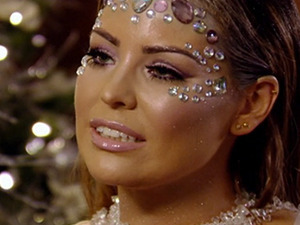 Most MIA:
Has anyone seen Lewis Bloor? Anyone? We're a bit worried about him. After an explosive start to the series with that 'I once kissed Chloe L and Kate' statement, Lewis disappeared off the face of Essex. Come back, Lew, we miss you!
Most 'We Missed You! 'Award:
Jess Wright! One of the original
TOWIE
stars, we were really missing her this series after she quit this year. Essex felt a little less glam without her. Plus we missed her chats with mum Carol.
Hottest Romance:
Gotta be Pegan, right? Not only are they both ridiculously good looking, their co-stars keep saying they've got sizzling sexual chemistry. They took their romance slow, refusing to put a label on it until the series finale when, finally, they confirmed they are boyfriend and girlfriend. Will they take the 'Power Couple' award next series?!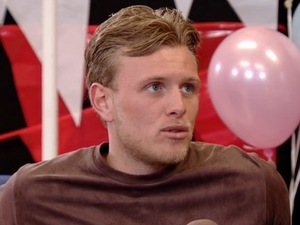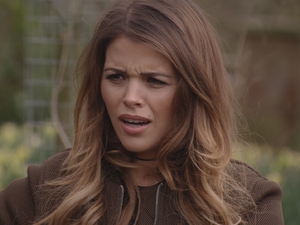 Most Emotional moment:
Chloe L and Jake's talk in the park when their relationship came to an end was heartbreaking to watch. The sheer emotion and upset felt so real and unscripted, striking a chord with everyone who has ever had their heart broken.
Cutest Scene Ever:
Danni and Lockie FINALLY getting back together. We were all rooting for them, weren't they? They spent the series hovering at that barrier between friends and something more... until the finale when they both admitted their love for each other and decided to give it another go. It was so perfect!
Sexiest Male:
It's got to be Lockie. As part of Team Alpha he gave the ladies a good look at his physique - and those muscles - but a lot has changed for him too. With an improved lifestyle and now running a successful business, Lockie is proving that he's a changed man, and he's still got tons of banter!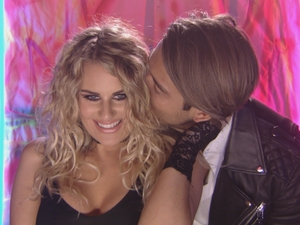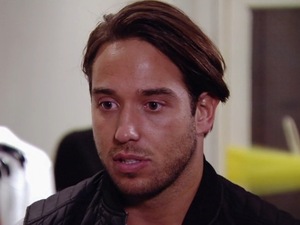 Sassiest Beauty Look:
Self-confessed beauty obsessive Chloe Sims wins this hands down thanks to her intense 'purple grunge' eye make-up look, which she told us how to re-create on Instagram the night it made its debut on screen. Because what is beauty without a pop of colour and lashings of sparkle, right?
Best Mum Advice:
So many good mum words of wisdom this year but Jon and Chris' mum Amanda wins thanks to this gem: "I would be horrified if either of you made a girl cry. Boys can dust themselves off and it's forgotten but some girls aren't like that, they can take it much more internally."
Most Controversial Use Of Social Media:
Take note
TOWIE
stars: don't favourite negative comments about co-stars as somebody will always see. Courtney found herself facing Kate's ire after it emerged she'd liked a post poking fun at Kate's appearance and relationship. Kate was furious but Courtney insisted she hadn't intended to favourite it and hadn't even read it.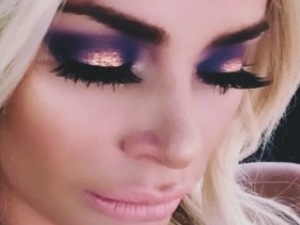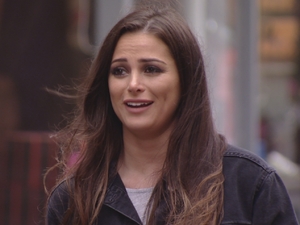 Best Date Night Ensemble:
There was a lot of dating going on this series but the silk, longline frock that Megan wore on her double date with Pete, Jon and Chloe S stole the show. Thigh-split? Check. Plunging neckline? Check. In fact, we're still lusting after it.
Funniest Line:
When the gang were in Gran Canaria and Bobby attempted to flirt with a dancer in the hot tub. His lack of Spanish meant it was a pretty awkward - but also hilarious - conversation. It had us in hysterics, especially when Bobs asked: "You Gran Canarian?"
Most 'Dreams Can Come True!' moment:
Gatsby signing his record deal. Good on, you, Gatsby! He's wanted to be a recording artist for a while now and finally got his breakthrough when he signed a record deal this series for a full album. We're still waiting to see that full music video!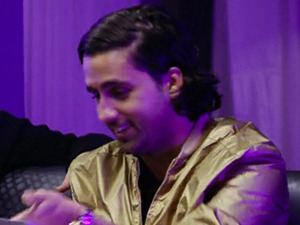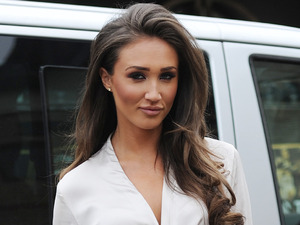 Biggest Extravagance Award:
Anything Liam touched, to be honest. Flashy music video, plans to jet everyone to the South of France, gold flakes to sprinkle on food, fast cars, designer clothes. Can we maybe just live his life for one day, please?
Best Fancy Dress:
The cast got stuck into Gatsby and Punk themed bashes this series and Chloe L scooped best dressed both times. Her bead-adorned flapper dress still has us mesmerised and her edgy thigh-high boots and corkscrew curls screamed sex appeal. Er, is there a look she can't pull off?
Most Out Of Nowhere Row:
Chloe S's anger at Pete in Gran Canaria for backtracking on a promise to her daughter Madison. She was mad. Seriously mad. And it was so out of the blue. It made sense once it was explained, though, and they did hug and make up shortly after.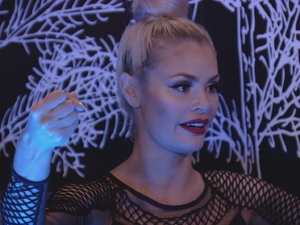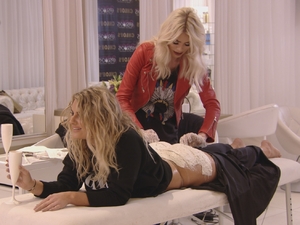 Most Random moment:
Danielle getting a cast done of her bum. Then giving it to Chloe S to hang in her salon.
The Mathematical Error Award:
Happy 55th birthday Debbie! Oh wait. You checked your passport? You're actually 54? Oh, okay. Oops.
Most 'Can We Let It Drop Now Please?' moment:
Six words: Helicopter. Ride. On. A. First. Date. Sorry, Liam! We love you but we need song number two, now!
Lara Martin, Olivia Heath, Katie Storey, Jacqueline Kilikita