MTV's Car Crash Couples promises to "put relationships to the test" as it sees Holly Hagan and Kyle Christie join four other couples on a road trip across Europe.
And the more we're hearing about it, the more we cannot wait to tune in.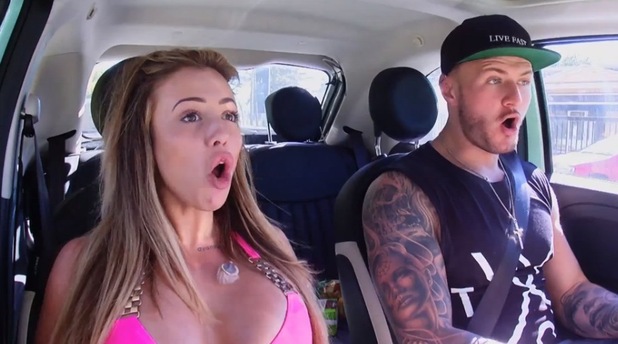 Last month,
it was revealed Holly and Kyle will be starring in a brand new show together.
Forget the
Geordie Shore
house and one too many jagerbombs out on the 'Toon, Holly and Kyle are going international and hitting the road.
Although, that doesn't necessarily mean they will be escaping all the drama. Oh no. Instead, they'll be finding themselves stuck in the middle of a whole lot more, as they compete against four American couples to ultimately not be named the car crash couple of the series.
How does it work? Each couple are given a car and will be making their way through the UK, Amsterdam, Germany, Switzerland, Italy, Monaco and France, while taking on several challenges along the way.
BUT, just because the show's title has got 'couples' in the name that doesn't mean its stars are strictly dating. In fact, one of the couples had never met before being paired up on the show and Holly and Kyle had split just TWO WEEKS before shacking up in their Fiat 500 and driving off. Eek.
As for the others, they are in relationships, but a new trailer released ahead of
Car Crash Couples
airing next week proves their romances will be tested to the limit. It teases tears, tantrums, arguments and plenty of showdowns. Joey from New York is seen telling the camera: "The girl's a flirt and a cheat... it's better you know about it."
Ooh, you get the idea...
To get the lowdown on the show's couples
click here.
Car Crash Couples premieres on MTV Wednesday 20 April at 9pm.