Can you believe Backstreet Boys' hit single 'I Want It That Way' is 17 years old?
Yes, really! 'I Want It That Way' was basically the ultimate pop ballad. Released in their heyday in 1999, the song hit the top spot in more than 25 countries.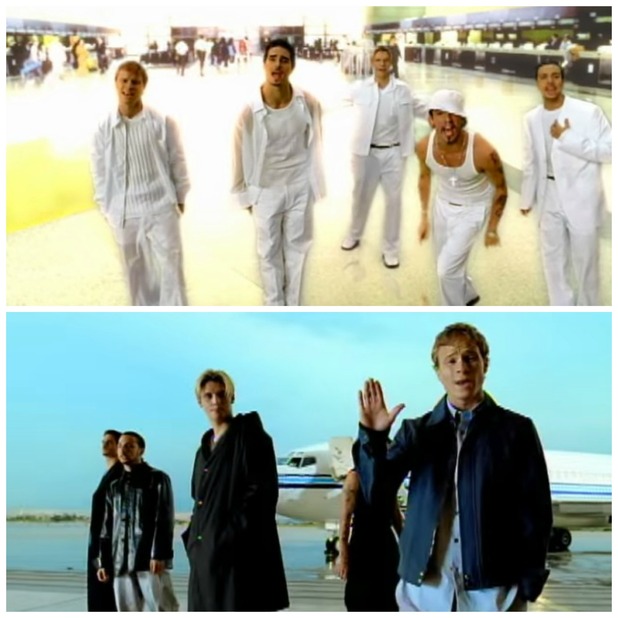 Backstreet Boys -
Nick Carter
, Kevin Richardson, AJ McLean, Brian Littrell and Howie Dorough - tweeted this week: "17 years ago today we released a song called 'I Want It That Way' & you've been our fire, the one desire ever since."
Best tweet ever, right?
The fact that all these years have gone past and we
still
know the lyrics word-for-word is surely something to be admired.
The song is just as iconic as the music video (screaming fans, choreographed dancing, wearing head-to-toe all white outfits at the airport) and it has since had many, many parodies.
What's probably even more to be admired is that Backstreet Boys are still around after more than 20 years - that's two decades - in the music industry.
The group rose to fame with their debut international album,
Backstreet Boys
, in 1996. Following a hiatus, they regrouped in 2005. After a tour in 2006, Kevin left the group to pursue other interests, but fast-forward six years and he rejoined them permanently in 2012.
We'll leave with you with the music video for 'I Want It That Way' - it sure brings us a lot of memories! Sing it out with us now: "Yeah, yeah... You are my fire, the one desire, believe when I say, I want it that way..."
Try Reveal's digital edition on iPhone & iPad. Subscribe now & never miss an issue!