Chloe Lewis and Jake Hall's relationship came to an end in last night's TOWIE finale as she refused to believe he hadn't cheated on her, and he said he couldn't see a future with her.
Viewers know a rumour has been sweeping Essex in recent weeks that
Jake secretly bedded newcomer Megan McKenna
: a rumour they've both adamantly denied.
But Jake's long-time girlfriend Chloe L hasn't been convinced…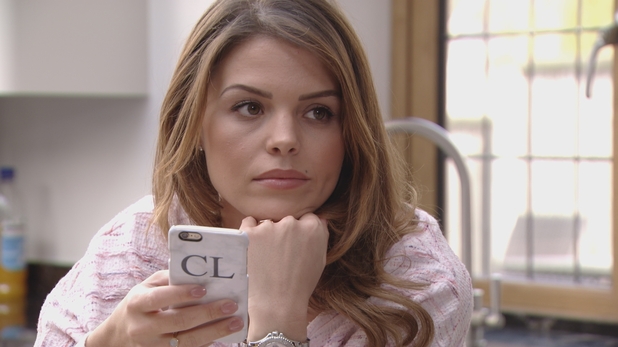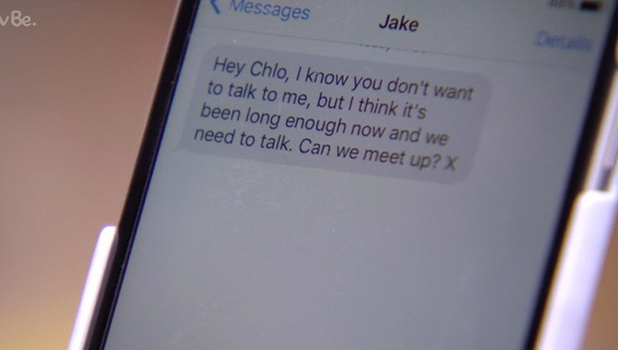 It all came to a head last night when she met Jake in the park for crisis talks, hoping he'd come clean and tell her the truth. But instead he insisted again the rumour was untrue.
Jake reached out to Chloe via text, saying they needed to talk. She was with her mum and Kate Wright at the time and admitted: "I hate him. I really hate him."
"Megan's gonna deny it, Jake's gonna deny it. I don't even want to have that conversation with Megan anymore but I need that conversation with Jake," she said. "People think I have dealt with this for years and years and I've always gone back to him but I've never had anything in evidence for me not to be with him."
Jake, meanwhile, told the boys: "I know I haven't and I don't want to keep going over it and over it all the time... For the first time ever I have in my head it might be over this time."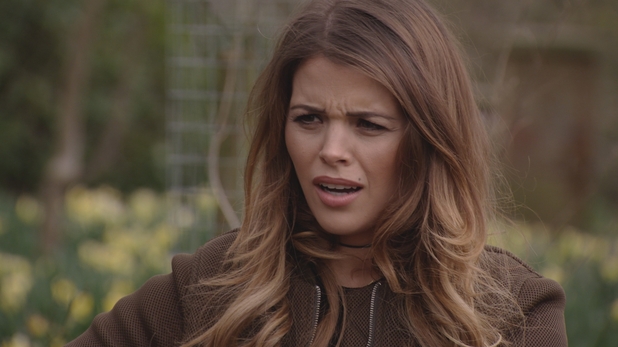 Jake opened things up by saying: "Obviously not seeing you for a week has made me think about it myself. I think I'm done as well as you."
Chloe was not happy with that remark…
But Jake continued to explain: "If you can go around to everyone and speak to everyone before me I don't think that's fair."
"It's not fair? Let me tell you what not fair," replied Chloe. "You sleeping with Megan isn't fair."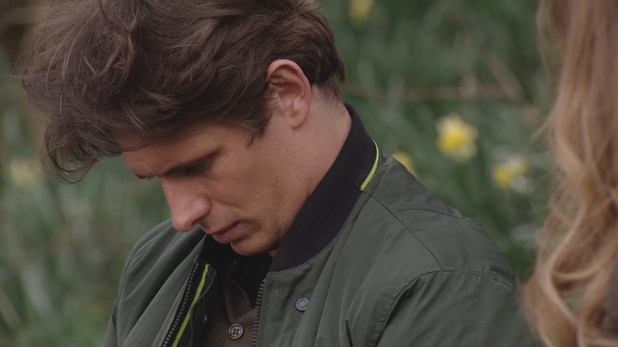 Jake told Chloe the chat wasn't about Megan, it was about him and Chloe, but she said: "There is no me and you. You know that. And clearly there never was because you've been acting like you're single the whole time."
"In eight years I'm not saying I have been 100 per cent faithful but you haven't either because we've been on and off for eight years," said Jake, but Chloe vehemently denied that: "I have!"
Jake told Chloe they'd previously "sat down and said we would draw a line in the sand and anything from here going forward we would forget about. Something that apparently happened a year, two years ago, you want to bring up now. That's a great excuse for you to use for this to be over."
Chloe called him a "coward" and said she knows he did something wrong. He swore on his life he didn't sleep with Megan, but she replied: "You are a liar! You have broken me. People say to me all the time, 'why are you shocked by this?' and I'm like, 'Because I never thought Jake was like this.' If I thought you were like this I wouldn't have been with you."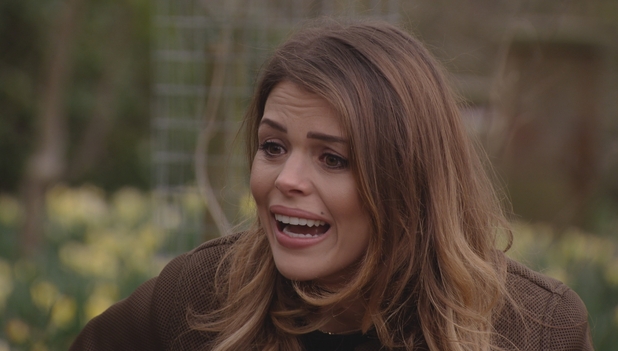 Jake then revealed he'd written his feelings down in a letter for Chloe which he started reading to her: "It's been a week now and I've had my time to think. I now realise me and you can't be together. This relationship isn't good for you. If I loved you I would let you go… I don't want to read anymore, it's muggy."
Chloe said again she just wanted Jake to admit he slept with Megan, but again he said he didn't. He also said: "I don't know what to say anymore. You have ruined all my plans, all my future plans, I swear to god."
"Sorry?" replied an incredulous Chloe. "I ruined your plans? You ruined your own plans! You have absolutely ruined my life. I'm gutted. I'm absolutely gutted this rumour came about. This is not where I saw my life going at all. I'm gutted. I wanted to give you another chance. This isn't what I want but I don't have a choice. I'm not being mugged off anymore. I'm not that person."
And with that, Chloe walked away.
10 reasons why we want to be in TOWIE: