Jeremy McConnell has admitted he's getting "sick" of being followed by paparazzi.
The Irish model, 25, was relatively unknown in the UK this time last year, but after appearing on
Celebrity Big Brother
in January, his profile sky-rocketed... particularly thanks to his romance with housemate Stephanie Davis.
Appearing on Ireland's 2FM radio, the star said he initially got a "buzz" from the attention, but that's now worn out...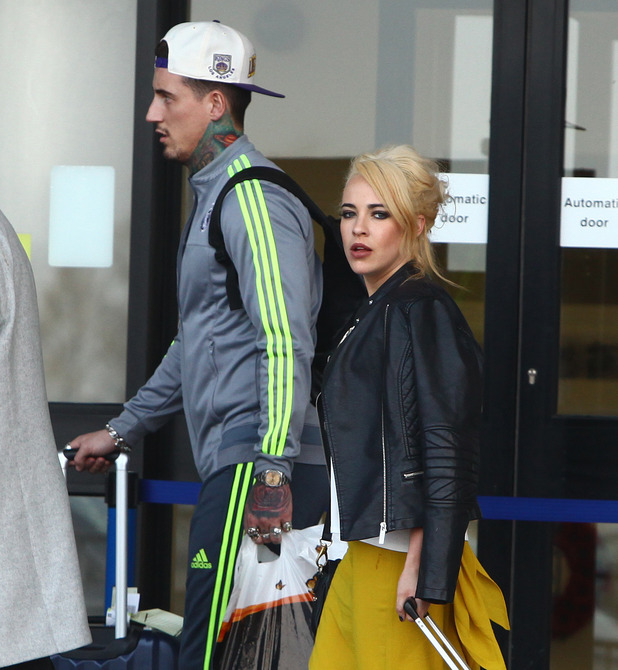 Jeremy said: "When I say it's constant, it's constant. It's something that's a buzz when you first come out. But when I say I'm sick of paparazzi following...
"We were going to a photoshoot and people were under cars taking pictures, chasing, following, sprinting after you. And at the end of the day, you feel obliged to give them [a photo] so they leave. It's borderline harassment, they can really annoy you."
But he admitted: "It is something we brought ourselves into so we have to handle that side of things. We just want to be successful people and use this [
CBB
experience] as a bit of a platform. We aren't fame hungry or doing it as a showmance. The situation we got ourselves into wasn't ideal but we'll take it on the chin and it will hopefully die down some day."
Jeremy and former
Hollyoaks
star Stephanie, 23, have rarely been out of the headlines since meeting on
CBB
in January.
Their time in the house was controversial as
Steph had a boyfriend, Sam Reece
, in the outside world, but fell in love with Jez. Once the show ended, she split from Sam and started a relationship with Jeremy, but they've faced several ups and downs in the past few months, all played out publicly.
There have been
cheating accusations, which Jeremy has denied.
He did
admit to bedding a club dancer
shortly after he left
CBB
, while Steph was still in the house, but said it wasn't cheating as he wasn't dating Stephanie at the time and he didn't know what would happen between her and Sam.
While they have split and made up on a handful of occasions, they are firmly together right now and looking happier than ever, judging from their social media posts of late.