Holly Willoughby has spoken for many, branding the whole 'Louis Tomlinson's baby is fake' conspiracy as nonsense.
The
One Direction star became a first-time father in January
, when former fling Briana Jungwirth gave birth to their son Freddie Reign in California.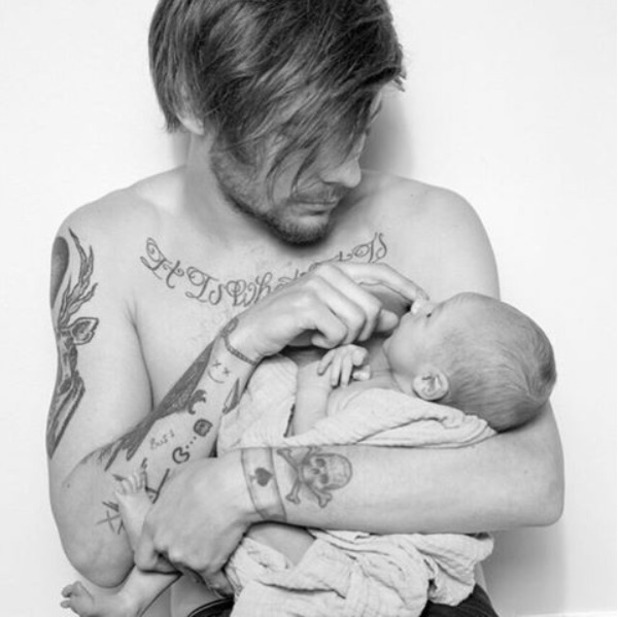 While most people have been sending the new parents love and congratulations since then, a few have created a totally bizarre conspiracy claiming Louis and Briana's child is fake and the photos they've posted online feature a doll rather than human baby.
Huh?!
Well, that was Holly and Phillip Schofield's attitude on
This Morning
when showbiz correspondent Ferne McCann explained the whole conspiracy to them, and how it was connected to another conspiracy that Louis' in a relationship with bandmate Harry Styles. (Which has been denied many times.)
"That is so weird, guys," said Holly. "That's utter nonsense. Nonsense, nonsense."
Watch it all unfold below!
Of course, Holly's not alone in finding the conspiracy odd. Many Twitter users have also been sharing their thoughts on the speculation, calling it "stupid, disgusting and disrespectful."
I honestly can't believe how some people on this fandom can be that stupid. You must really hate Louis if you think his baby is fake.

— Ciara (@insxnehxrry) April 13, 2016
The theory about @Louis_Tomlinson baby being fake is really stupid. Can he not have a baby? It's only natural to have children.

— Alea Kimberly (@AleaKimberly16) April 9, 2016
Do people seriously think Louis Tomlinson's baby is fake??

I can't even deal with the level of stupid right now.

— urfa (@BornFangirl) April 9, 2016
say what you want but I think it's disgusting you'd actually think Louis would fAKE HIS OWN BABY ARE YOU STUPID

— els (@wxterspitstyles) April 7, 2016
I can't believe yall still calling Louis' and Brianna baby fake... Let this theory die. It's disrespectful as hell. Stop this madness.

— ma (@koIdavina) April 10, 2016
Stop commenting "fake baby" on Louis' post. You are stupid.

— (@albitalbb) April 8, 2016