Kate Middleton has spent her morning feeding baby rhinos and baby elephants while on safari in India with Prince William.
Anyone else jealous?
The Duke and Duchess of Cambridge's royal visit continued today with an early morning visit to the Kaziranga National Park, where they enjoyed a safari, before learning about the work of the Centre for Wildlife Rehabilitation and Conservation.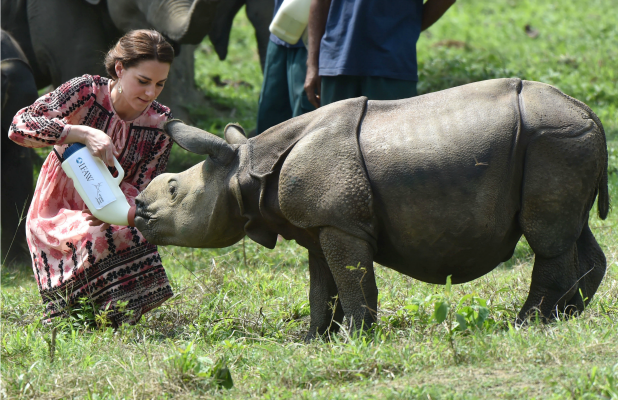 As part of their visit, the couple got to feed the adorable baby rhinos and elephants being looked after by the centre. Kate in particular looked like she was having an incredible time (obvs!) as she bottle fed the animals milk while stroking and comforting them.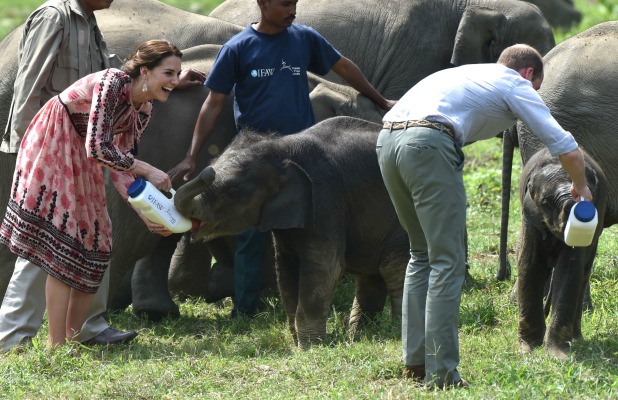 The Kaziranga National Park is a world heritage site which holds the world's largest population of greater one-horned rhinos and provides a safe haven for a slew of wild animals including the endangered Royal Bengal tiger and Asian elephants.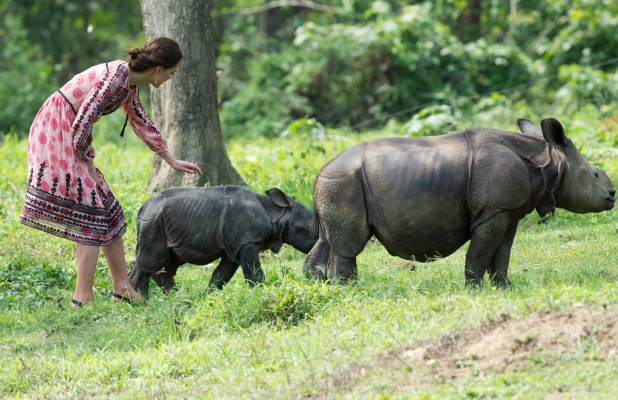 The Centre for Wildlife Rehabilitation and Conservation (CWRC) is located near the park, and helps animals who are threatened from natural or man-made events. Workers rescue, treat and rehabilitate animals from birds to reptiles, primates, big cats and more.
According to the centre's official website, many young animals are hand-raised by staff before being relocated to a site where they acclimatise before being released into the wild, although staff will always try to reunite the youngster with their mother before taking them into care.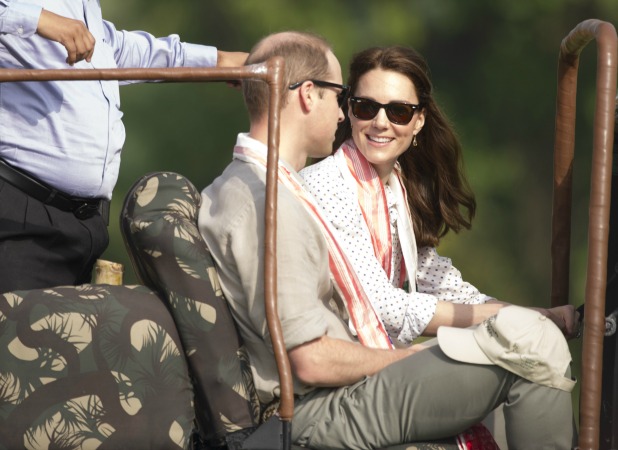 During their morning on safari, Kate and William - who travelled to India without kids George and Charlotte - learned about the work against poachers in the area and how charities are educating locals on how to co-exist with the animals around them.
The Telegraph reports the couple also enjoyed a safari away from the media, and that keen photographer Kate had brought her own camera to record memories for herself.
Kate and William will be in India for seven days.