Ex On The Beach was filmed last summer but it's still causing drama... if today's tweets between Nancy-May Turner and Gina Barrett are anything to go by.
It all started when Gina was asked whether she'd be attending a celebrity football match with co-stars Nancy-May, Ashleigh Defty and Naomi Hedman, prompting her to reply: "Hey babe I may have to be on a different team."
After seeing that, Nancy-May promptly tweeted Gina to say the event was for charity, but Gina replied: "Would you be there on your own? Okay for use your all mates (sic)."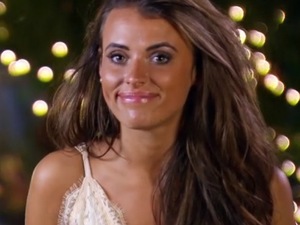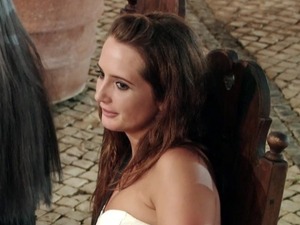 Nancy-May responded: "No one cares anymore we filmed the show half a year ago drama queen."
"Why are you tweeting me you delusional b*tch?" said Gina. "It's for charity? ... I was being honest because I didn't want drama to start at charity event you bell**d!"
"A BELL**D," replied Nancy-May. "Please don't try have a row with me on Twitter for a bit of attention #bye."
But Gina wasn't finished, responding: "Yeah you're a f**king bell**d! You started with me read back! Take yeah big nose out my f**king business."
She added: "And still I get sh*t from a girl from the show."
Nancy-May was then tweeted by another user who said it was a "pointless argument", to which she replied: "Init I spat my tea out, didn't even try having it with her, I'd have more fun arguing with a cucumber or a carrot."
She also told Gina: "HAHAHAHAHA I'VE NOT MISSED YOU. You said "put me on another team" I said it's for charity get over it. Remove yaself."
But Gina pointed out: "You tweeted me! to be very honest! I said that because I was worried about drama kicking off there !!! Pathetic. also I've done lots for charity just because you haven't heard about it doesn't mean i haven't done it!"
The row then wrapped up as Nancy-May tweeted, "Good vibes only please some people are so neggy," and Gina said: "Why do negative people try and invade my space."
Nancy-May and Gina both appeared on the fourth series of MTV's
Ex On The Beach
, which was filmed last summer but aired earlier this year.