Marnie Simpson is back in bed with her former flame Aaron Chalmers on tonight's episode of Geordie Shore.
Making her return to the house, after leaving early in the last series following her engagement to Ricky Rayment in Greece, she soon finds out that
Aaron got Chantelle's name tattooed on his wrist
.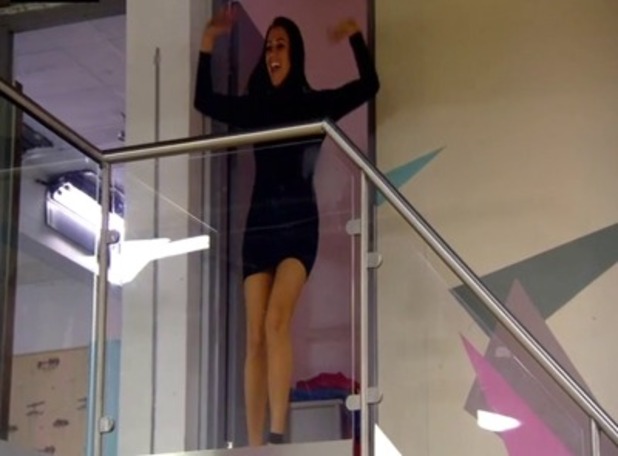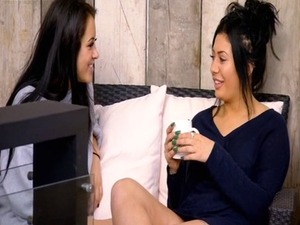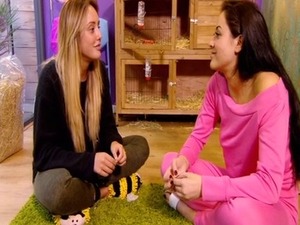 While Marnie seems miffed why Aaron would get it done, he says to the camera: "I'll tell you why I done it, because you were engaged and I wanted to pull Chantelle and get one over on Scott. But f*cking hell, I'm regretting it now."
Marnie tells him: "You never got my name tattooed on you"
Later, speaking to Charlotte Crosby, Marnie reveals that she "got a weird feeling in my stomach" upon seeing Aaron again.
Charlotte says to the camera: "Marnie and Aaron have history together. They were off then they were on, then they were off again but they were never fully on this could be the time!"
Aaron also says to the camera: "Me and Marnie can't help but flirt. She's single and I'm single. It just feels right."
After another night out, Marnie and Aaron end up in bed together where they share a kiss.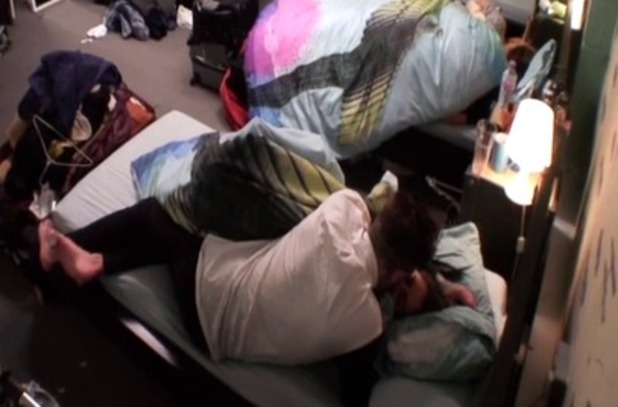 "I've had a wicked night and I've ended up in Aaron's bed," says Marnie. "I know it's quick but I know it's right."
But, what does Marnie say later on when she discovers that Aaron's used the shag pad?
Chloe assures her "but he would never do that if you were here. He wouldn't be arsed about anyone. He didn't even look at another girl last night."
Marnie says: "It doesn't make us feel any better. I don't know what I expect from Aaron because I was engaged. But as long as I don't meet the girl, I'll not kill them."
Catch Geordie Shore on Tuesday 12th April at 10pm on MTVTry Reveal's digital edition on iPhone & iPad. Subscribe now & never miss an issue!