There's full on rage in Geordie Shore tonight as Chantelle Connelly throws a drink at Scotty T when she finds out he and Chloe Ferry hooked up.
To recap, the last episode saw
Chantelle and Scotty fall out after her plan to friend-zone him backfired
. They ended up clashing and their brief romance looked like it was over for good.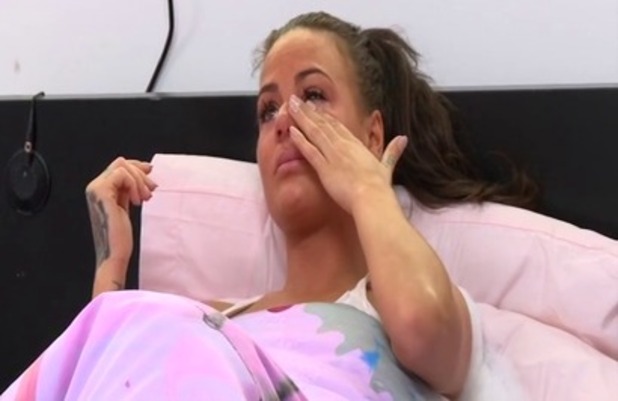 Later on, Chloe, who had professed her love for Scotty in the last series, enjoyed some under-the-cover action in the bedroom with Scotty, all while Chantelle was crying her eyes out downstairs.
Tonight's episode sees Chloe come clean to Chantelle - and it doesn't go smoothly.
Reflecting on how her plan had backfired, Chantelle says in tonight's episode: "Last night was f*cking horrible. I pull a lad in the club and to be honest it was only to get back at Scott. But, I think it's backfired. Now we're done."
She later admits to the girls that she's "hurt", but reveals that it's also brought her and the girls closer together.
Meanwhile, Chloe is feeling guilty about her night with Scotty, and after the gang are sent away to spend the night in a cabin in Hull, Chloe panics when Chantelle wants to share a pod.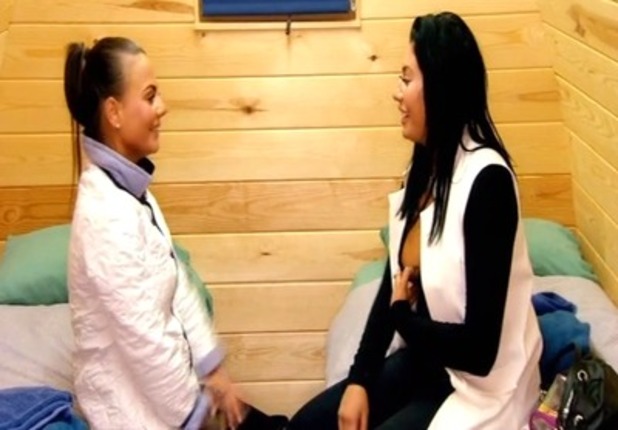 Chantelle tells the camera: "I'm buzzing to be sharing a pod with Chloe. Lately, me and her got really close. Thanks to her, I'm finally feeling like I'm starting to fit in."
Uh oh, this isn't looking good, right?!
Well, it's enough to make Chloe realise that she needs to come clean. "I can't control my feelings over Scott. After last night, it could be back on, so I need to tell Chantelle the truth," she tells the camera.
But things take a dramatic turn when Scotty decides that he wants to get back into Chantelle's good books as the cast go out clubbing.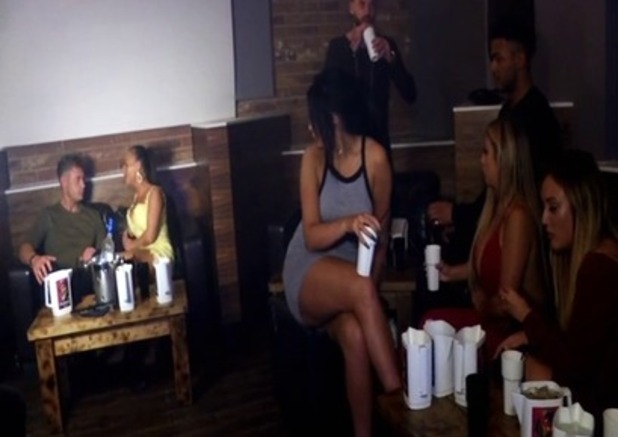 Scotty tells Chantelle: "You are a f*cking beautiful girl, you can have everything that you want."
Speaking to the camera, Chantelle says: "After making a fool of myself last night, I thought me and Scott were over. He comes over and he's being really nice. What's going on? Sh*t, maybe there's still a chance."
Cue a very angry Chloe...
"Is that a joke? I can't believe Scott is grafting Chantelle, after everything that happened last night. This is probably the angriest I've ever been in my life. I hate him.
"I sucked his c*ck. Does that mean nothing to you, Scott?"
Chloe decides to tell Chantelle there and then: "I'm sweating, I'm cold, I'm shaking. I'm hot but I need to do this. I need to tell Chantelle exactly what happened."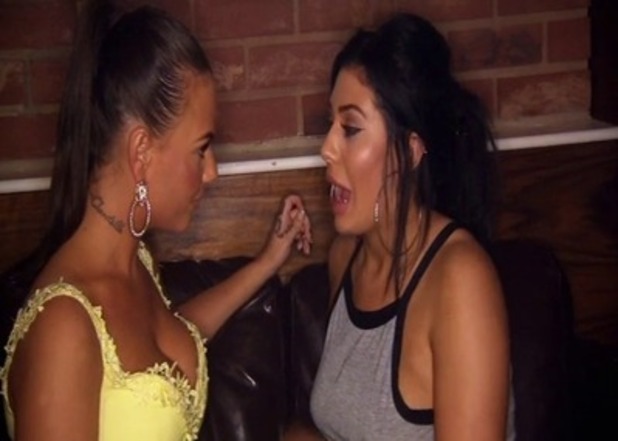 Chloe tells Chantelle: "We've been so close lately. Like so last night, me and Scott did neck on in the room…and we did…It was stupid. I did suck his d*ck but let us explain first. And the thing is Chantelle, I was scared because me and you get on so well. I was scared to lose my friendship with you, that's the worst thing. I don't care about anything with Scott."
Chantelle says: "I'm definitely more hurt than angry. Me and Chloe have got a good bond and I would never have done that in a million years, hurt a girl like that, ever."
She tells her: "You sucked his c*ck while I'm sitting downstairs and I'm going on about him."
So, what happens next?
Chantelle walks back over to Scotty in the club and throws a drink at him: "F*ck you, you mug."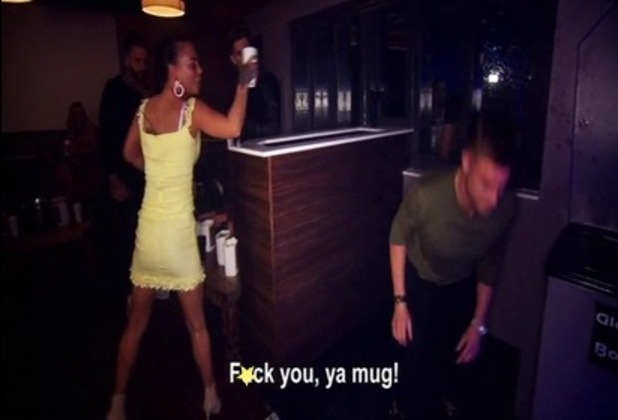 Chloe then says to Scotty: "You know how much I like you. You should have said no!"
Scotty tells the camera: "I can understand why Chantelle is kicking off, but I don't know why Chloe is getting involved. She's the one who put my chopper in her mouth. F*ck off you radgie."
Ouch.
It looks like Chantelle isn't willing to forgive Chloe anytime soon, as she says: "Chloe is going to regret f*cking with me."
Catch Geordie Shore on Tuesday 12th April at 10pm on MTVTry Reveal's digital edition on iPhone & iPad. Subscribe now & never miss an issue!