TOWIE's Chloe Lewis refuses to back down over those Megan McKenna and Jake Hall rumours, saying "Megan's got guilty written all over her face".
It's a bombshell that has dominated the show in the last few episodes after Chloe accused Megan of sleeping with her boyfriend Jake. Megan - who is dating Pete Wicks - vehemently denies the claims.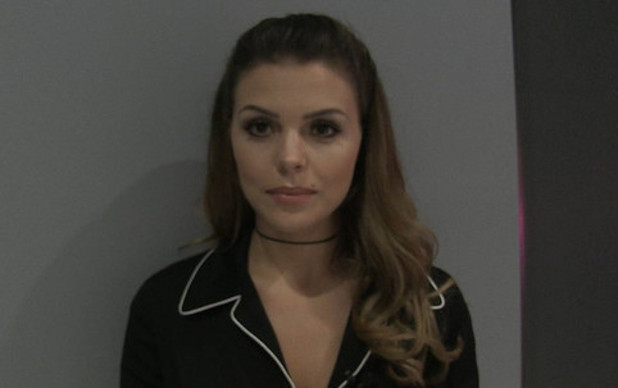 During Sunday night's show,
Chloe clashed with Megan once again
. Despite Megan - and now Jake - protesting their innocence at the rumours, Chloe told her: "I haven't got mug written on my forehead and you're not going to stand there and tell me that you haven't slept with him. Bullsh*t. Do not bullsh*t me."
Now, speaking in a new
TOWIE video
, Chloe says: "I gave up on the conversation and walked out because I wasn't really getting anywhere with it. She's going to stand there and blatantly lie to my face because she's trying to change her reputation and be a good girl and it's not working. It's hard for me because I don't really like confrontation, to stand there and be put in that situation is hard for me.
"I get it, the situation is between me and Jake but at the end of the day she has been brought into this aggravation and she's clearly done wrong, she's got guilty written all over her face. I just feel like it says more about her than me because she's not going to stand there as a girl-to-girl and tell me the situation when I clearly know about it already and clearly have enough evidence to know what's gone on."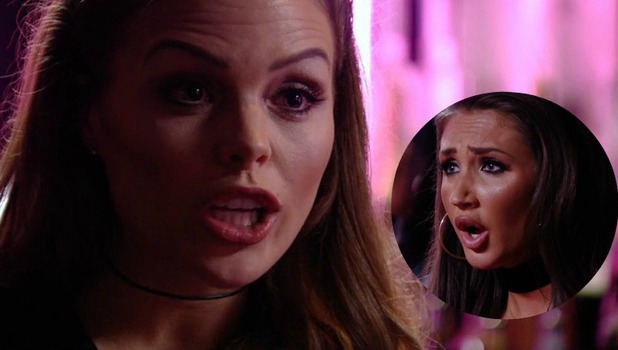 Chloe, who revealed she had been contacted by Megan's ex-boyfriend - believed to be Jordan Davies - about the situation, continued: "More people have come forward now just to confirm it. It's just like a little bit of a stab in the heart I suppose.
"Even me, I wouldn't come forward. But knowing what I know it would just be nice of her to say, 'you know what, it did happen, I'm sorry'. That's all I wanted but clearly that's not the case."
During the episode,
Chloe's boyfriend Jake also said of the rumours
while speaking to the boys: "It came from a stupid little tweet on Twitter. Categorically, I've never slept with Megan, like ever. I'm a bit pi*sed off with Chloe in some ways because I think straight away you're backing a rumour rather than listening to my side of it. That's just got my back up a little bit.
"The killer is that I've lied about having her [Megan's] number and now she's over thinking. The reason is I was meant to give her a tracksuit, I know her brother, I know her family, I was going to give her some girls' tracksuit that is it, and then it's gone from that to the world's upside down and that I've slept with her."
Try Reveal's digital edition on iPhone & iPad. Subscribe now & never miss an issue!
10 reasons why we want to be in TOWIE: