Georgia Kousoulou found herself in tears on Sunday night's episode of TOWIE as she talked about the recent Jake Hall rumour.
To recap, last week, after Chloe accused Megan of sleeping with her boyfriend Jake - which Megan vehemently denied - Danielle Armstrong, Georgia and Kate Wright claimed that Megan's best friend Chloe Meadows drunkenly confirmed that Megan and Jake did sleep together. When confronted, Chloe M denied this.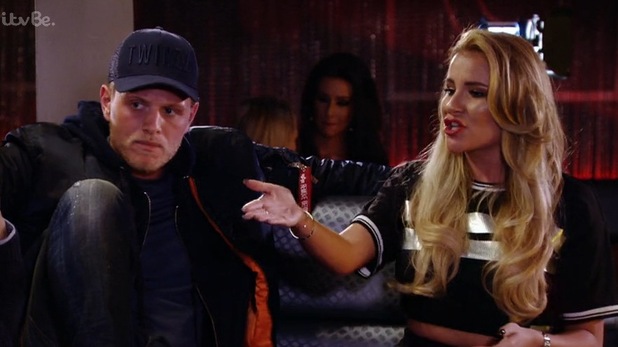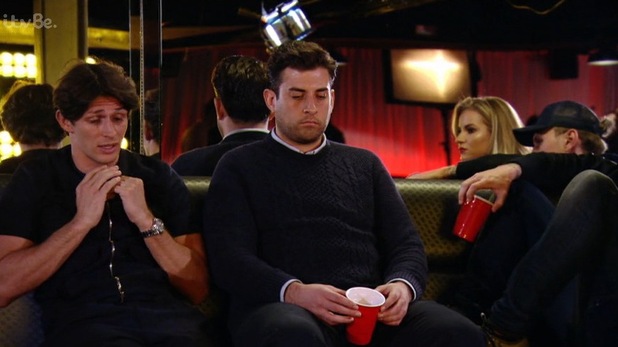 During Sunday's episode, as Georgia sat with boyfriend Tommy Mallet, and friends Jake and James 'Arg' Argent, they talked about the recent rumours.
Georgia said: "I don't know if the rumour is true, I weren't there, all I know is what Chloe Meadows said to me."
Jake, who earlier protested his innocence
, said he was confused as to why Chloe M would say such a thing when it's not true.
He added: "What I can't imagine in my head is two girls who don't get on with you girls, saying stuff like that."
Standing her ground, Georgia replied: "I actually do like you Jake and Chloe is one of my best friends. Do you think I would want to sit here and lie about something? The girl said it. The girl said a lot to me, what am I going to do, hide it and deny it?"
Tommy then asked Georgia why she had the hump, saying: "You're sitting here f**king shaking."
Georgia asked Tommy not to shout, but he said he wasn't shouting at her, he's just trying to get to the bottom of the situation.
Pointing to Jake, Georgia said: "He's saying 'it's a bit weird that she would say it', making me look like a liar. I know she said it. I'm not going to defend you over myself, at the end of the day I'm going to defend myself and my friend."
A crying Georgia told Tommy that it was "awkward" because Jake is his friend, adding: "I'm not going to pussyfoot around you Jake. I wish I never f**king heard it but I'm not having no one say that she didn't say it because she did. End of."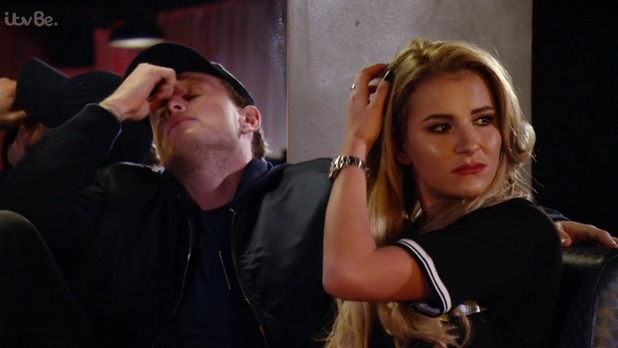 Earlier, when Georgia and Danielle bumped into Chloe M, they talked about the rumour and what was said in Suffolk.
"I've known Megan for a long time and the rumour is not true," said Chloe M. "It's not true. It's not happened but we have been at after parties, and that's more what I was confirming."
Chloe M also said that she was never aware at the time that Jake had a girlfriend.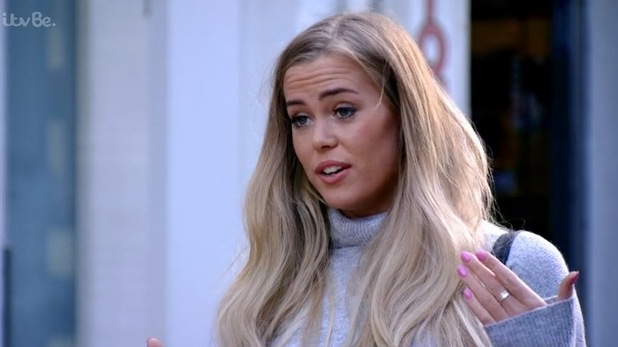 Later on, Chloe M met up with Chloe L, who wanted to get to the bottom of the rumours. Chloe L said: "I feel a bit sh*t. I feel like I completely understand your situation, I get it. If I was in the same situation, I would feel in the middle. If you said something, it would be nice for my own sanity just to know."
Repeating what she said earlier, Chloe M replied: "The conversation I had outside with Georgia and Danni, I certainly didn't confirm anything to them."
But Chloe L told her: "My friends aren't going to lie to me about what was said. If you were me, you would think that this is a little bit fishy. I feel like you are covering something up."
Try Reveal's digital edition on iPhone & iPad. Subscribe now & never miss an issue!
10 reasons why we want to be in TOWIE: