Chloe Meadows clashed with Michael Hassini for retweeting "horrible" messages about her in Sunday night's episode of TOWIE.
Chloe and best friend Courtney Green bumped into Mike and Chris Clark in the supermarket when it all kicked off.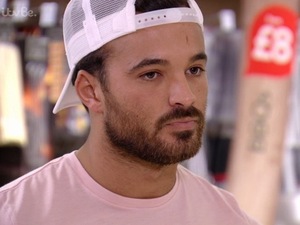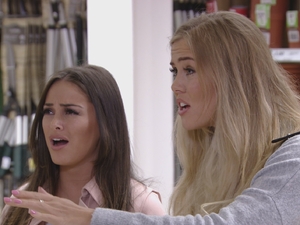 Chloe said to Mike, "Unless you owe me an apology, I've got nothing to say to you," adding to Chris: "He retweeted a few nasty things about me, about my appearance."
Mike replied: "You girls have done things on multiple occasions and maybe spoke when you shouldn't have spoken, and said things that you shouldn't have said."
Mike then referenced Chloe's recent fallout with Kate Wright.
(FYI: Kate had accused Chloe of wanting her and Dan Edgar to break up so Chloe can swoop in and comfort him. Chloe strongly denied that. During a dispute, Chloe also took a swipe at Kate's fashion sense, saying: "She's dressed like she's going to a wedding on Brentwood High Street." Chloe later apologised to Kate for the comment).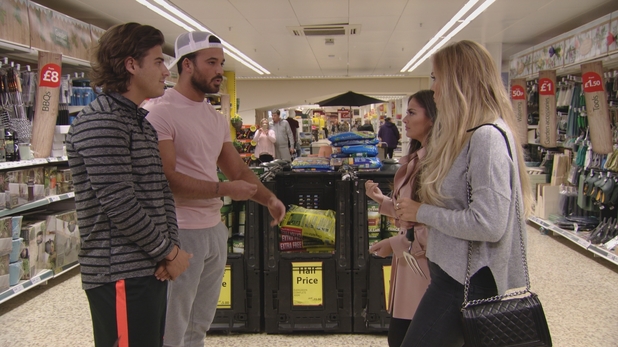 Defending Kate, Mike continued: "I've known Kate since I was eight years old, a lot longer than you've known any of your mates."
But a frustrated Chloe hit back: "Why are you being nasty about me? It just makes you look like an absolute pussy. What kind of man are you to make girls cry? Seriously, you're so dry you're like talking to a f**king wet fish."
Mike then called Chloe "bitter" and "sour" over their very brief romance ending last month.
He said: "I think you're a bit bitter because I didn't want you. You're a bit sour."
Chloe told him: "Mate, I never wanted you in the first place."
Mike sarcastically said: "Yeah, it seemed that way, we can all backtrack."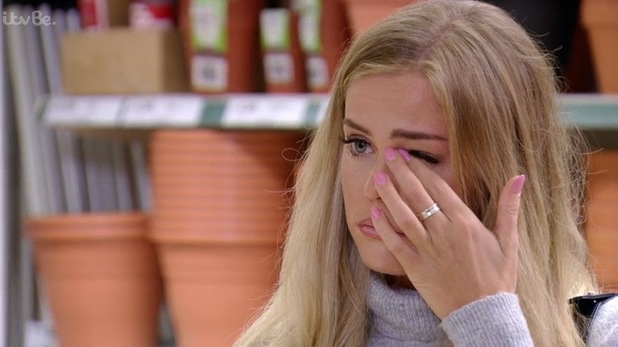 Early on in the series Mike and Chloe went on a couple of dates, but all that changed a few weeks down the line when Chloe saw a Snapchat of Mike on a date with another girl.
As Mike and Chris walked off, an upset Chloe said to Courtney: "I was right about him in the beginning. I always knew he was an ar*ehole."
We're guessing Mike and Chloe won't be friends anytime soon then?!
Try Reveal's digital edition on iPhone & iPad. Subscribe now & never miss an issue!
10 reasons why we want to be in TOWIE: