It's ALL kicking off in the Geordie Shore house next week with Holly Hagan and Chantelle Connelly getting embroiled in a nasty catfight.
So, what happened?
Well, um, we're not too sure!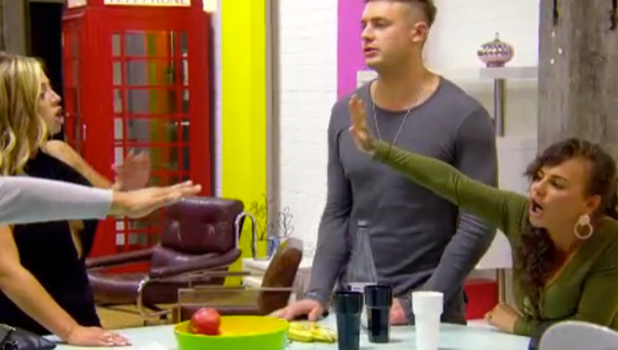 We'll have to tune in on Tuesday to see the full story, but judging from a preview clip, the argument is fuelled by the
recently-returned Marnie Simpson
telling
Scotty T
exactly what she thinks of him, before turning on Chantelle and saying Scotty T will NEVER be with her.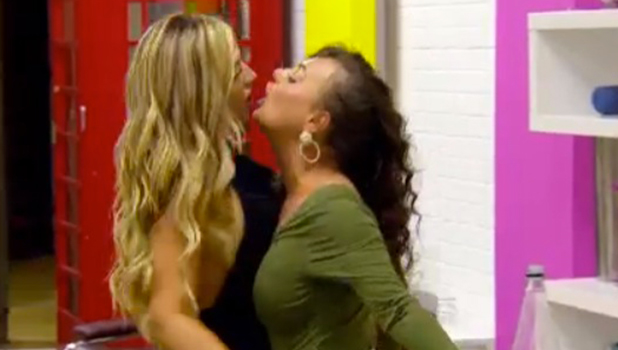 It seems like something happened at the club earlier in the night involving Chloe Ferry, as that's why Holly jumps in, but it's unclear what exactly that was.
"I know this isn't my argument and I shouldn't be getting involved," admits Holly. "But at the end of the day, Chloe is my friend and I'm going to stand up for her."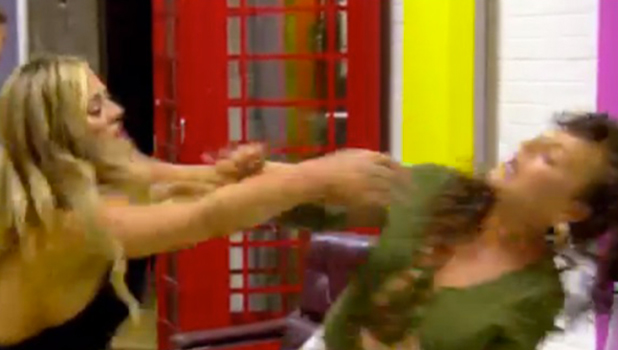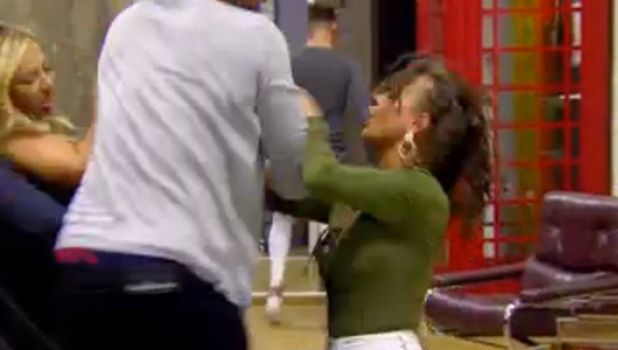 Chantelle isn't impressed: "I can understand Marnie because she is Chloe's bum chum but Holly, what the f**k has it got to do with you?"
It all gets very heated as Holly and Chantelle get in each other's faces and then start a catfight, causing the other housemates to step in and separate them when. Scotty, meanwhile, is off in the corner taking all his anger out on the red phone box.
There's been drama between Chantelle, Chloe and Scotty all series, thanks to
Chloe's ongoing crush on Scotty
and him wanting to
pull newcomer Chantelle
while also having Chloe in his bed.
Have a watch below to see how it unfolds (warning: explicit language)
Geordie Shore continues Tuesday at 10pm on MTV