Georgia Kousoulou has said she's "really upset" for Chloe Lewis after that showdown with Megan McKenna on last night's TOWIE.
Viewers saw Chloe confronting Megan about a rumour that
Megan has slept with Chloe's boyfriend Jake
. Megan vehemently denied it in an epic showdown with Chloe, ending with Megan starting to cry.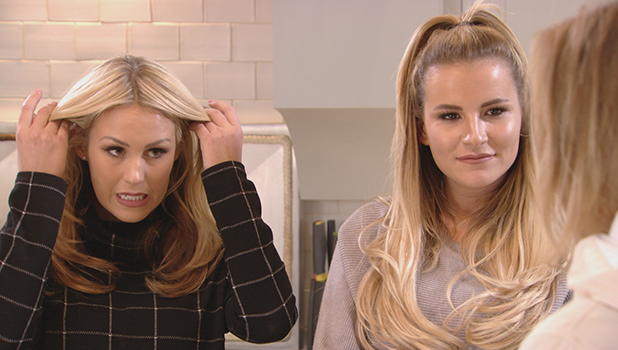 Chloe said she'd received some tweets claiming Megan and Jake had slept together, and said once she'd been in a pub with Jake when Megan walked in, and Jake gave Megan a gesture as if not to come over. Megan argued that's because she'd been at an after-party with Jake and a group of people and he didn't want Chloe to know about the partying.
Also, Megan's best friend Chloe Meadows was accused of confirming the rumour during a drunken chat with the girls, although she denied that.
Speaking to the
TOWIE
official website, Georgia said: "I was really upset for Chloe. I was gutted that there was more than a tweet. We all go with what Chloe is thinking and saying because she's one of our best friends, and it's so upsetting to know Chloe thought it was true as it was heartbreaking to see her little face."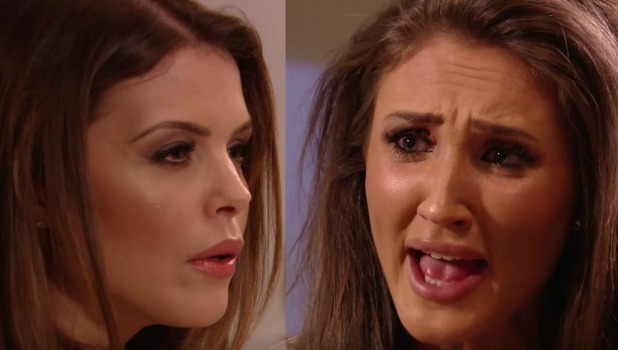 Georgia said after Chloe saw the tweets, she spoke to Jake, and got the feeling something wasn't right, which is why she confronted Megan.
Kate Wright added: "Chloe was really calm and collected and was being nice but Megan did get angry and defensive about the whole situation."
Georgia echoed that, saying: "Chloe said judging from Megan's reaction is partly why she thought it was true because she said she got way too defensive. If you didn't sleep with someone's boyfriend you'd say no, you wouldn't kick off."
TOWIE continues Sunday at 10pm on ITVBe
10 reasons why we want to be in TOWIE: