Holly Hagan's taking a leaf out of Taylor Swift's book when it comes to skepticism about her recent Instagram photos: "Haters gonna hate, hate, hate…"
The
Geordie Shore
star hit back at critics who claim she airbrushing her online photos, saying it's all down to "hard work and a sensible diet."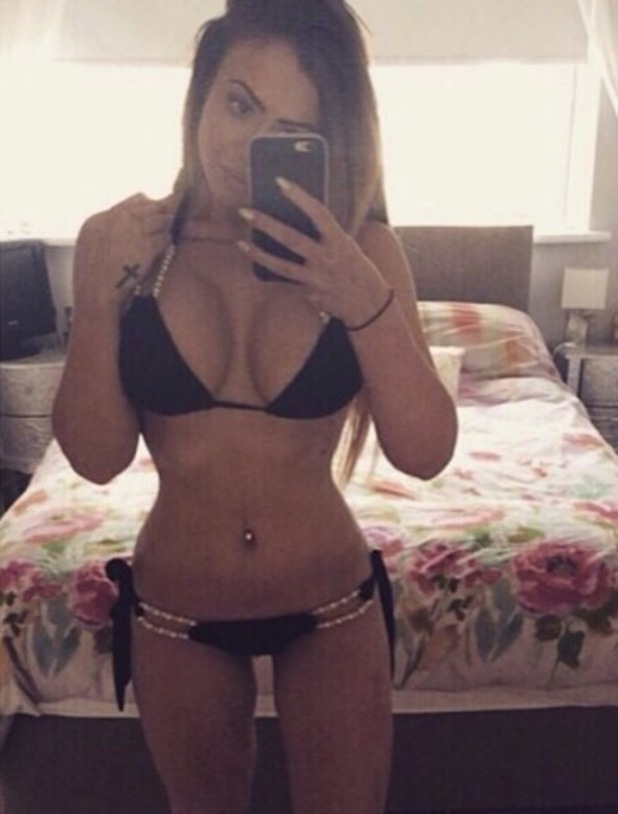 Comparing Instagram images of herself now one month ago when she was in Australia, she said: "Yes, these photos were under 4 weeks apart. Hard work and a sensible diet. Haters gonna hate."
She added: "Haters will always hate, but I'll just keep doing my thing, and I'm so proud of all the people I've helped return to a healthy weight :)."
Holly, 23, who claims to have gained 11lbs while on holiday, also said on Instagram: "After letting myself go slightly in Aus I finally feel like I'm back on track."
She credited her own book (obvs!),
Holly's Body Bible
, for the transformation, and said seeing her fans' before and after photos also helped inspire her.
Holly released an
updated version of her Body Bible
this year, to include new recipes and a series of success stories to inspire readers.
She told us: "I know myself when I've looked at diets a lot of the time they're really complex and foods I've never even heard of before. They can be really difficult, especially for someone like me who still lives at home so I need something quite easy to follow. The exercises are all things that can be done at home – lunges, squats – really simple things that you can just do in your bedroom.
"I've tried every faddy diet out there, absolutely everything. Anything that any magazine wrote about, I've tried it, but It needs to be a lifestyle change.
The Body Bible
isn't a diet, it's changing you for life, it's setting you up to think this is what I'm going to do forever.
"Yes, I will have a treat now and again and I will go out and have a few takeaways or whatever, but I've learnt the correct way to eat and how much you should be exercising, so now I can maintain that."
For exclusive competitions and amazing prizes visit Reveal's Facebook page NOW!