Did Chloe Meadows really confirm the rumour Megan McKenna and Jake Hall slept together is true?
Well, that's what Danielle Armstrong, Georgia Kousoulou and Kate Wright said in last night's episode of
TOWIE
, although Chloe M strongly denied it.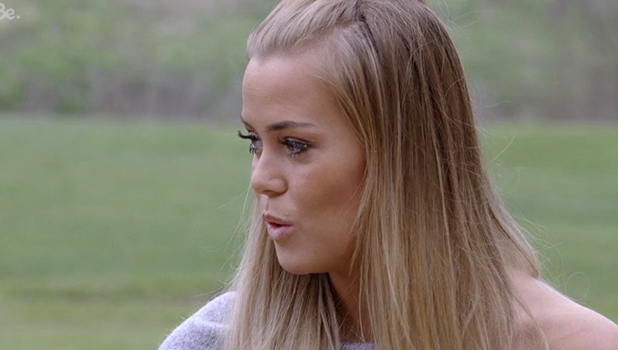 It all kicked off during the girls' weekend in Suffolk, when Chloe L dropped the bombshell that a rumour has been sweeping Twitter that
Megan secretly slept with her boyfriend Jake
, and they've exchanged phone calls.
Megan denied it, saying that although she did have Jake's number, it's because their families are friends. She said, yes, she'd been to after parties with him and other people, but he'd told them not to tell Chloe L as she'd go mad. Chloe L didn't believe that.
Things got confusing when it then emerged Chloe Meadows had apparently confirmed the rumour to some of the girls – although she denied it when confronted by them.
First, Kate said: "I just said to Chloe Meadows, why did you deny knowing Dan in Gran Canaria? She said she got a phone call from Jake saying, don't say anything about Megan, so she was too scared to admit she knew any of the boys."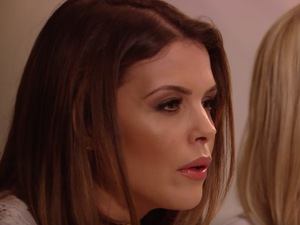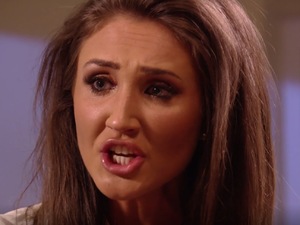 Georgia added: "Chloe actually said, her words were, 'I want Chloe to know because Jake is an asshole and she needs to be able to move on."
Danielle also said she'd had a conversation with Chloe M, recalling: "She was obviously quite drunk and she started talking to us as if we knew. She started saying how she was worried when she came to Gran Canaria that Jake thought she'd bring all this up. Apparently Jake had had said to them, don't mention anything.
"As we carried on the conversation, Chloe said, 'Obviously, when they slept together…' She said, 'When they slept together.' I was thinking, oh no, what is she doing? We were all shocked. She said, 'Obviously when they slept together it was so awkward because Jake walked in the pub one time with Chloe Lewis and that's when Megan realised Jake had a girlfriend.'"
But Chloe M denied that, saying: "I think people misconstrued what I was saying. I certainly didn't confirm anything. I was being so careful what I said as I didn't want to get involved."
Danielle, however, insisted she had: "I get you're in a sh*tty position as last night we did have a lot to drink. You might not have intended to do it, you might not have meant to, but it did happen as the three of us were sitting there."
"I never sat there and said, yes, these people have got together," objected Chloe M.
"You did!" said Danielle.
But Chloe M was adamant: "I didn't. I was so careful and thinking in my head, I won't sit here and deny as I don't want to give anyone a reason to say anything to me. I won't sit here and deny or confirm. I'll just sit here."
TOWIE continues Sunday at 10pm on ITVBe
10 reasons why we want to be in TOWIE: