Did Megan McKenna really sleep with Jake Hall?
Well, that was the question on everyone's lips in last night's
TOWIE
, when Jake's girlfriend
Chloe Lewis
dropped a bombshell about an
explosive new rumour
circulating Essex.
The claims came to light during the girls' weekend in Suffolk, while the gang were playing a game of 'Never Have I Ever' – always
so
dangerous.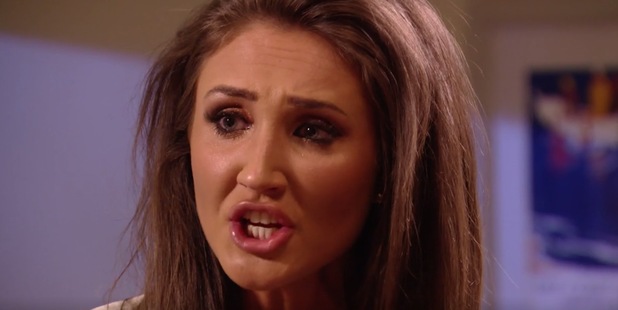 Chloe L posed the question: "Never have I ever slept with someone's boyfriend knowing they have a girlfriend." Nobody drank… but Chloe L then said she really needed to "get something off [her] chest."
"It's stupid but I feel like there's an elephant in the room," said Chloe L. "Basically, I've had a phone call from Jake who wants to have a conversation with Megan. I just feel like if there's anything to be said it needs to be laid on the table because I'm only going to get home and he'll tell me anyway."
Kate Wright then chipped in: "I've received tweets, Jake has, Chloe has, saying
Jake and Megan have slept together
and it's gong to come out soon and it's common knowledge."
"It's a load of s**t," said Megan.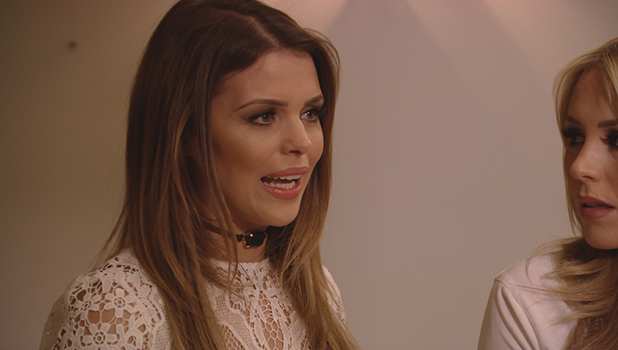 Chloe L continued to say: "Jake isn't an angel so when I heard the rumour I thought, I cant believe it, its true. Sneakily, I went down his phone. Basically, I asked if he had your number in his phone and he said no, but I saw the number in his phone and there were phone calls recently."
Megan said, yes, she had spoken to Jake but it was innocent. "Jake's friends with my brother and my dad. My family and Jake's family have known each other their whole life." Chloe L, however, said she'd known Jake eight years and never heard the McKenna family name.
The conversation over drinks came to a halt when Megan flat out denied the rumour and said, "I'm not standing here taking this s**t."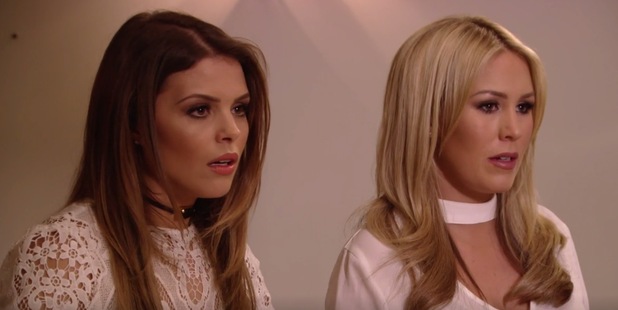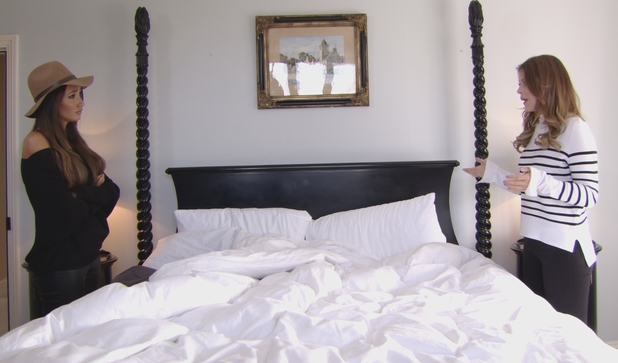 But the drama was far from over, as the next day she decided to have it out with Chloe L, not that much was resolved in the end. Chloe L kicked things off by saying: "I know. You will deny it, Jake will deny it, I'm not being funny, if I slept with your boyfriend, I wouldn't admit it, I wouldn't."
"I haven't slept with Jake though, Chloe," said Megan, but Chloe L pushed: "Something has happened! Have you kissed him?"
"I haven't done anything with Jake!" shouted Megs .
Chloe L went on to say: "What I've heard of you, I don't like. That you sleep around and you're trashy." That infuriated Megan who fired back with: "You don't know me. I've had boyfriends the whole time. You're calling me a slag but I can name the people I've slept with on my f**king left hand."
She also said she wasn't just a "random girl" because Jake's family and her family are friendly, but Chloe L replied: "To me [you are a random girl]. I couldn't give a s**t. I haven't heard of your family, I don't know who you are. I don't care, you're not my mate. I don't like you."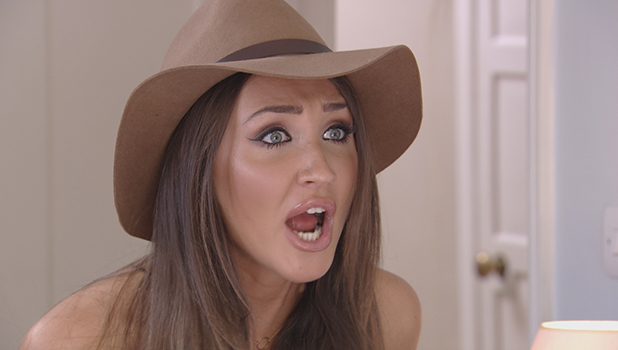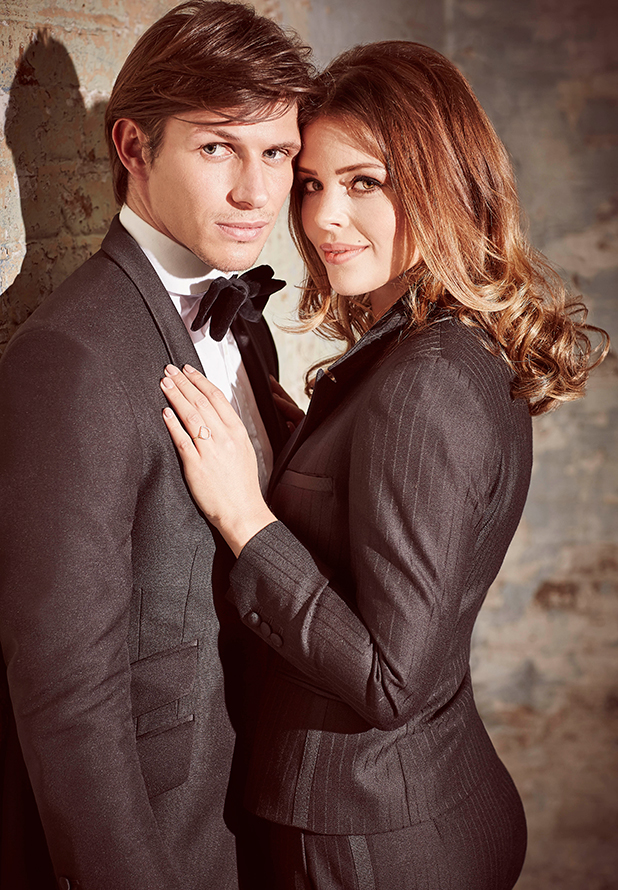 Megan replied: "You're being spiteful. Why should I take all this for Jake? Why? I would admit it. I don't give a s**t about Jake or you and Jake. Don't you think if I f**king shagged him I would stand here now and say I shagged him?"
The biggest evidence for Chloe L – after the tweets – was one time when Megan walked into a club where Jake and Chloe L were and Jake apparently made a gesture that Megan shouldn't come over.
Megan said that was because she had been at an after-party with Jake and others – including Chloe Meadows and Courtney Green – and Jake had said they shouldn't tell Chloe L as she'd go mad. Chloe L said that couldn't be true as Jake's always at after parties and would never tell someone not to tell her.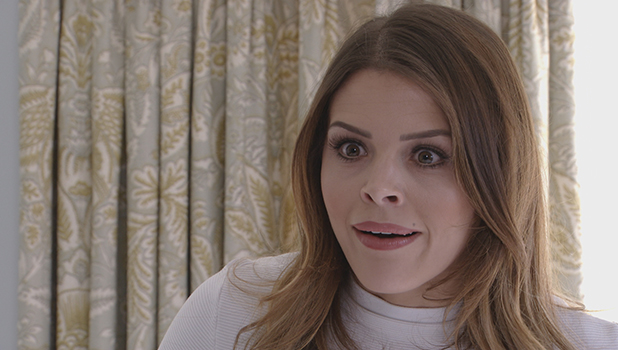 In the end, it was Megan - who is dating co-star Pete Wicks - who dissolved into tears as she told Chloe L she didn't sleep with Jake but she didn't care anymore what Chloe L believed.
"You obviously have issues with Jake and he's obviously doing things. I didn't sleep with him. You're standing there saying personal things about me but you don't know me. I'm not standing here and taking that I'm a trashy slag. That's it. I'm done. I'm not explaining myself anymore. If you don't believe me, don't believe me, at the end of the day I would stand here and admit it because I have nothing to lose. So tell your mate to f**k off and stop getting involved, and you talk to your boyfriend."
Meanwhile, everyone else had a say as well…
Lydia Bright – who missed the whole showdown as she was ill – said Megan becoming aggressive and defensive was probably a sign of guilt, while Danielle Armstrong said Chloe M drunkenly confirmed the incident to her, but Chloe M denied that.
Try Reveal's digital edition on iPhone & iPad. Subscribe now & never miss an issue!
10 reasons why we want to be in TOWIE: