Charlotte Crosby has "no regrets" about her explicit romp under the covers with Geordie Shore co-star Chloe Ferry and says she found it "fine" watching the scenes.
Viewers of the MTV show saw
Charlotte and Chloe get wild in bed
on last night's episode, after a drunken night out. They later told the cameras what had happened.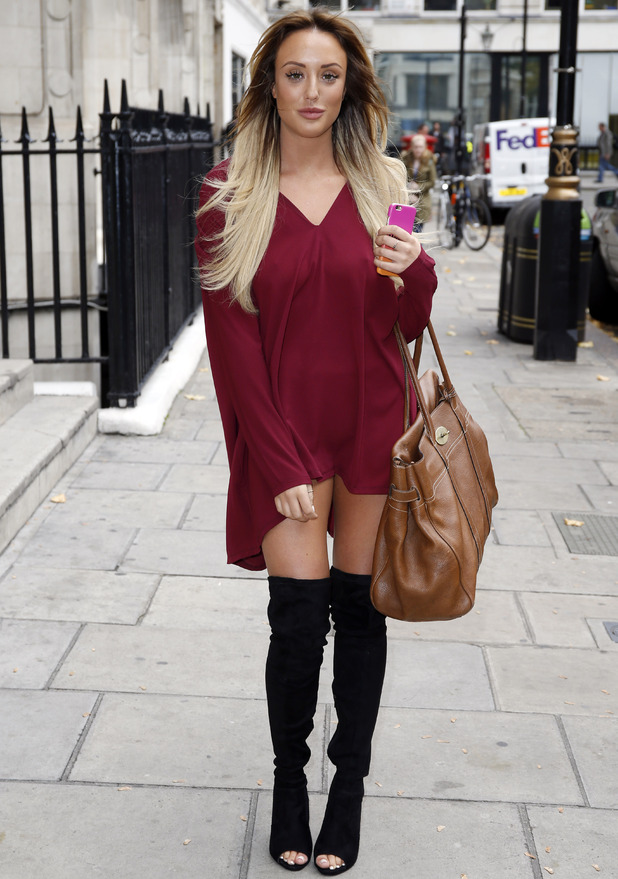 > How Twitter reacted to Charlotte and Chloe's explicit romp
They both laughed it off the next day and, according to Charlotte, she doesn't regret the romp at all.
"I don't regret me and Chloe… it happened didn't it. There is nothing really to regret, nothing bad came of it," she told
Daily Star.
"I watched it back and it was fine – it has been five years now, I'm kind of used to seeing myself doing stuff on TV."
Charlotte and Chloe also spoke to Confession Cam afterwards, saying it hadn't been anything more than a laugh and wouldn't have gone further than it did. Chloe said: "I am 100 per cent straight. Once you have a bit of a drink there is a different side to us that you don't see. Me and Charlotte got a little freaky last night and it wasn't just kissing.
"We did
stuff under the quilts like porn stars
would do and we are a bit embarrassed by it but we'll get over it. At the end of the day, we're the only ones getting action in the house so give us a break."
Charlotte added: "I am not a lesbian. I actually like penis. And me and Chloe were just having a laugh. We are really good friends. We just had a big massive laugh which involved us fing**ing each other but we're not lesbians or even bisexual."