Geordie Shore's Holly Hagan has finally told her housemates she's back with Kyle Christie… and she's surprised by their reaction.
Or lack of reaction!
Holly dropped the bombshell to her Geordie co-stars on this evening's episode, after keeping her romance a secret for the first three episodes because she knew they might not be happy.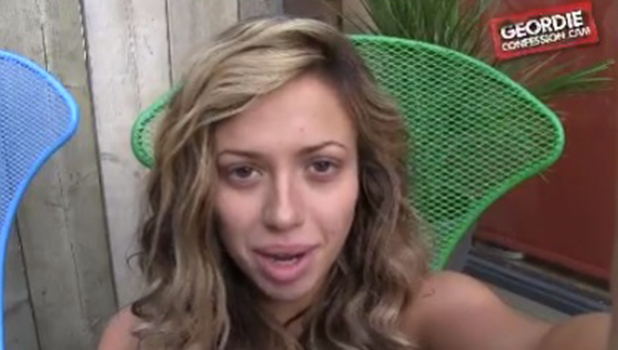 But she
came clean after *that* massive row with Charlotte Crosby
over Holly being "boring" on a night out and not wanting to pull.
Holly's now told the Geordie Confession Cam: "It seems everyone in this house isn't a fan of mine and Kyle's relationship. Obviously they have their reasons with everything that happened in Zante that affected the whole house. Everyone was arguing all the time.
"I was always scared of telling them I was back with Kyle. To be honest, I expected them to be a lot worse in what they've said. They've kind of said, 'if you're happy, we're happy and we'll always look out for you.' But it's like, are you saying it because you want to look out for us or have you got a hidden agenda?
"At the end of the day, I'm not really going to listen to anyone. I make my own decisions. Whatever happened in that house happened to me, it's for me to decide, it's my decision, and I just hope everyone else can be happy for us."
Geordie Shore
airs Tuesdays at 10pm on MTV.