Geordie Shore star Nathan Henry admits he's missing his boyfriend before enjoying a kiss with co-star Chantelle Connelly.
There's tons of drama in tonight's episode, and Nathan gets involved in some of the action after partying with his co-stars.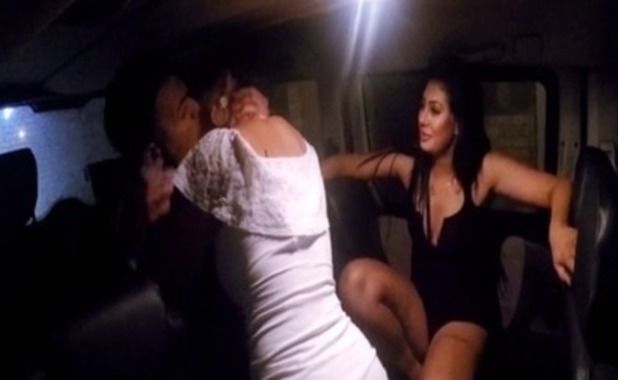 "I come out of the club, I'm drunk as f*ck. I'm horny and I miss my boyfriend. All I want is some love and affection," he tells the camera.
Joining Chantelle in the taxi, Nathan says to her: "Right, I'll give you a little smooch. Bearing in mind that I like lads so I give you a little smooch now."
Next thing, Nathan and Chantelle kiss!
Chantelle tells the camera: "I'm necking on with Nathan and it's proper passionate and you know what? I think he's a better kisser than Scott."
Nathan later admits to the boys: "Well we got in the taxi and Chantelle started moiling my face. I kind of enjoyed it..."
Catch Geordie Shore on Tuesday 5th April at 10pm, only on MTV
Geordie Shore's biggest bust-ups: