Chloe Ferry enjoys some under-the-cover action with Scotty T on tonight's episode of Geordie Shore.
When it looks like things between
Chantelle Connelly and Scotty are over following their major fallout
, Chloe wastes no time in going over to Scott in the boys' bedroom.
She goes up to him in bed, saying: "You. Pr*ck face."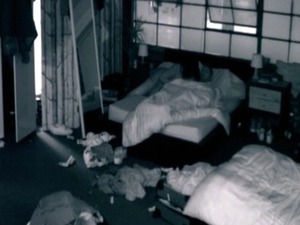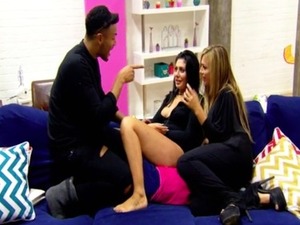 A confused Scotty T tells the camera: "I'm finally settled in bed and Chloe waltzes in. What the f*ck is going on with everyone in this house?" meanwhile, Chloe admits: "I am absolutely mortal. I'm in Scott's room but what's a little kiss between friends?"
Well, Chloe and Scotty then kiss. Yep!
Scotty tells Chloe: "Do you miss me chopper?"
Chloe replies: "Hmm, it's mine," to which he tells her: "Come and kiss it, go on."
Being interrupted by Nathan downstairs, Chloe soon walks out, where he says to her: "I know you like the back of my hand and your face when you walked out of there, told me a thousand f*cking stories. You s*cked him off didn't you?"
Chloe, who had professed her love for Scott in the last series, tells the camera: "Sorry Chantelle, I did tell you Scott was mine. Unlucky kid... I've always seen Scott as mine."
Chloe then admits to Nathan and Holly Hagan: "The only d*ck I like sucking is Scott's. And you know what? Since day one, I said Scott was mine."
Chloe says she doesn't feel as if she has broken any "girl code", but what will Chantelle say once she finds out?
Catch Geordie Shore on Tuesday 5th April at 10pm, only on MTVTry Reveal's digital edition on iPhone & iPad. Subscribe now & never miss an issue!