It gets raunchy on tonight's episode of Geordie Shore as Charlotte Crosby and Chloe Ferry get close in bed.
Following a night out clubbing, a drunken Charlotte and Chloe engage in some bedroom antics and begin "flirting", which leads to what they both call "lesbian sex".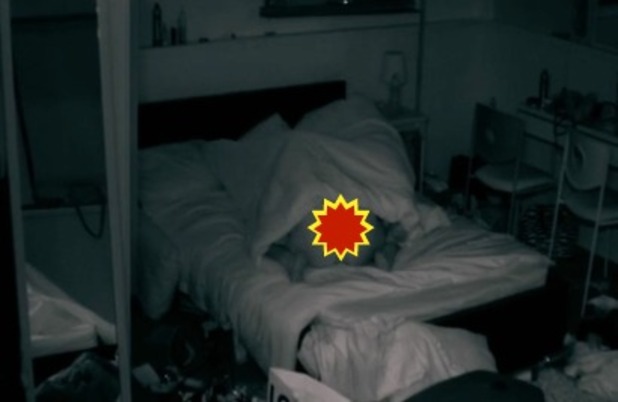 Charlotte says: "We have the best night ever, a bean bag fight, sh*ts and giggles, what more could possibly top this?"
Meanwhile Chloe admits: "Things have gone from zero to a hundred in a matter of seconds."
Charlotte then explains to the camera: "So me and Chloe are in the double bed and this is perfectly acceptable. I share a bed with Holly every single night. But we're naked! But that's fine, it's hot in here. Now we're kissing, this is strange. Chloe's slipping to the bottom of the bed. What are you doing? OH!"
Chloe comments: "Charlotte's down below is like Hagrid's beard."
Co-star Chantelle Connelly describes the girls' act as "carpet munching" as Chloe adds: "After that experience, I know exactly what to buy Charlotte for Christmas. A f*cking razor."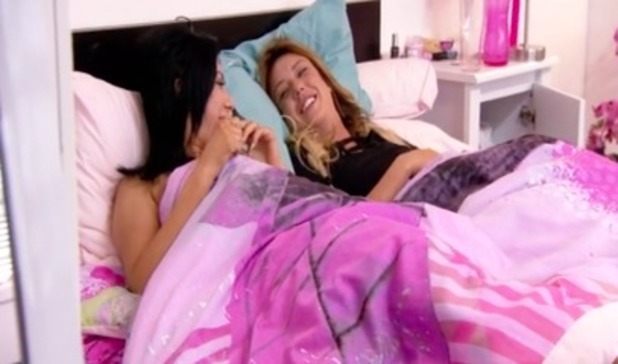 The morning after the night before, the girls laugh as they make light of the situation.
Charlotte says to the camera: "I know the d*ck detectives haven't been doing that well lately, but the cl*t detectives?! Now that is just a whole other level of wrong, or is it right?"
Chloe then quips to Charlotte: "If I was poking, I did lose a fingernail so it will be floating around inside you!"
Way too much information, right?
Charlotte then admits she needs best friend Holly Hagan to come back as everything has gone a bit "insane".
Catch Geordie Shore on Tuesday 5th April at 10pm, only on MTVTry Reveal's digital edition on iPhone & iPad. Subscribe now & never miss an issue!