Holly Hagan returns to the Geordie Shore house in tonight's episode - but not before dropping a Kyle Christie bombshell to best friend Charlotte Crosby.
In the last episode, viewers watched as
Holly left the house following an explosive row with her best friend Charlotte
.
It all kicked off when Holly said she had seen Charlotte and Chloe Ferry kissing each other and told the girls to stop it because they "looked like sl*gs". But Charlotte reduced her friend to tears as she retaliated by bringing up Holly's history with the boys in the house.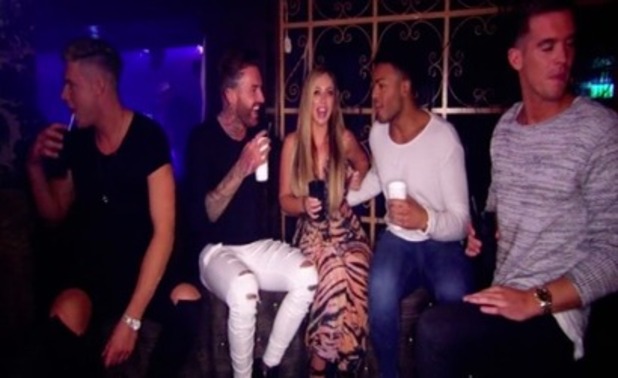 At the start of tonight's episode, Nathan Henry recalls the fallout to Charlotte, who tells the camera: "This is the worst thing I could have ever said to Holly. The one thing that bothers her most is her past. This is so serious."
But her regretfulness doesn't seem to last too long as she joins the gang out partying later, admitting: "I know I should be feeling guilty about what happened with Holly but to be honest I'm just having way too much fun."
Anna later comes to the house and tells Charlotte to patch things up with Holly.
Charlotte then proceeds to call her best pal to arrange a chat, but she admits that it's "awkward".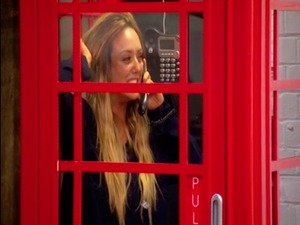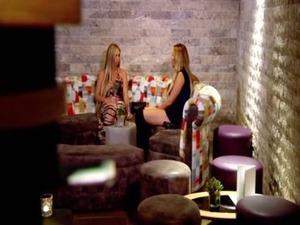 "So she's answered the phone and it sounds like she wants to kill us. This is worse than I ever even imagined," Charlotte confides to the camera. "That was so awkward and now I've got to go meet her face to face, in a bar. I'm dreading this."
When they eventually meet in a pub, Charlotte apologises to Holly, explaining: "The only reason I said it was because I felt like you were looking down on me."
A "hurt" Holly tells Charlotte: "The things that were said to me in the taxi were very harsh and very horrible. I never expected words like that to come from a best friend. I was gutted at what you said and I'm not going to be able to forget it over night. You know me Charlotte, I've done things like that, I've had a laugh. Now I never meant for you to ever think I was calling you a sl*g. I just didn't want you to look like one."
But Charlotte feels it's not just their recent fallout that has been affecting their friendship. She confronts her friend, saying she has been "distant" and has "changed".
Charlotte tells Holly: "I feel like you are a different Holly. You were different in Greece and you were back to being the old Holly, having fun and care free. When we came back, I was so excited to have that person back. You just weren't."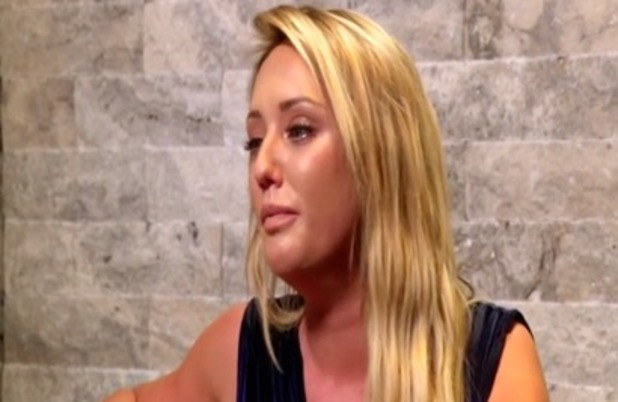 This series, Holly has revealed she is back with her ex-boyfriend Kyle, but she's chosen to keep it a secret from her co-stars because she doesn't think they'll agree with her decision.
But, she finally tells Charlotte, something which Holly says is a "massive weight off my shoulders" now that "my secret is out".
However, Charlotte rages at the camera: "Why the f*ck are you back with that f*cking arseh*le? Who cheated on you, who lied to you, who finished you and who got with someone else straight after that."
Explaining her decision, Charlotte tells Holly: "Obviously he did bad stuff, but the thing that I hate him most for is shattering you as a person. I will never forgive him for making you feel that big, to feel that you have to be ashamed of the person you used to be because that's not my best friend. I will always hate him for just destroying you as a person."
Holly and Charlotte agree that they want to get back to a good place, and later, as Holly joins the rest of the gang at the club, she decides to tell them about Kyle too.
Many are surprised, but they tell Holly that if she's happy then they're happy, and they decide to let her get on with her relationship.
Catch Geordie Shore on Tuesday 5th April at 10pm, only on MTVTry Reveal's digital edition on iPhone & iPad. Subscribe now & never miss an issue!