It all kicks off in the Geordie Shore house tonight between Chantelle Connelly, Scotty T and Aaron Chalmers.
It looks like romance is over for Scotty and Chantelle after her plan backfires, but it things take a dramatic turn when a fight kicks off.
Things had seemed to be going well between the pair after
Scotty confessed his feelings for her
in the last episode of the show, but that all changes tonight.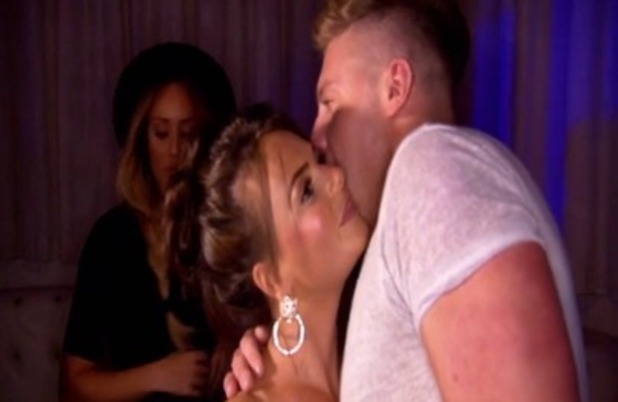 While out clubbing, Chantelle thinks Scotty isn't playing her any attention: "I walk in and it seems like Scott hasn't even noticed us. What a f*cking knobhead," she rages at the camera.
"Basically, I really like Scott but if this is him making an effort he might as well not bother."
It seems likes Scott realises things aren't looking so good either, and he tells the camera: "Chantelle looks a bit frosty tonight so I'm going to be the gentleman that I am and find out what's wrong with her."
Cue Chantelle 'playing the game', only it doesn't quite go to plan.
Chantelle reveals that she's going to friend-zone Scotty to get a reaction out of him. After Scotty tells her that he senses some "awkwardness", she tells him: "No, there's no awkwardness. We're just friends."
Scotty's response: "Is that all you want to be now?"
He tells the camera: "I cannot be dealing with this. This girl is so hot and cold. I might as well just stick my d*ck in a thermometer."
Chantelle tells Scotty she wants to have a "good night" with no "kick offs", but she admits to the camera: "F*ck, he actually wants to just be friends. Well, that backfired."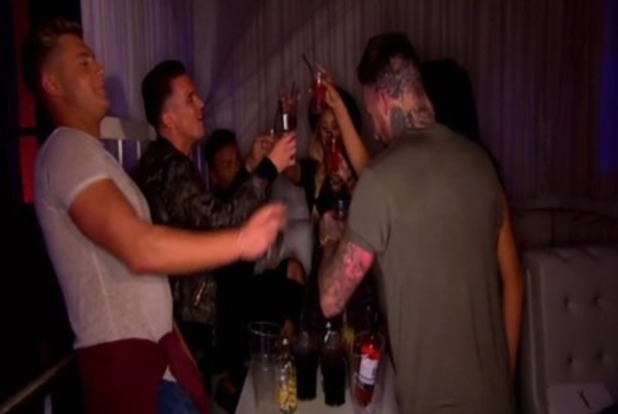 But it all kicks off later on in the episode when the boys have another night out, only Chantelle is seething as she accuses Aaron of egging on Scott to go on the pull.
Scotty tells the camera: "It's so great me and Chantelle are just friends now, she'll be absolutely shoved the box to see me neck on with someone else."
Oh dear, so Scotty and Chantelle's ship has definitely sailed then?!
Confronting her now former-flame, Chantelle tells Scotty: "You f*cked off, you f*cked up! F*cked up! You love it Aaron. Loving it. Aaron loves it. You're an instigator!"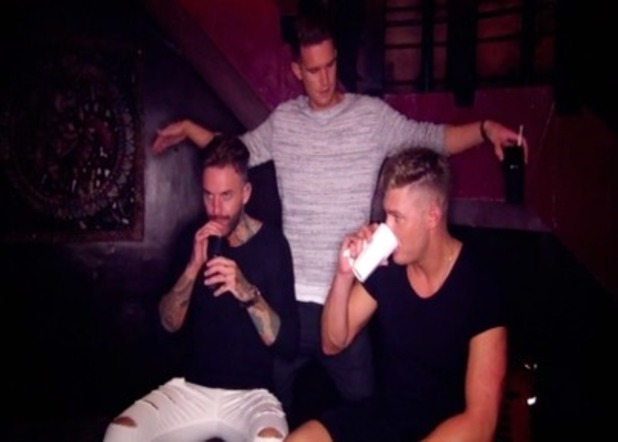 But Aaron defends Scott, saying Chantelle told him they were just friends. He tells her: "Scott doesn't care, Scott wants to sh*g birds, man. He doesn't care about you, man."
After seeing Scotty necking on with another girl, Chantelle tells him: "You wanna make me look like a f*cking mug. You just necked on with a bird down there, yeah?"
Scotty T tells the camera about Chantelle: "This bird is going off like a f*cking Russian grenade. I need to clear things up, I'm sure she'll be reasonable."
Chantelle then says that Scotty will "never ever, ever get me again".
Tension boils over later in the house as Chantelle reveals she only got so upset because she liked Scotty and wanted it to work out.
But, she plans on getting her own back on Scotty by revealing plans to pull at Florita's.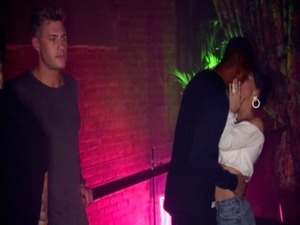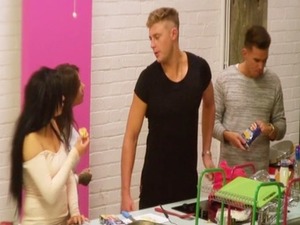 What on earth could be in store next?
Well, later back on at the house, Chantelle, Scotty and Aaron attempt to iron out their issues - but it ends in a fight.
After clashing with Aaron, Chantelle ends up throws a water bottle and smashing the mirror, with Charlotte Crosby stepping in to break up the fight.
Catch Geordie Shore on Tuesday 5th April at 10pm, only on MTV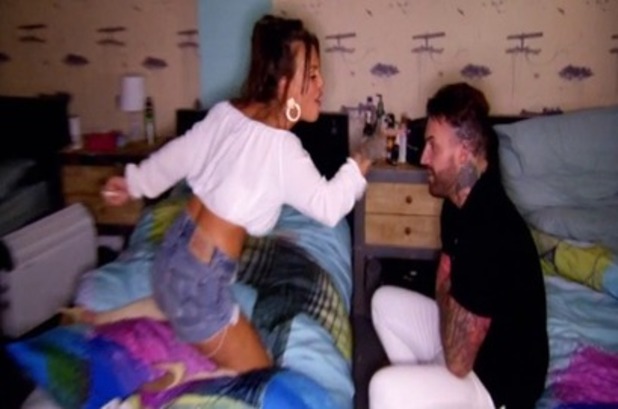 Try Reveal's digital edition on iPhone & iPad. Subscribe now & never miss an issue!