TOWIE's James 'Lockie' Lock has admitted he could see a future with ex-girlfriend Danielle Armstrong… but is it too late?
Viewers know
Lockie
and Danielle split in Marbella last summer but had recently patched up their friendship and started getting on well again. But that ended last week when a coffee meeting fuelled drama, with Lockie storming off after Danielle compared their relationship to that of Jake Hall and Chloe Lewis.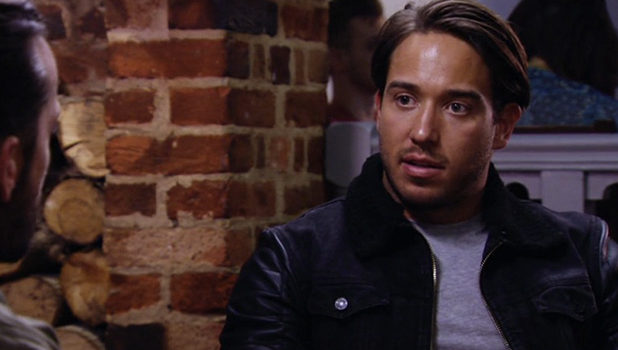 Danielle's friends then said it all seemed very one-sided with everyone thinking
Danielle was chasing Lockie to get him back
, but actually, in secret, he had been giving her phone calls and suggesting holidays.
She eventually made the decision to block him on social media last week.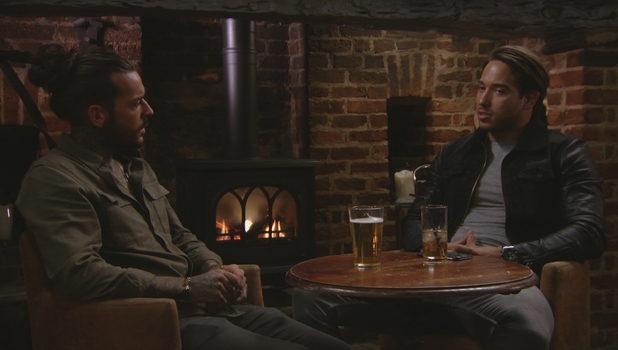 Last night, Lockie came clean to Pete Wicks, saying: "I've been in a lot more contact than I let on, even to you… [Her blocking me] was all a bit of a wake-up call maybe. I don't like not talking to he. I want to apologise first and foremost."
Pete then offered his advice, saying: "It's been hard for [Danielle]. People have been having a go at her, giving opinions, but you have a little relapse and everyone jumps on, 'see he ain't changed' and puts it back in her head again, and that isn't fair on either of you two."
He continued: "It may be if you sit down and have a proper conversation away from everyone else, f**k everyone else and what they think, maybe you both are on the same page and make a decision to give it another go, or say no, we have to leave it here properly."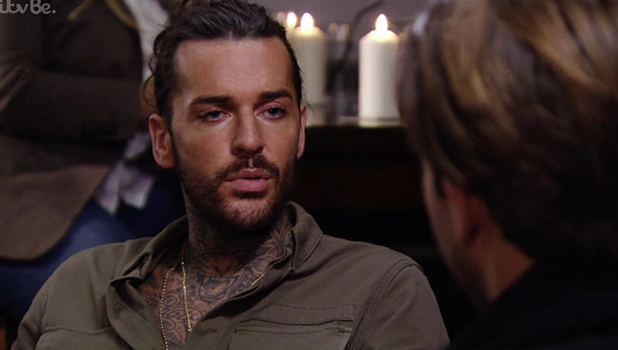 Lockie said: "The greatest injustice is we're both living a lie. We are both trying to lie to ourselves that we aren't bothered about each other and that's the problem. We are both bothered about each other. As much as I pretend I haven't got feelings for her still, it's bulls**t. I do still have feelings for her."
Pete asked: "Can you see yourself back with her at any point?"
"Of course," replied Lockie.
But is it too late?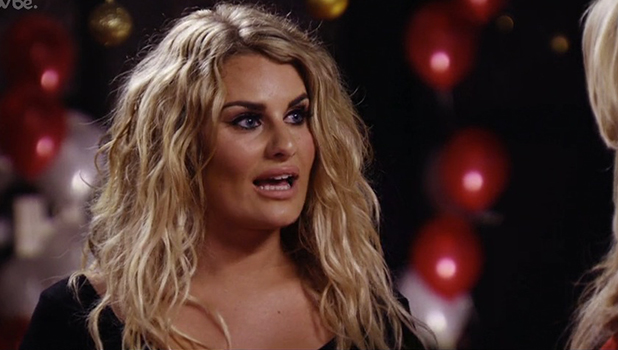 In the same episode,
Danielle admitted to the girls she finally realised she'd made the right decision
breaking up with Lockie last year.
"I made the right decision nine months [to end the relationship] and I was doubting myself the last few weeks but we're definitely not right for each other. 100 per cent."
"Even though we broke up nine months ago, this is the first time I feel I've broken up with him because I haven't had any contact and I think he knows that as well and that's why he's getting really frustrated."
TOWIE
continues Wednesday at 10pm on ITVBe.
10 reasons why we want to be in TOWIE: