Kylie Jenner has explained her actions after appearing to push a fan away.
The
Keeping Up With The Kardashians
star, 18, was filmed telling a young girl: "Please don't touch me."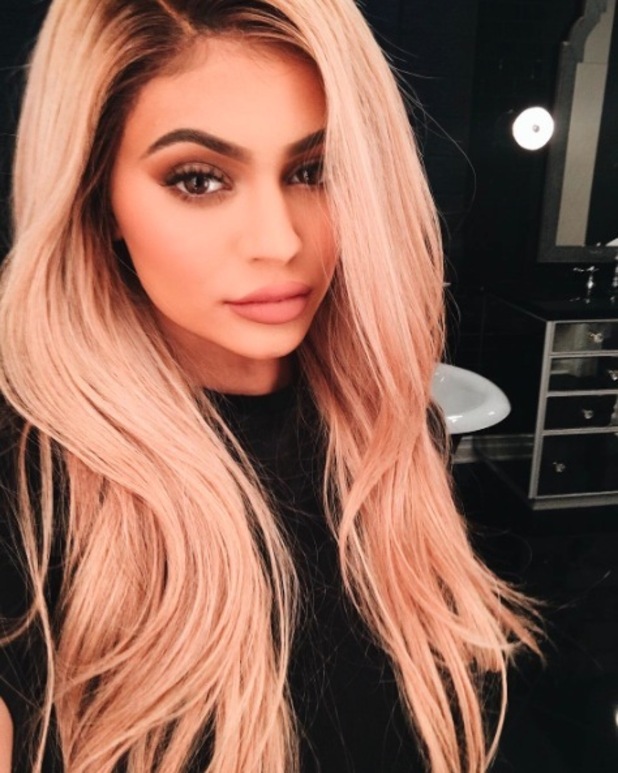 The incident happened as Kylie arrived at Craig's restaurant in Hollywood. Pictures show a fan attempting to take selfies with the reality TV star.
Although, at first, Kylie tried to ignore the attention, she was caught on film telling the girl not to touch her when she grabbed her arm.
Kylie was then ushered into the restaurant.
As reports of the kerfuffle reached the internet, fans began tweeting Kylie about it and she took the chance to explain to her 15.1million followers what had happened.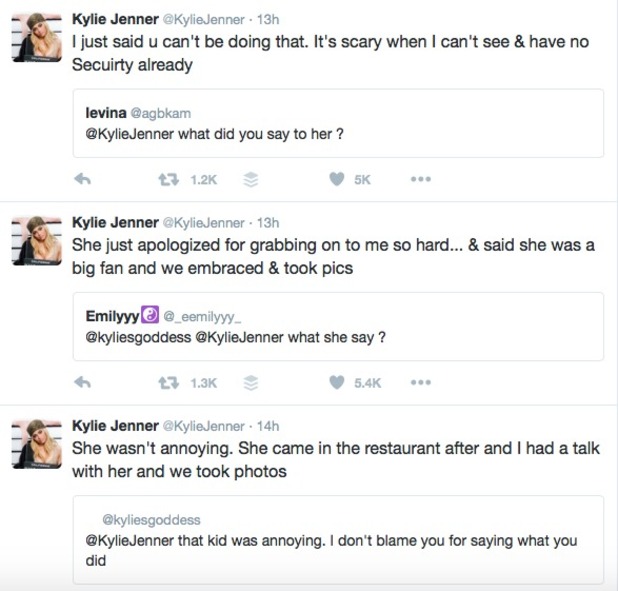 One fan wrote: "That kid was annoying. I don't blame you for saying what you did."
To which Kylie replied: "She wasn't annoying. She came in the restaurant after and I had a talk with her and we took photos."
She added: "She just apologised for grabbing on to me so hard... & said she was a big fan and we embraced & took pics."
In another tweet, she said: "I just said u can't be doing that. It's scary when I can't see & have no Secuirty already."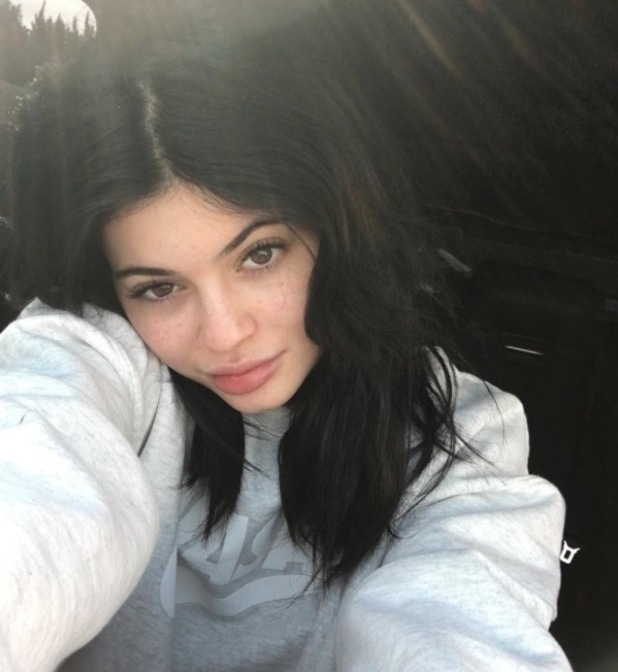 When one fan asked about the burly man in the pictures beside her, Kylie clarified that it was her driver, not security.
She wrote: "Babe, that was my driver I didn't even know him. But thank you for the tweet."
Kylie's sister Kendall arrived just after, and posed for a picture with the same group of girls. And one reportedly burst into tears at meeting her idol.
For exclusive competitions and amazing prizes visit Reveal's Facebook page NOW!