Kate Wright has claimed Chloe Meadows and Courtney Green "play the victim" in TOWIE and actually, nobody is ganging up on them.
Things got tense between the girls on last night's episode for a few reasons:
1.
Courtney favouriting an unflattering tweet about Kate.
2.
Chloe taking a swipe at Kate's fashion sense.
3.
Kate accusing Chloe of having eyes for her boyfriend Dan Edgar.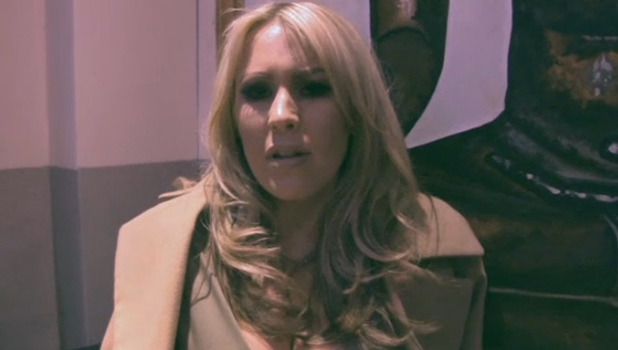 Speaking to the
TOWIE
official website after filming, Kate said: "I feel the girls play the victim all the time and always make me out to be bad. They were denying everything. I have heard a rumour – it is a rumour, sometimes rumours aren't true - but because of the way sometimes they're bitchy behind my back, I don't know what to believe.
"When Chloe said she felt she was being targeted it really annoyed me. I feel like they always make out there is a big group of us ganging up on them or targeting them and that isn't the case."
Kate added: "I asked her a question person to person and there is no targeting there. "
The blonde reality star said she felt as if the girls previously wiped the slate clean and cleared the air over lunch, but now the drama is back.
"It was fine. No more problems. And again they've brought stuff up and I just don't know what to do. I can't be bothered. I'm really frustrated and annoyed and don't know how to go forward, really."
Courtney has claimed she genuinely didn't mean to favourite a tweet that called Kate's face "plastic" and took a swipe at her relationship with Dan, while Chloe has vehemently denied having eyes for Dan.
She also apologised for the remark about Kate's fashion, saying it was made in the heat of the moment and because she was so frustrated with all the agg in Essex right now.
TOWIE
continues Sunday at 10pm on ITVBe.
Ten reasons why we want to be on TOWIE!