Charlotte Crosby has hit back at trolls after reading negative comments about herself on social media and admits it does make her feel "insecure."
The
Geordie Shore
star shared a new video with fans on her YouTube channel and this time round, she decided to read out and respond to horrible comments sent to her by online trolls.
People had targeted Charlotte for her weight, being "work shy" and altering her looks, leading the 25-year-old to tell viewers: "You can't win."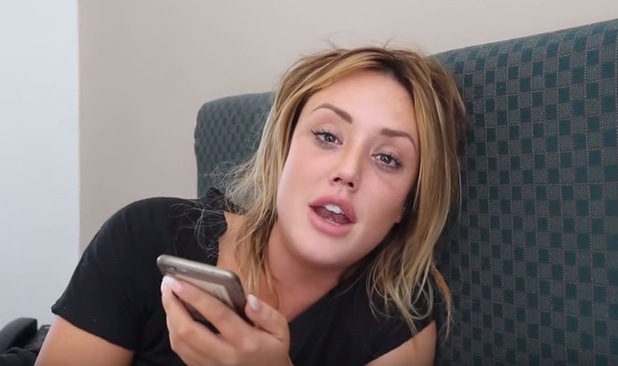 Charlotte pulled out recent comments that she had been subject to and revealed that she couldn't actually see many nice ones about herself.
Instead, she decided to voice what people had been saying about her and not only did she name and shame the senders, but Charlotte publicly gave those people what for too.
The first comment she pulled out targeted Charlotte's weight. Somebody had hit out at Charlotte for photoshopping her pictures (
something she has already denied doing
) and said she still looks "big."
Charlotte's response? She hit back: "I am a real person. My weight fluctuates and I am not going to be made to feel bad about that. I have probably put on about three to four pounds probably because I'm due for my period and I've been eating and drinking like sh*t for the last few weeks... What do you weigh, anyway?"
Another troll slammed Charlotte for being "a work shy clown" and she admitted that comment in particular had really made her angry.
Defending herself, Charlotte revealed she has been working since she was 16 years old. She said: "I used to get paid £3.20 an hour. I worked in a kitchen and wash all the dishes. I also worked in a bar... and then, because I still didn't have enough money, I went to work in a call centre in the night time.
"I used to finish work at the pub drive straight through... to my second job and sit there and do overtime three nights of the week. AS WELL as doing a two night college course... You know nothing about me or my life, so f**k you."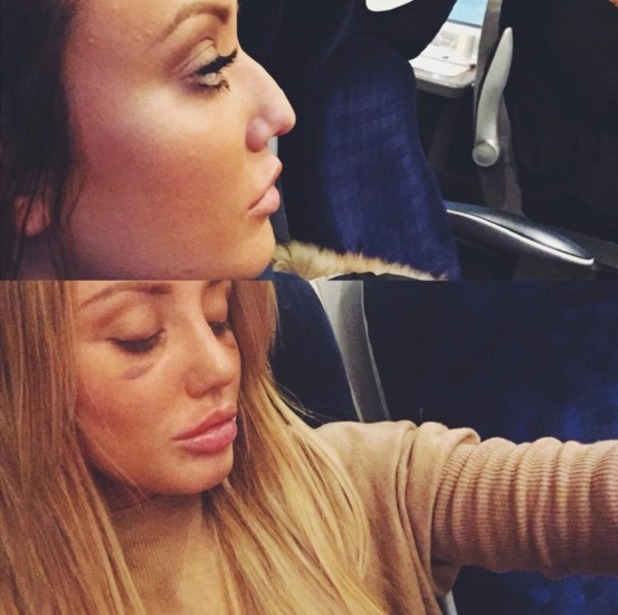 Charlotte then moved on to another comment that hit out at her changing looks. Someone had said: "She's had more than her nose done."
Charlotte confirmed her nose surgery back in January,
after having a nose job to correct a bump in her nose that she had been conscious of. She has openly admitted to having botox and lip fillers too.
"I don't deny it. It's not a secret. Everyone knows. Boring," she said.
Another stated that they think Charlotte must be "very insecure" and the Geordie favourite agreed. She then credited her insecurities to online trolls and their criticism.
Charlotte said: "Yes, it does get quite an insecure world when all you read is people being horrible about. You do get insecure when people constantly pick out the bad points."
"If I didn't have my lips done, the comments would say, 'Such thin lips.' 'Does she even have any lips?'" Charlotte protested. "You can't really win either way..."
For exclusive competitions and amazing prizes visit Reveal's Facebook page NOW!