TOWIE's Megan McKenna has vented her frustrations to best friends Chloe Meadows and Courtney Green, suggesting they aren't helping ease the agg in Essex right now.
There has been plenty of drama amid the girls of Essex in recent episodes, with Megan, Courtney and Chloe at the centre of plenty of it.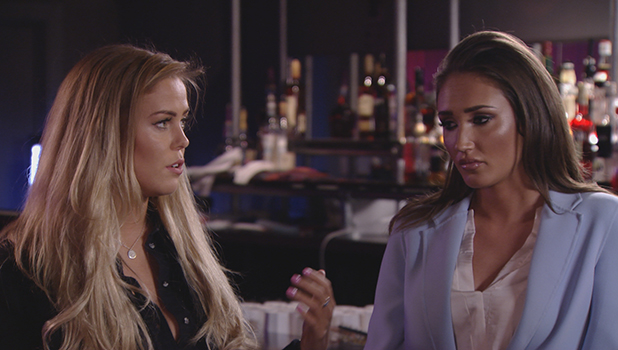 Included in that we've seen:
Megan
clash with Kate over the dog joke at the pub quiz
and
voice concerns that not everyone is supportive of her relationship with Pete Wicks
.
Courtney
clash with Danielle and Georgia over the rumour Courtney slept with Lockie
- a rumour they both denied – and
Danielle feeling Courtney was giving her dirty looks at the football.
That all spilled over onto social media, with
Georgia in tears at the backlash.
Things got more tense when
Kate accused Courtney of favouriting a nasty tweet
about her appearance and relationship. Courtney said she didn't remember favouriting it.
Then
Chloe ended up clashing with Kate
after taking a swipe at Kate's fashion, which she ended up apologising for.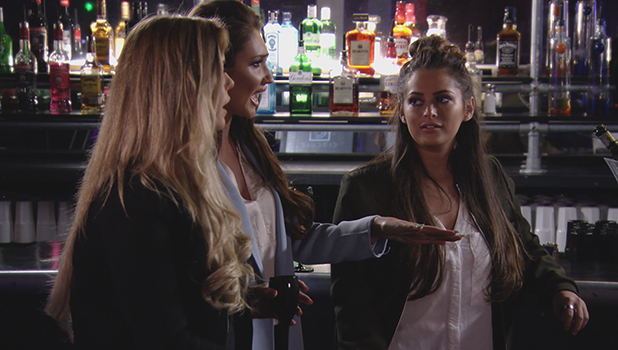 Perhaps all that's why it got too much for Megan last night and she told Chloe and Courtney: "I feel in the middle of the whole situation with my best friends and the other girls. It's aggy and I'm stressed.
"I just feel like I'm trying to bring everyone together and it's not working. It's never going to work and we'll never be friends. Because there was so much s**t going on with me and Kate and it had been hyped up. Me and Kate had left it, dropped it, and obviously I said to you, don't reply, it's going to cause more s**t and look what happened!"
She said she'd always have their backs, but walked away.
But later on they all cleared the air , with Megan saying: "When I get aggy at times I don't always say it the right way. We will always have each other's backs. We are best friends and I wouldn't turn my back on you, no matter what. As annoying as it is to bite your tongue about certain situations, just ignore it."
TOWIE
continues Sunday at 10pm on ITVBe.
Ten reasons why we want to be on TOWIE!