TOWIE's Courtney Green has insisted she didn't intend to offend Kate Wright by favouriting an unflattering tweet about Kate's face and relationship.
Viewers saw Kate confronting Courtney on last night's episode, after fuming at seeing
Courtney had liked a tweet saying 'Kate has a face like plastic
, no wonder her boyfriend doesn't want to talk to her. She moans so much.'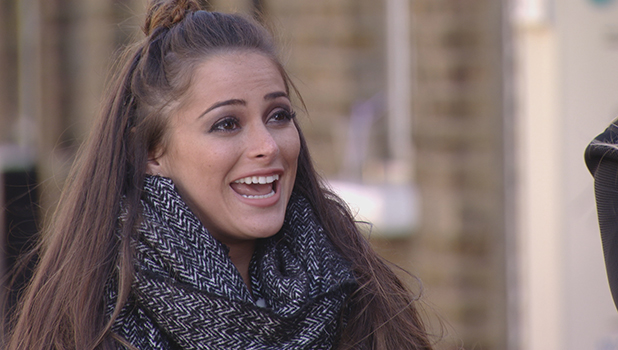 Kate said she thought the girls were all friends now and agg was behind them, then that happened.
But Courtney insisted she meant no harm.
"To be honest, in that respect I don't even read it," said Courtney, but Kate wasn't having that.
"I don't believe you haven't read that," said Kate. "You reply to people so obviously you do read your tweets. And you know I'm going through a hard time so why would you favourite something like that?"
"I didn't read it!" insisted Courtney. "This whole thing is absolutely ridiculous! It's a tweet!"
The conversation got a bit tense so Kate walked away, but the issue came up again when the girls came face to face at a glam girls' night out.
Courtney said: "I genuinely don't remember favoring it."
TOWIE
continues Sunday at 10pm on ITVBe.
Ten reasons why we want to be on TOWIE!