TOWIE's Danielle Armstrong and Jake Hall definitely don't see eye-to-eye when it comes to Chloe Lewis...
Jake wasn't too happy last week when he learned Danielle had suggested to his girlfriend Chloe that although she liked Jake,
Chloe deserved to be treated better than how Jake was treating her
, resulting in
Chloe cancelling a planned date
as she needed to think.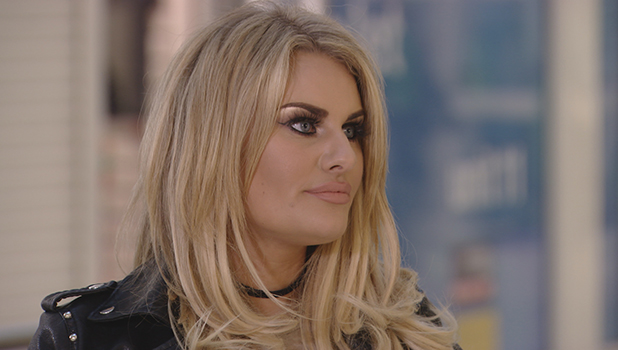 While shopping yesterday,
Jake bumped into Danielle
and brought up the fact she'd been giving Chloe advice…
"I was honest with her and just said 'you're not happy' which she doesn't seem to be at the moment. 'How long can this carry on for?'" said Danni.
"Everyone seems to think the blame is on me," replied Jake, "but she's going through tough times with her family, it ain't just me. I've not been there and obviously at 25 years of age I'll have mixed opinions, I'll go out with my friends, I'll f**k up."
Danni responded: "But you f**k up a lot."
Jake said: "If she's not happy with me I will happily sit there with her and walk away from it."
But Danielle said that would never happen, telling Jake she "didn't buy for a minute" he would leave Chloe. He insisted: "I can't have her feeling down and upset."
Danielle said it was Jake who made Chloe feel like that, but he said nobody ever pointed out his good times with Chloe. Danielle then said she felt Jake knew he could do what he wanted and Chloe would probably always forgive him.
"I wouldn't do that," he said, as Danielle rolled her eyes.
"I should go in on you," said Jake, "but I don't do that to girls. I'm a gentleman."
Danielle told him he could go in on her if he liked, but she'd rather he just proved her wrong and made Chloe happy.
They parted with a hug and kiss on the cheek but that didn't stop Jake muttering "bitch" under his breath as he walked away… did Danielle hear?! We get the feeling there could be more fireworks to come between these two.
TOWIE
continues Sunday at 10pm on ITVBe.
Ten reasons why we want to be on TOWIE!