They've been rebuilding their friendship in recent months after a rocky 2015 that saw them split in Marbella, but is the friendship between TOWIE exes Danielle Armstrong and James 'Lockie' Lock on the rocks?
It certainly seemed so in last night's episode, when the exes met up for coffee and talk turned to
Danielle's recent confrontation with Jake Hall
over his
girlfriend Chloe Lewis, and the advice Danni recently gave her.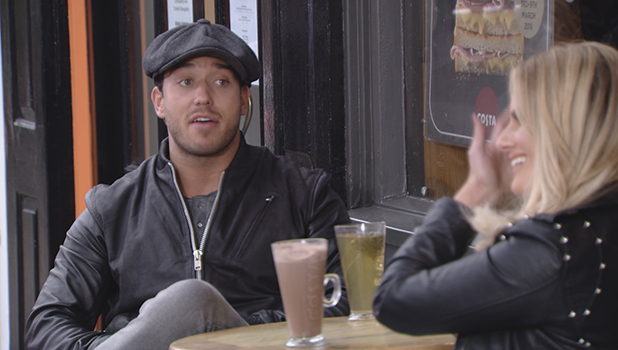 Lockie told Danielle to stop making comparisons between their own situation and that of Jake and Chloe. He also warned he wouldn't be taking Danielle's side if Jake got angry with her.
"I saw Jake earlier," started Danielle. "I think he might have been pissed off with me because Chloe opened up to me about her and Jake's relationship at the minute. It's not a nice situation when you're frightened for a relationship.
"I've been there and said, I have to be honest, as much as I know I've cried lately and been upset and angry about stuff, I'm so much happier in my life now not being with you."
Lockie agreed sometimes people are happier separate, pointing out he and Danielle wanted different things: "You want to settle down and have kids, I don't."
"When you're growing up you want that prince in your life," said Danni, "and some people are lucky enough to get that. Unfortunately I've not met my prince and she clearly hasn't met hers. Or she has. It's a shame, I feel sorry for her."
"I haven't met my princess," replied Lockie, going on to say: "I don't see why [Chloe] is moaning about something she doesn't want to change. She's moaning about Jake and doesn't want to change or leave him. If she wants to be with him, she has to put up and shut up."
"You're a right cocky little pr**k sometimes," commented Danielle.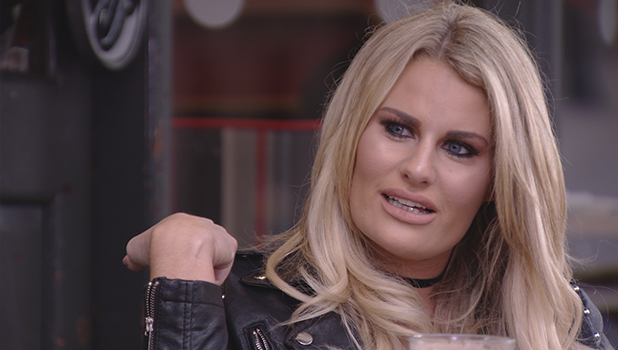 Lockie retorted that he wasn't liking Danielle making comparisons between their situation and that of Jake and Chloe: "Don't make comparisons between me and you and them two because it winds me up. It's got my back up straight away. Why are you getting involved in Jake's relationship because if he comes for you, I'm not going to have your back."
"Are you scared of Jake Hall?" teased Danielle.
That was enough for Lockie who stood up and walked away. Saying: "F**king big mouth. F**k off."
Oh dear.
TOWIE
continues Sunday at 10pm on ITVBe.
Ten reasons why we want to be on TOWIE!