Kate Wright has accused TOWIE co-star Chloe Meadows of secretly having her eye on Kate's boyfriend Dan Edgar - although Chloe has vehemently denied it.
Tension was brewing between
Kate, Chloe and Chloe's BFF Courtney Green throughout last night's instalment,
and came to a head during the girls' night out when Kate confronted Chloe about a rumour she'd heard.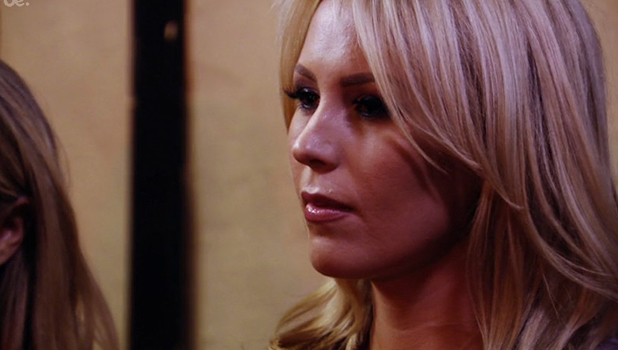 Kate said: "I know a lot of stuff you've been saying. You know what I'm talking about, you must do? People have overheard you saying stuff like, oh I can't wait for Kate to break up with Dan, I'll be there for him. I know for a fact you said that."
Chloe looked incredulous and said she didn't know what Kate was talking about: "I wouldn't say that!"
Best friend Megan McKenna backed her up, saying Chloe hadn't said that.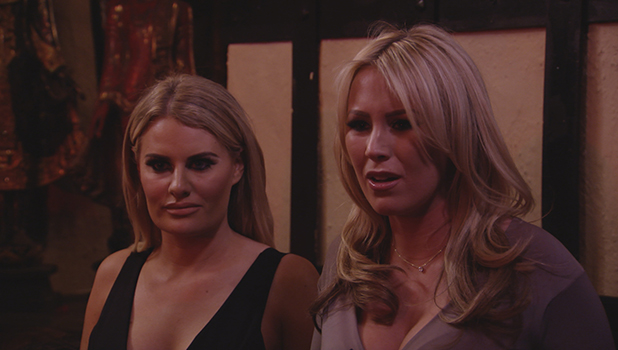 But Kate was adamant, telling Chloe: "You're just lying to my face because the person who told me wouldn't lie to me and that's it."
Megan eventually said nothing would be resolved now, so it was best if she, Courtney and Chloe just walked away from Kate for now.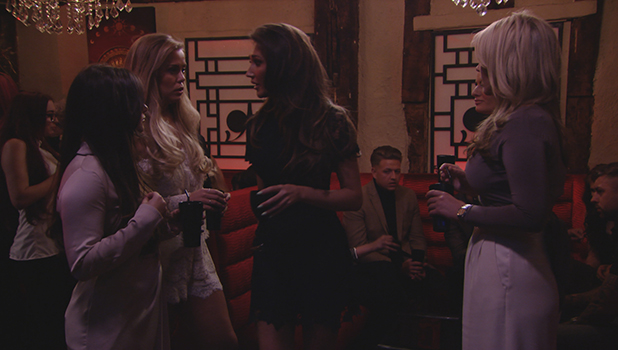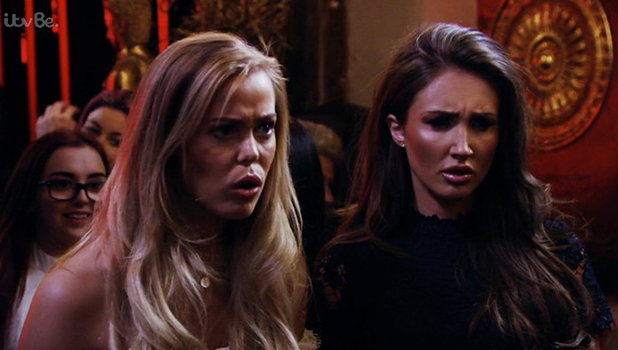 Chloe ended up in tears in the corner of the club as Courtney and Megan tried to console her. "Don't take it to heart," said Courtney. "It's a s**t comment someone has made."
"I feel I've tried so hard to be friends with them," said Chloe. "Begging to be someone's friend, that's how I feel."
The drama between the girls kicked off when
Kate jokingly called Megan's name during a pub quiz when asked what the name of Pete Wicks' dog
was. She
insisted it was a joke and cleared the air with Megan
, but was then angry to learn
Courtney had favourited a tweet
that made an unflattering remark about Kate's face and relationship.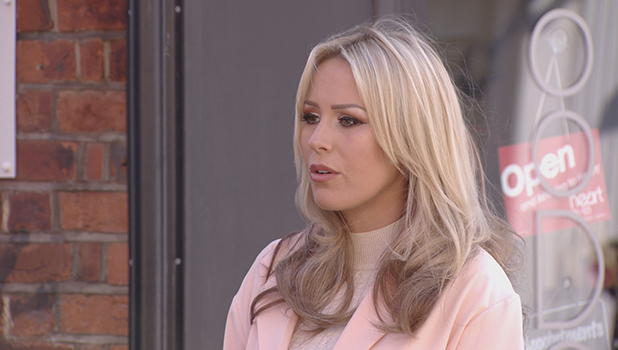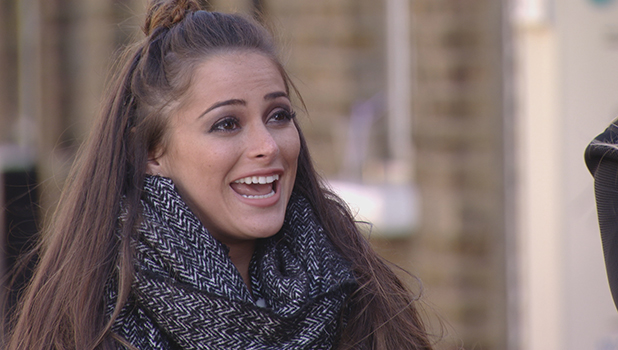 When Kate confronted her last night, Courtney claimed to not remember favouriting it. The conversation got a bit tense when Kate got enraged at Courtney laughing awkwardly, so she walked off. But not before Chloe took a swipe at her outfit, saying Kate was dressed like she was going to a wedding on Brentwood High Street.
Kate later confronted Chloe about the comment and Chloe did apologise, saying she'd just been frustrated as she wanted all the drama to end there and then but Kate had walked of. Courtney, meanwhile, said she couldn't remember favouriting any tweet about Kate.
So much drama in just one episode…
TOWIE
continues Sunday at 10pm on ITVBe.
Ten reasons why we want to be on TOWIE!