Scott Disick says Rob Kardashian is "doing great" following his hiatus from the limelight.
Fans of
Keeping Up With The Kardashians
know that Rob, 29, retreated from the spotlight back in 2014, publicly ditching big sister Kim Kardashian West's wedding to Kanye West to return home.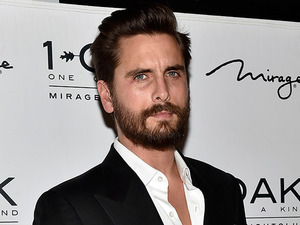 He then remained away from the cameras for more than a year, before slowly returning to the limelight this year alongside new girlfriend Blac Chyna.
Appearing on
Australia's Kyle & Jackie O show
today, Scott, 32, said: "Rob is doing great, he's doing unbelievable."
Discussing Rob's hiatus from showbiz, he explained: "Things are difficult sometimes, especially when you become in the spotlight very quickly overnight and your whole life changes very quickly. He was getting out of college, became famous quickly, and I think it was a lot for him to handle and not exactly the path he wanted to be on.
"He got caught in the middle of it, so he took some time off. He was a little down and out but he's doing better now. He's one of the great guys I know."
Rob himself has never really discussed his decision to retreat from the spotlight, but several family members including Kris Jenner, Khloe and Kim Kardashian, have all said he just needed a break and to focus on himself and his health for a year.
Kris said in an interview: "He's had a year where he kind of wanted to chill. He hasn't been feeling well, we didn't know why. He was just diagnosed with diabetes, so we're taking care of that. But he's always around. I see Rob every day."