Geordie Shore: Scotty T admitted he has "a thing for" show newcomer Chantelle Connelly in last night's episode.
Confessing feelings and dropping the girlfriend bomb? Where's the real
Scotty T
gone and what's happened to him?!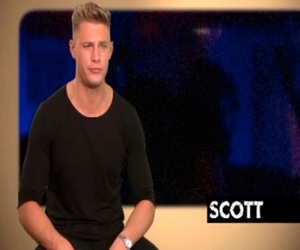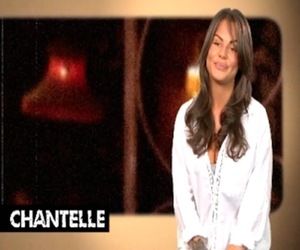 Usually known for his womanising ways on
Geordie Shore
, viewers have seen a whole new side to Scott this series. Instead of going on the pull, he has been getting closer to Chantelle and
even told his co-star he wants her to be his girlfriend
. While she admitted it was little too soon for putting labels on their romance,
Chantelle did confess she is liking Scott more and more.
Move over Charlotte and Gaz and Aaron and Marnie... Could we have a new in-house romance on our hands?
Things haven't been plain sailing for Chantelle and Scott, however, as Chloe Ferry has been making things awkward for the couple. She confessed to Chantelle she was still in love with Scott when she first met her and, after Chantelle still went there with him, she's made it clear she's not ok with Chantelle and Scott's fling.
So much so, that last week,
fans saw Chloe clash with Chantelle and then lash out by trashing the house
after she had dared Scott to kiss her - knowing full well Scott would refuse to lock lips with Chloe.
Confronting Scott, Chloe told him she is struggling to see him move on with someone else. Scott then promised, for her sake, he would not rub his romance with Chantelle in Chloe's face.
He admitted he did "feel sorry" for Chloe and told her: "The thing is though with Chantelle, yeah I am getting with her and things are going alright. But, I don't want you to get upset, so I will not do things in front of your face. Promise."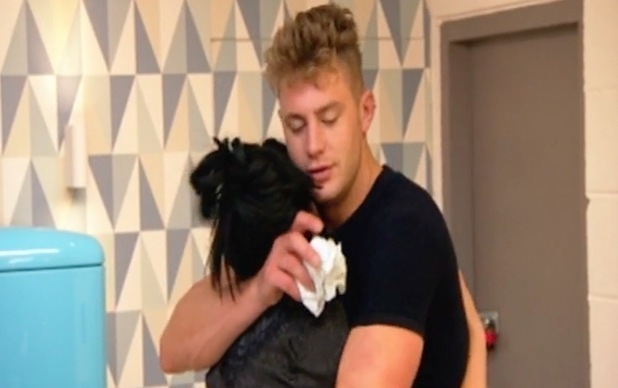 He then appeared to back off from Chantelle during the gang's night out together and explained to her: "I had a chat with Chloe. I went, 'If you like me that much and it makes you feel uncomfortable, me and [Chantelle] can have a laugh in front of you, but fair enough not necking on in front of your face."
That actually worked in his favour and Chantelle revealed she was thought it was "really nice" of him to be respectful of Chloe's feelings.
Although he didn't kiss Chantelle in full view of everyone, Scott couldn't resist flirting with her and angering Chloe: "For f**k sake Scott, I knew it was too good to be true. You don't care about me one bit. It's so hard watching Scott and Chantelle all over each other, I need to stop this somehow without kicking off."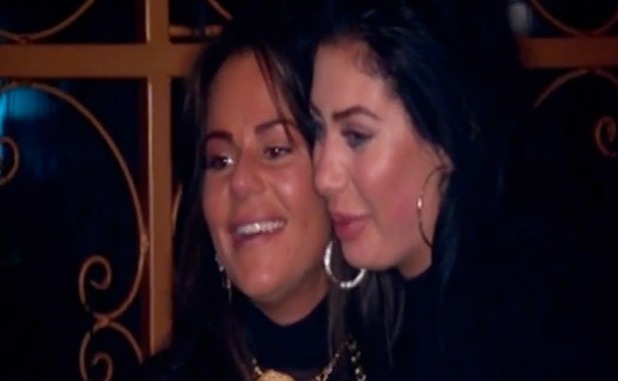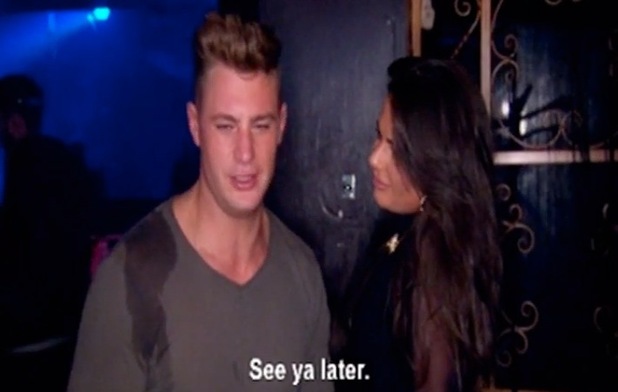 Trying to keep the pair apart, Chloe then decided she would kiss Chantelle instead. And that really wound Scott up.
He told the girls they were taking the "p*ss" out of him and said: "Chloe is trying to c*ck block me with Chantelle because she's jealous."
Scott then called out Chantelle for still being annoyed at him over a comment he made about her not being 'his bird' and when she hit back that she never wanted Scott to be her boyfriend, he interrupted her: "Well, I wanted you to be my girlfriend."
Cue the slew of shocked faces from his co-stars...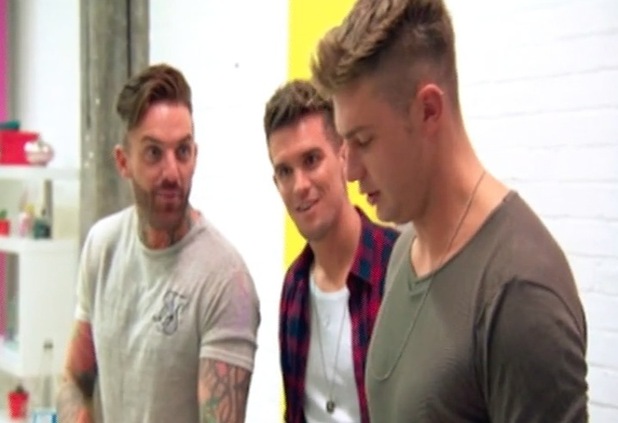 When they questioned Scott's comment, he said: "Have you ever seen me get on with a girl like her? I like you and I am not f**king this up."
Bemused, Gaz told Charlotte: "I've never heard Scott use the word girlfriend in a sentence in my whole entire life."
Chantelle admitted she was "a bit taken aback" by hearing Scott drop the G-bomb and he later made sure to clear the air with her and explain his feelings for her over cocktails.
He told Chantelle: "All these little things that Chloe does is only to drag you away from me or p*ss us off. I know it's a bit fast and we haven't known each other long, but I do have a thing for you... I have not pulled one girl and I've actually been well behaved. For me, that is a massive thing."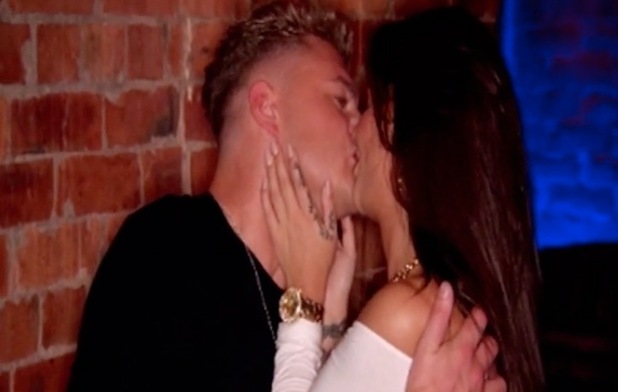 Chantelle proved the feeling was mutual and told Scott she "likes him a lot." She suggested the pair think about themselves, and forget about Chloe, and later added: "When I see Scott like this and he's giving us attention, I really like him.
"I think we could have something good together. And I want to see more and more and a little bit more..."
Cheeky!
Geordie Shore continues Tuesday 5 April at 10pm on MTV.For exclusive competitions and amazing prizes visit Reveal's Facebook page NOW!