Geordie Shore: Scotty T confesses he wants to go back on the pull, after telling newcomer Chantelle Connelly he wants her to be his "girlfriend."
Never thought you'd hear Scott saying he wants someone to be their girlfriend? Nope, neither did we.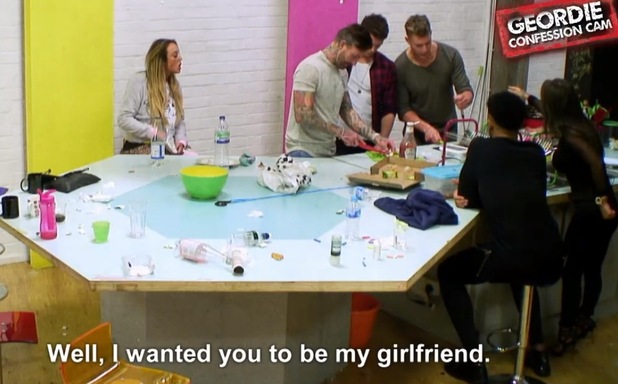 In tonight's episode,
Scott had dropped the bombshell after clashing with Chantelle over Chloe Ferry
. Things have been tense between the trio ever since
Chloe confessed to Chantelle she is in love with Scott
, and Chantelle still ended up kissing him in front of her.
However, deciding that if she can't have Scott no-one can, Chloe kissed Chantelle instead so Scotty couldn't. Her plan worked a treat and Scott instantly accused the pair of taking the p*ss out of him. He could see right through Chloe's plan and took it that Chantelle was going along with it as she was still annoyed about him saying to Aaron that she wasn't 'his bird.'
Chantelle and Scott had cleared the air over that, but as it got brought up again, Chantelle told Scott: "I never wanted you to be my boyfriend, so don't sit and say..."
"Well, I wanted you to be my girlfriend," Scott interrupted. Cue the shocked faces from his co-stars...
Recalling Scott's big reveal for Geordie Shore's Confession Cam, Chantelle admits she "didn't see that one coming."
She said: "Scotty told us he wants us to be his lass. What the f**k? I didn't see that one coming. Anyways, far too soon and I know his game. I don't think Scotty could f**king girlfriend anyone off... he's a f**king sl*g. Nah, not for me."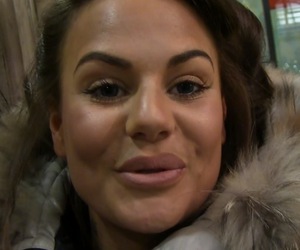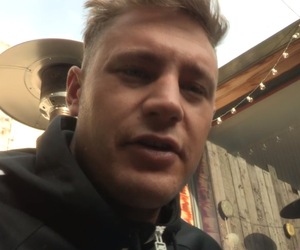 Scott, meanwhile, revealed he is actually planning on keeping his options open and not settling down to an in-house romance.
Proving he has no intentions of making Chantelle his girlfriend, Scott explained: "We've had a new girl come in and yeah, I've been getting with her and stuff, but she's starting to p*ss us off. My confession is, I sort of want to go on the pull because I'm getting a bit bored."
"I don't really want to tell anyone, but I think the lads are starting to realise," he continued.
"[Chantelle's] a lovely girl, but I think we suit each other more as friends. I'm
Scotty T
and I miss going on the pull because that's what I do. I'm watching Aaron pull and I'm like 'NO,' because I really want to do it."
Scotty ditching Chantelle to look elsewhere? That can only mean one thing, right? More drama...
Geordie Shore continues Tuesday 5 April at 10pm on MTV.For exclusive competitions and amazing prizes visit Reveal's Facebook page NOW!